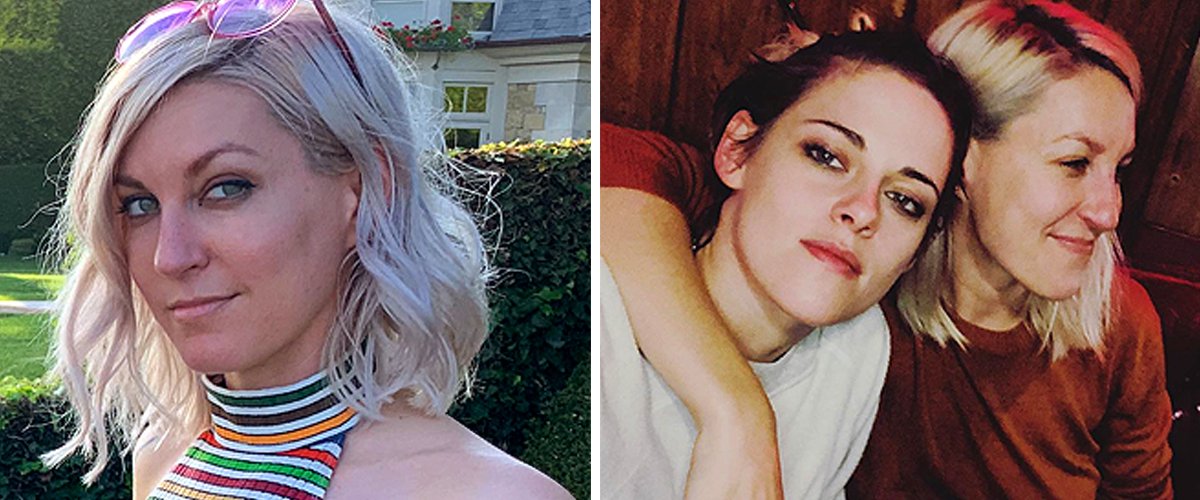 instagram.com/spillzdylz
Dylan Meyer Is Kristen Stewart's Girlfriend to Whom She Can't Wait to Propose — Who Is She?

Hollywood beauty, Kristen Stewart, shocked the world with the revelation of her bisexual status early in her career. Several relationships later, the actress has found the one and is willing to settle down with girlfriend, Dylan Meyer.
Kristen Stewart, the "Twilight" superstar, has been in public eyes since her venture into fame as a teenager. The world watched the 30-year-old climb the Hollywood success ladder, become one of the highest-paid actresses, and soar in and out of several relationships.
However, no one was prepared for Stewart's coming out as bisexual, considering she was a Hollywood heartthrob in her own rights. After hitting the world with her real sexual orientation, the star wasted no time exploring romance with both sexes.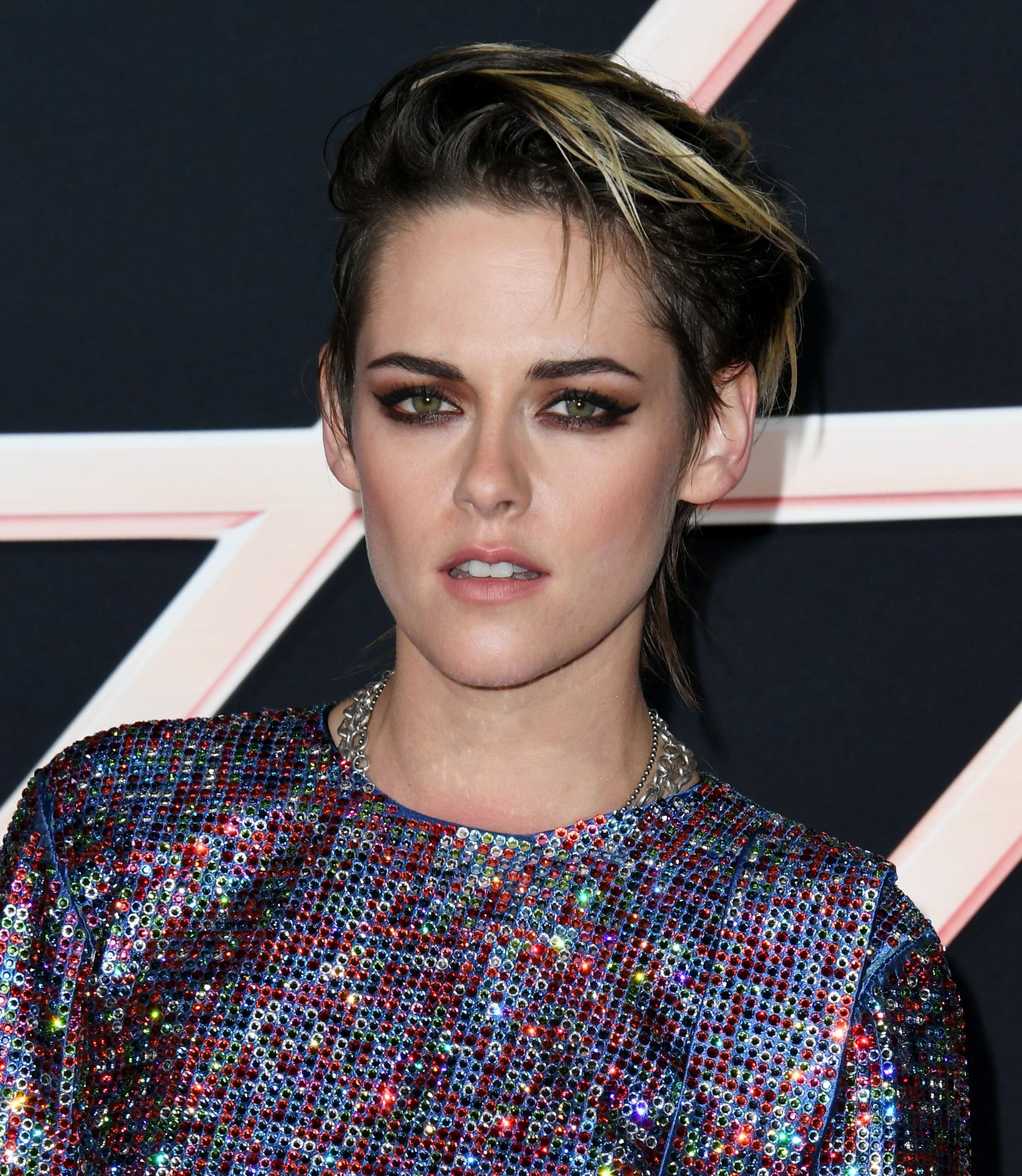 Kristen Stewart at the premiere of Columbia Pictures' "Charlie's Angels" at Westwood Regency Theater on November 11, 2019 in Los Angeles, California. | Photo: Getty Images
In her romantic escapades, she met Dylan Meyer, fell in love, and is now on the verge of taking the relationship to the next level. Following Kristen's declaration of her willingness to propose to Meyer, fans couldn't help but marvel over the woman who captured Kristen Stewart's heart.
WHO IS DYLAN MEYER
Dylan Meyer, Kristen Stewart's girlfriend, is a screenwriter with a few acting credits in films like "The Return Of Superman," and "Wrestling Isn't Wrestling."
As a screenwriter, some of her works include "XOXO," "Miss 2059," "Loose Ends," and "Rock Bottom," among others. Aside from her interests in showbiz, Meyer is also a lover of cats and nature, as evident in pictures shared on her Instagram account, which boasts of over thirty thousand followers.
Next, she dated her "The Twilight Saga" co-star, Robert Pattinson. The duo began dating in mid-2009 and sustained their romance for three years.
Like Kristen, Meyer grew up in Los Angeles and spent most of her life in the city. It appears almost as if their love was fated from the start.
Although not much is known about the screenwriter, juicy details about her life since meeting Kristen Stewart has played out in the spotlight.
HOW THEY MET
It is common knowledge that Kristen Stewart and Dylan Meyer kicked off their relationship in 2019, shortly after the "Twilight" star's split from ex-girlfriend, Stella Maxwell. However, their first meeting dated back to 2013.
During a guest appearance on "The Howard Stern Show" in 2019, Stewart recounted their first meeting. She explained how they met on a movie set about six years prior. Despite their instant connection, the duo soon lost contact.
As fate would have it, they reconnected again in 2019, at a mutual friend's birthday party. The meeting made them wonder how they lived apart for so long.
THEIR LOVING RELATIONSHIP
The two kicked off their romance soon after and continued growing in love. Stewart once disclosed that she professed her love to Meyer after only two weeks of dating. Before long, they began discussing marriage.
The media identified Meyer as Kristen Stewart's partner in August 2019, after capturing snapshots of them enjoying a PDA moment on a New York City stoop. Since Stewart was barely a month out of her on-and-off relationship with Maxwell at the time, many considered Meyer a rebound girlfriend.
However, a source cleared the air, confirming Maxwell was in Stewart's past, and the actress was choosing to focus on her new relationship. The source also revealed the "Underwater" actress was happy with Dylan Meyer.
Two months later, the lovebirds went Instagram official, with the screenwriter posting a black-and-white picture of them kissing. She accompanied the October 2019 post with a caption which reflected her happiness.
Meyer once again professed her love publicly in April 2020, in an emotional birthday tribute to Stewart, referring to the actress as her "absolute favorite person."
PLANNED PROPOSAL
Kristen Stewart's November 2020 interview proved that what was initially considered a brief fling was, in fact, a life-long commitment. During the interview, the 30-year-old star opened up about her immeasurable feelings for Dylan Meyer.
In a moment of truth, the icon went on to divulge that she could not wait to propose to Meyer. Going further, she confirmed they were set to tie the knot without delay because good things happens fast.
Stewart, however, failed to reveal the date of the planned proposal or marriage because then, Meyers would find out. And most likely, ruin the surprise.
STEWART'S SEXUAL ORIENTATION
Stewart openly began dating girls as far back as 2013, following her breakup from "Twilight" co-star, Robert Pattinson. In a later interview, the actress disclosed she was bisexual, and there was nothing shameful or confusing about it.
The revelation came with warnings from her managers to avoid public sightings with her girlfriend to avoid ruining her chances of landing mainstream roles.
She failed to yield the advice. Instead, Stewart grew more comfortable with showing her same-sex affections publicly as the years went by. The actress detailed this gradual journey to acceptance in the November issue of InStyle Magazine, which featured her as the cover girl.
She described her initial hesitance and how she eventually mustered enough courage to hold hands with her girlfriend in public. After overcoming the first phase, she dealt with issues related to labeling. She recounted:
"The first time I ever dated a girl, I was immediately being asked if I was a lesbian. And it's like, 'God! I'm 21 years old. I felt like maybe there were things that have hurt people I've been with."
Stewart went further to clarify that her hesitance to embrace labeling did not arise because of shame, but because of her reservations about "giving herself to the public."
KRISTEN STEWART'S RELATIONSHIP HISTORY
Stewart's relationship history comprises several A-listers, some of whom she encountered on movie sets. Among these celebrities is Michael Angarano, who starred alongside her in "Speak." Their romance lasted until 2009, before their breakup.
Next, she dated her "The Twilight Saga" co-star, Robert Pattinson. The duo began dating in mid-2009 and sustained their romance for three years.
The couple split briefly in early 2012 but reconciled in October that year. Eventually, they split for good, announcing their separation in May 2013.
Stewart also had an affair with her "Snow White And Huntsman" director, Rupert Sanders, who was married at the time.
News of their affair leaked in July 2012 after pictures of them together flooded the media. This prompted Kristen, and Sanders, now 49, to tender public apologies for their actions.
The actress began dating visual effects producer Alicia Cargile in 2013. Their relationship ended in mid-2016, after three years together and a brief break up earlier that year.
Following her split from Cargile, Kristen Stewart found love again with New Zealand model Stella Maxwell. They dated on-and-off from 2016 to 2019.
The end of Stewart's romance with Maxwell marked the onset of her months of bliss with Dylan Meyer, set to bloom into a lifetime.
Please fill in your e-mail so we can share with you our top stories!