Wolfgang Van Halen Pays Tribute to His Late Father Eddie Van Halen with a Heartbreaking Song
Wolfgang Van Halen honored his late dad Eddie Van Halen with his new single "Distance," where he disclosed that he missed his father.
In his first-ever solo, Wolfgang paid an emotional tribute to his iconic father, Eddie Van Halen, who recently lost his cancer battle. Wolfgang wrote the song while his father battled the terminal illness and said he imagined what life would be like without his father.
Recording under the name Mammoth WVH, Wolfgang said that he terribly missed his late dad and noted that the void left by his death would be hard to fill.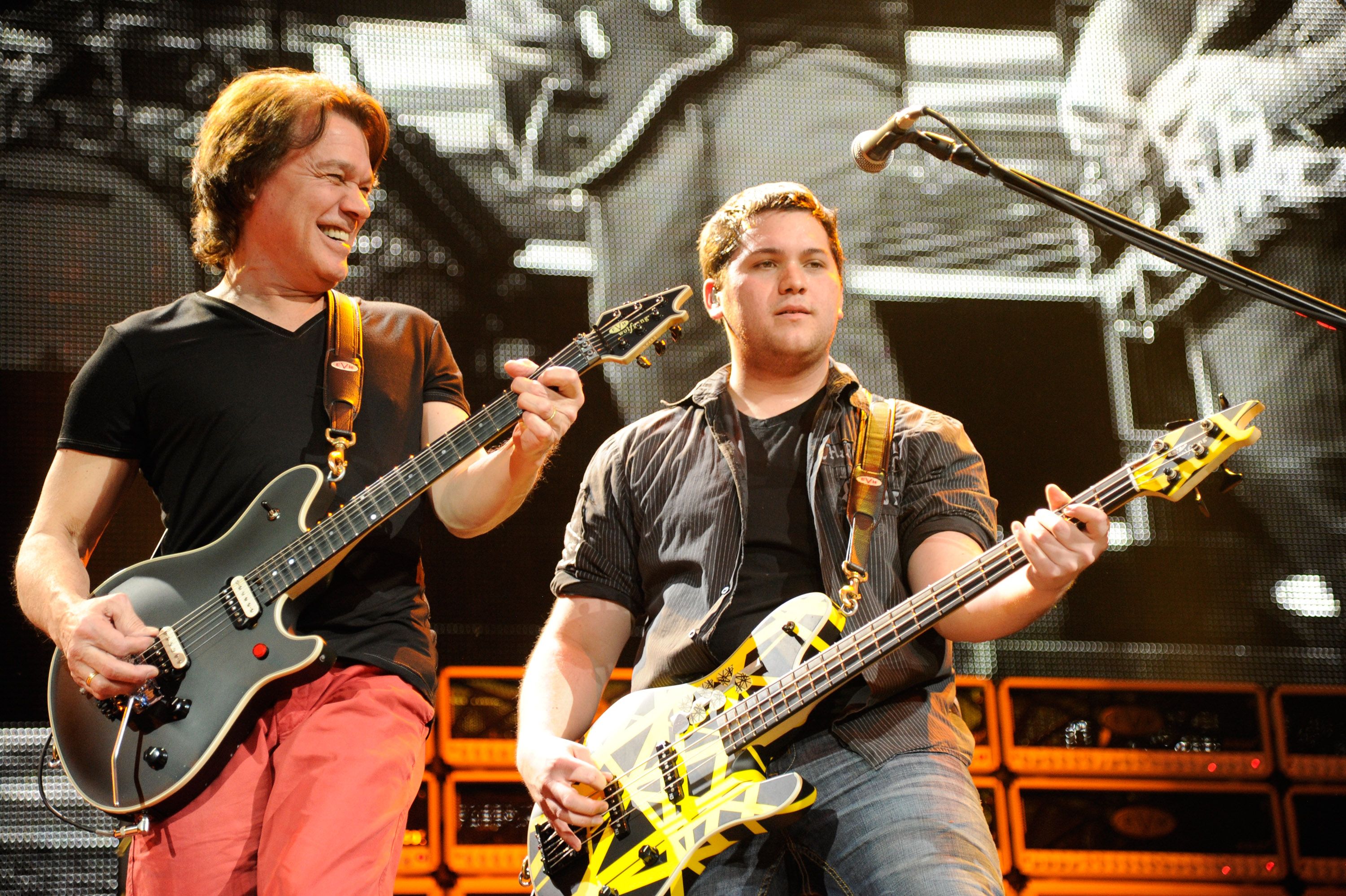 The video accompanying the tribute track was compiled from old home movies shot by Wolfgang's mum, Valerie Bertinelli. Adorable family moments with a theme of love followed the soothing lyrics and melodic voice in the emotional video of the song. 
"Distance" is the first single from Wolfgang's long-in-the-works solo album, which will be out next year. The singer revealed that the project would have been out in 2018 but was delayed because he wanted to spend time with his ailing father.
Wolfgang also revealed that proceeds from his song "Distance" would be donated to his father's favorite charity, "Mr. Holland's Opus Foundation," which donates instruments to underfunded school music programs.
Although he was ill, Eddie ensured he left some of his skills with his son Wolfgang.
Iconic guitarist and co-founder of the rock band "Van Halen," Eddie Van Halen died of cancer on October 6th at 65. Since his death, tributes have been pouring in to honor the iconic singer.
Gene Simmons called him a "guitar god," while other music stars likened him to a modern-day Mozart. His old pal David Lee Roth shared an emotional photo of the duo reminiscing on their time together.
Eddie's battle with throat cancer brought an end to a remarkable light in rock music history. The Dutch-American musician has penned his name as one of the all-time greats of rock.
He first revealed in 2001 that he was diagnosed with tongue cancer and had surgery that removed a third of his tongue. He was reportedly declared cancer-free in 2002. According to reports, Eddie was privately battling throat cancer, which saw him frequently travel between the U.S. and Germany for treatment.
Although he was ill, Eddie ensured he left some of his skills with his son Wolfgang, hoping to continue the family legacy. Wolfgang, who plays all instruments, already feels a sense of belonging to the devoted fans of his father who have watched him grow into a musical talent in his own right.