Fans Gush over Tia Mowry's Handsome Husband Cory Hardrict & Daughter Cairo in a Stunning Selfie
"Sister, Sister" actress Tia Mowry recently shared a photo of her handsome husband, Cory Hardrict, and her gorgeous daughter, Cairo, and the pair looked adorable in the stunning selfie. 
Tia Mowry-Hardrict showed the world a piece of her sweet life with a photo of her husband Cory Hardrict posing with their daughter, Cairo Hardrict. The actress captioned the post:
"Just some of my favorite people ? Daughter and daddy duo!?."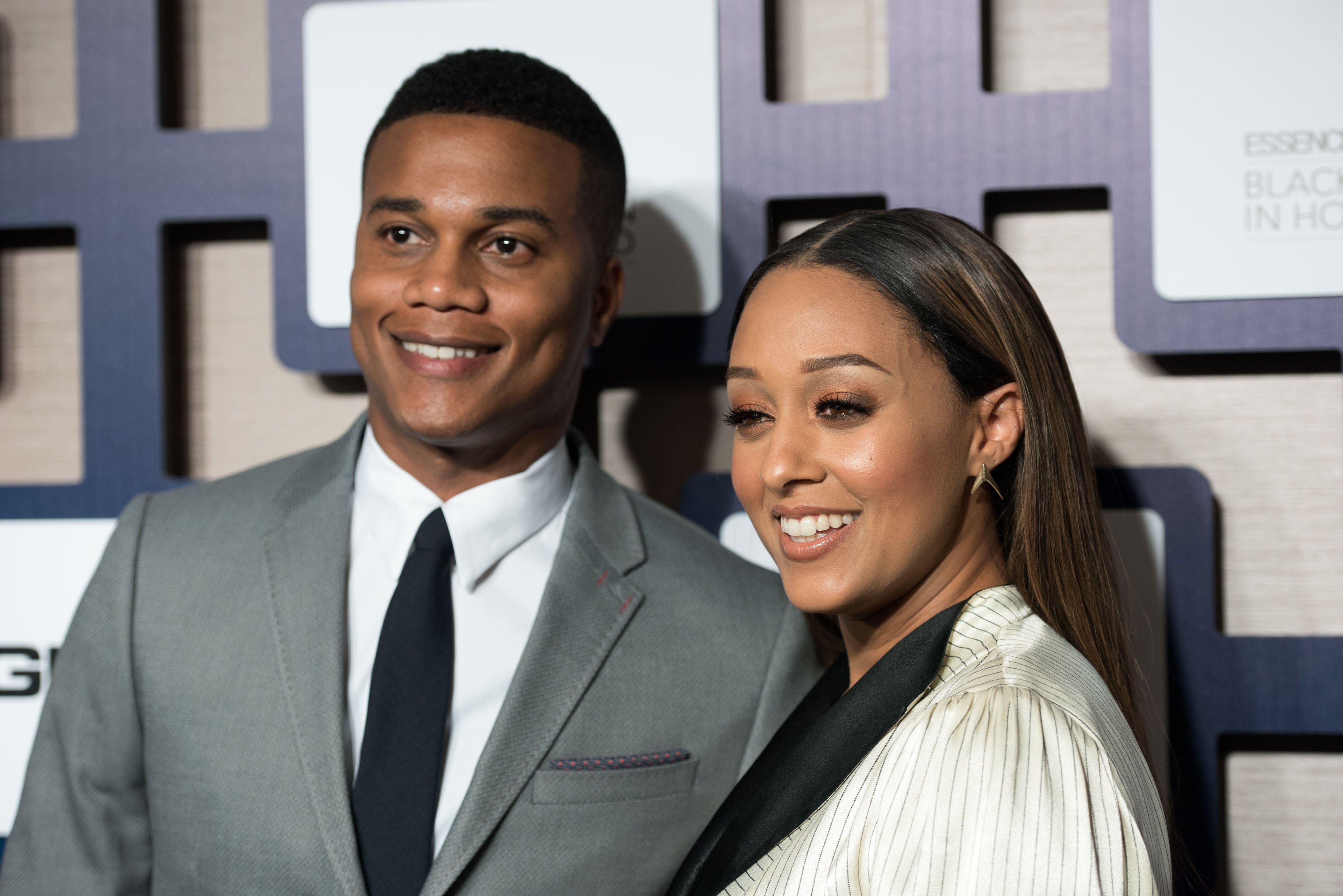 The adorable pair were pictured outdoors. Cairo looked calm and happy in her father's arms, and Hardrict looked cool in a mustard hooded sweater and navy jacket. He wore a pair of dark shades and maintained a serious facial expression.
Cairo rocked a princess pink dress with multi-colored star designs. She accessorized with a hairband with a pastel purple bow. The toddler looked lovable with a smile that showed off her full cheeks and round face.
Fans were in awe of the cute duo and expressed their joy in the comments section. One fan gushed, "That's the new woman of the house ? ? she is so cute that's daddy's little girl," while another said, "Like a father like a daughter. Favorite family??? y'all keep on shining."
The photo was filled with heart emojis and plenty more compliments from adoring fans. The cute daddy-daughter combo received over one hundred thousand likes in less than 24 hours.
Mowry and her husband welcomed their baby girl in May 2018. The "The Game" actress described the feeling as heavenly when they finally had a baby girl. The pregnancy was not easy for her, and the couple did not think they would be able to have a second child.
The "Whole New You" author was diagnosed with endometriosis, a disease that can cause infertility in women. However, after two surgeries and numerous dietary changes, she gave birth to two healthy, beautiful babies.
Mowry felt truly blessed to have her children and the actress is very attached to them. The "Family Reunion" actress enjoys spending time with her mini-me and occasionally dresses her up in matching clothes.
She also admitted that she and her husband do not mind sharing their bed with their kids. The couple's nine-year-old son, Cree, slept in their bed until he was four years old. 
Mowry and Hardrict have been married for 12 years. The couple dated for eight years before finally saying "I do" in 2010. In an exclusive 2018  interview with Essence, Hardrict spoke candidly about why he loved his wife so deeply.
The "American Sniper" actor said that his wife had stood by him during the lowest points of his life when his career started out. He added that he would "love her to infinity" because of the love she showed him.