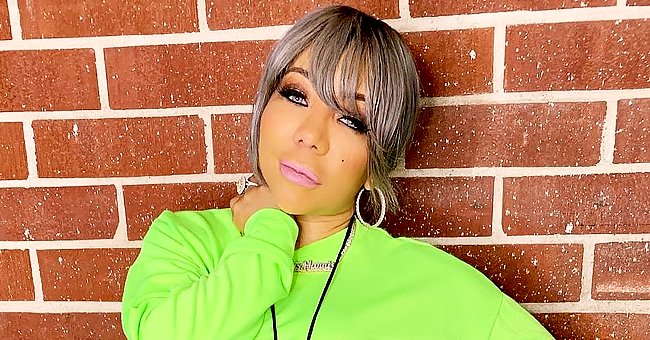 Instagram.com/majorgirl
Tiny Harris & Youngest Daughter Heiress Steal Hearts Posing in Matching Military Outfits
Tiny Harris and her youngest daughter Heiress caused a virtual commotion on social media recently after shots of them posing in matching camo outfits surfaced on the beautiful mother's page.
Tiny Harris certainly knows how to draw attention. The beautiful TV personality recently took to her Instagram page with photos of herself and her youngest daughter, Heiress, posing up a storm.
In the photos, the mother-daughter pair was dressed in matching military outfits, and they both wore similar-looking pairs of sneakers. Harris had her hair packed in a heap atop her head, and aside from her visible lashes, her face was only slightly made up.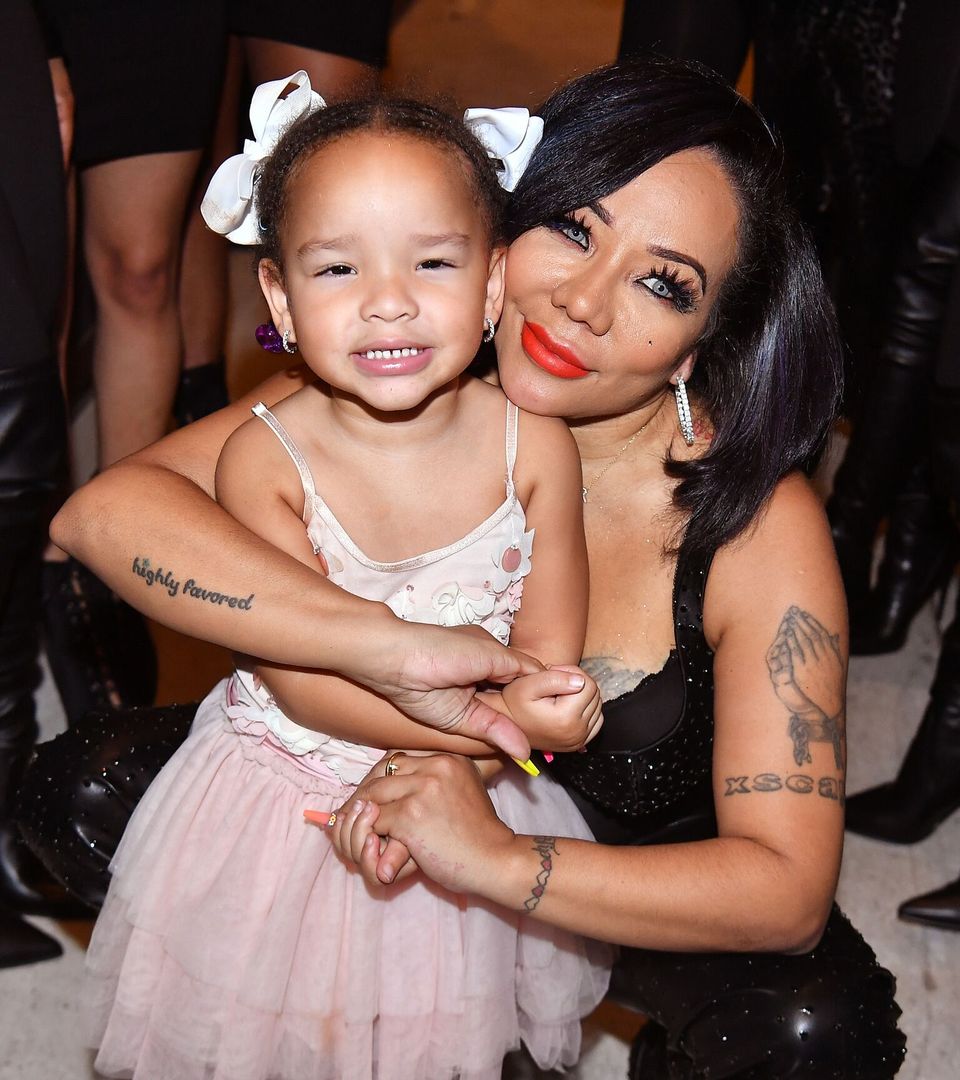 Tameka "Tiny" Harris poses with her daughter Heiress Diana Harris backstage during "Majic 107.5 After Dark" at City Winery on September 03, 2019. | Photo: Getty Images
The first photo in the montage showed Harris and Heiress outdoors in a parking lot filled with cars. The 45-year-old mother stood with her arms around her daughter, who clasped her hands together.
The next photo captured them crossing the street. The gorgeous pair seemed to be in the middle of a discussion as Harris held her little girl's hand while walking.
The final shot was of the two of them standing just outside the door of a large house. Harris had her hands on her hips as she looked sideways while Heiress, with her eyes shielded by chic black shades, made some sort of peace sign.
In her caption, Harris joked about being "on set with the boss baby" and requested to know where her agent was. She finished up with hashtags that read #MommysBaby and #FamilyHustle.
For the occasion, Heiress was dressed in an outfit designed by Lulu Bean Glam's Sparkle Life.
In the comments section, fans gushed over the cute pictures. One fan declared that the shots prove Heiress got her beauty from Harris, while another fan could only joke about how short the singer looked in the images.
Harris and her husband, rapper T.I., welcomed their daughter in 2016. She is their seventh child together. The proud mother confirmed the news of the delivery to E! saying:
"Yesterday, March 26th, at 2:58 PM, we welcomed a beautiful baby girl that weighed in at 5lbs..."
Heiress was not due until April 20. However, the charismatic child decided to arrive nearly a month earlier on March 26. The whole Harris family was reportedly there to witness the delivery.
Right from her moment of birth, Heiress has had her parents wrapped around her little finger. Her mother is especially fond of sharing photos of herself and the beautiful girl doing different things.
When she clocked one, the famous couple decided to throw her a party and not just any party, a Minnie Mouse clubhouse-themed one!
The Disney bash was held at Le Bam Studio in Atlanta, Georgia, and it featured pink and purple decorations and a dazzling high chair for the "guest of honor," among other things.
For the occasion, Heiress was dressed in an outfit designed by Lulu Bean Glam's Sparkle Life while the rest of her family wore tees describing their relationship to the birthday girl.
It was a joyous event, and with the tons of pictures sure to have been taken at the event, it will be revisited many times in the future when she is older.
Please fill in your e-mail so we can share with you our top stories!