Lena Dunham Admits She's Come to Terms with Infertility Issues & Knowing She Can't Have a Child
After several attempts to get pregnant, Lena Dunham decided to let sleeping dogs lie and gave up on the lovely experience of birthing a child due to infertility.
An excerpt from Lena Dunham's biography titled, "False Labor; Giving up on Motherhood," was shared on Harper's Magazine from the December 2020 issue. The very intimate read revealed that the former "Girls" star had accepted her fate, regarding the disappointing turn on her journey to motherhood.
From the feature on Harper's Magazine, Dunham explained that after almost two decades of severe pain caused by endometriosis, she had her ovaries, uterus, and cervix removed at thirty-one.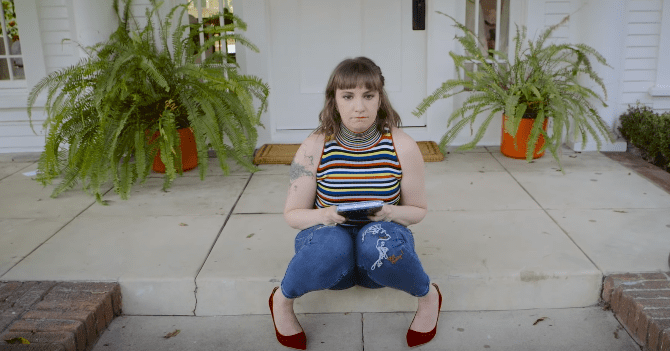 While recovering from the operation, the star immediately started searching through orphanages online, hoping to find a child she could adopt. She said: "If I could no longer grow a baby in my womb, I could at least get one elsewhere, and fast."
The 34-year-old, however, got disappointed as most of them were either too Christian-like, or they were not at all. Also, the celebrity did not have the strength to travel to get a child as she was still recovering from her surgery.
Dunham decided to adopt two hairless cats instead, naming them her initial baby set names, Irma and Gia Marie. The cats had the feel of newborns, and her boyfriend called them the wontons.
She admitted she learned so much during her journey to recovery.
Things got ugly when the "Girls" creator got addicted to anti-anxiety drugs and had to be registered into a rehab. The 34-year-old fantasized while at the hospital, hoping to hold a baby in her arms.
The light shone brightly at the end of the tunnel when Dunham met some pregnant IVF Warriors. They were mostly white women who supported each other admirably.
The icon searched on Instagram using their hashtags and had it easy finding them as they had a massive recognition on social media. The IVF Warriors shared diet tips and wellness strategies.
Following the required steps, Dunham finally met reproductive doctors but got turned down as they did not think she was healthy enough to raise a child, but the star did not give up.
To her amazement, the celebrity not only found a willing doctor but also found out she had a functioning ovary as she was steps away from carrying her child in her arms through a surrogate.
However, the star revealed that she realized that her motive had changed somewhere along the way, and she desperately just wanted to finish what she started.
During an interview with The Hollywood Reporter, Dunham explained that being sober helped her gain a level of steady focus, presence of mind, and satisfaction in her skin.
Although Dunham lost a lot during her dark moments, she admitted she learned so much during her journey to recovery, the most important being that she could not force the universe to give her a baby.