GettyImages
Rebel Wilson Puts Toned Belly on Display in a Sports Bra after 40-Lbs Weight Loss
Rebel Wilson wasn't joking when she declared 2020 the "year of health." In a recent social media post, the actress shared her weight loss journey by showing off her toned down midsection in a photo.
Actress Rebel Wilson, 40, has been working on being much healthier for the year 2020. On Tuesday, the "Pitch Perfect" star took to Instagram to share what she looked like now after losing 40-lbs since the beginning of the year.
In the filtered post, the star appeared wearing an all-black exercise outfit. She wore a bra and long pants while sporting a colorful scarf and headsets as she stood in a sunny area.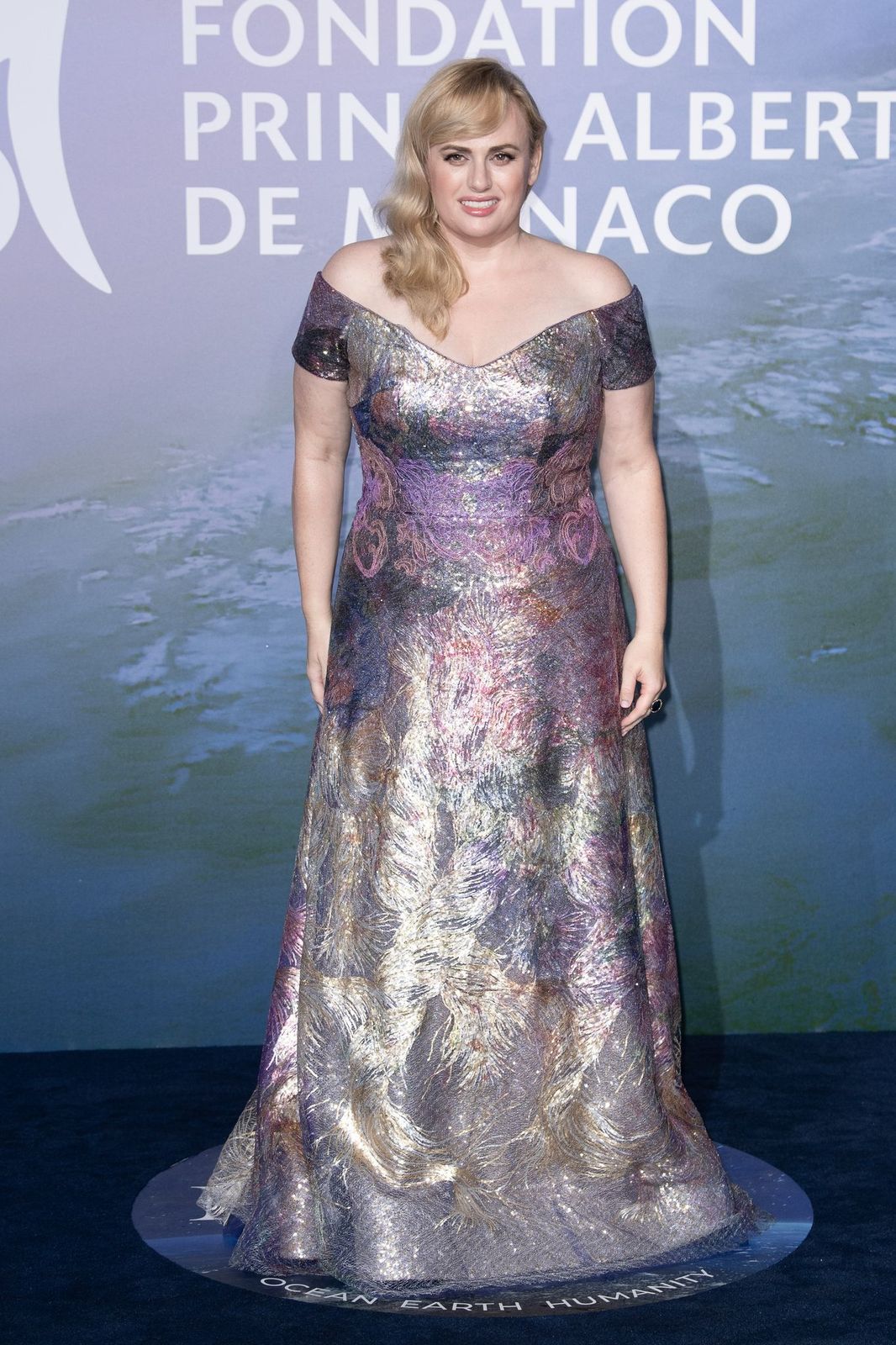 Rebel Wilson at the Monte-Carlo Gala For Planetary Health on September 24, 2020, in Monaco | Photo: SC Pool - Corbis/Getty Images
Her toned midsection was visible in the photo and it was quite clear that her exercise was really working. The changes in her body have been undeniable since she started her health journey.
At the beginning of the year, Wilson declared 2020 as the "year of health" and she hasn't wavered from that decision. On Monday she spoke to "People" magazine about her weight loss, where her ideal weight for the year is 165lbs.
"The Hustle" actress confessed to the publication that switching her diet to a high-protein one had made quite a big impact on her weight loss journey. She revealed how in the past she'd eat around 3,000 calories on most days, but now that has changed with the star sharing:
"So, I've really changed to eating a high-protein diet, which is challenging because I didn't use to eat a lot of meat."
Wilson revealed how she was now eating meats like salmon, fish, and chicken breasts for her health. The Australian star has even partnered with Hinge and Uber Eats for their new Chipotle Cuffing Season Menu.
However, like any other person on a healthy eating path, she did admit that she cheated on her meals sometimes. She shared how some weeks weren't that healthy for her but she still got back on her plan and carried on.
This month she appeared remotely on "The Drew Barrymore Show," where she discussed her weight loss journey. She revealed to Drew Barrymore that the last few years have had different themes like the year of fun and last year's year of love.
With Rebel Wilson's newfound body also came a brand new boyfriend, businessman Jacob Busch.
Knowing that she was turning 40 in March 2020, the "Bridesmaids" actress decided to label this year as the year of health. She confessed to Barrymore that she'd never focused on her health until now.
With her newfound body also came a brand new boyfriend, businessman Jacob Busch. Some people have tried to give him credit for her losing the weight but she recently explained that he actually fell for her when she was her heaviest.
Speaking to "E! News" in a past interview, the actress explained how they started dating when she was much bigger. Wilson shut down the speculation that she only nabbed him now that she'd lost a lot of weight.
Please fill in your e-mail so we can share with you our top stories!