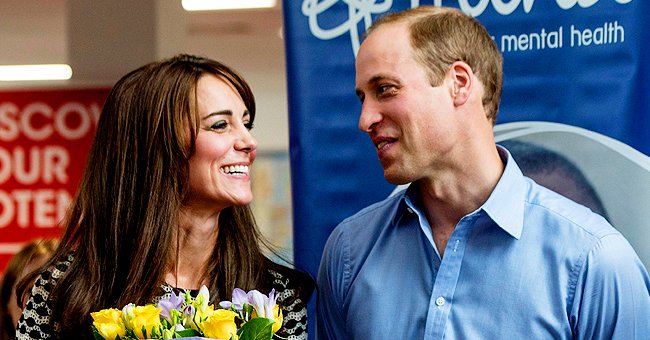 Getty Images
Us Weekly: Kate Middleton Plans to Change Outdated Royal Rules When William Becomes King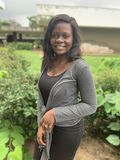 Kate Middleton reportedly plans to change some outdated rules guiding senior royal members when her husband, Prince William, becomes King. A royal source confirmed this during an interview with Us Weekly.
It might not be anytime soon, but Kate Middleton is reportedly already making plans for when she becomes queen consort, the title she will hold when her husband Prince Wiliam becomes King.
Middleton married into the royal family in April 2011, and ever since, she has gradually planned what her future will look like as a queen consort. Speaking to Us Weekly, a source revealed that Middleton might change some outdated royal rules when her husband becomes King.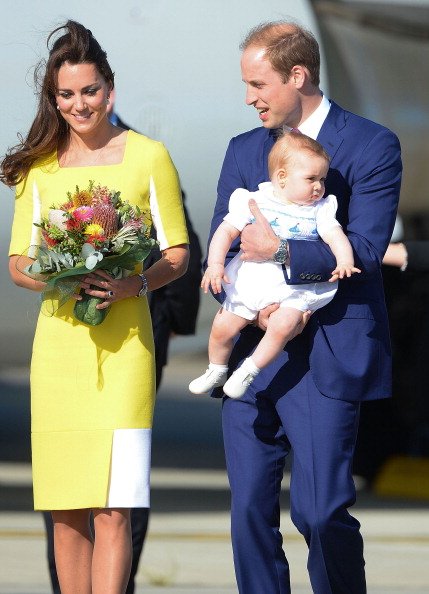 Kate Middleton, Prince William, and Prince George at Sydney Airport on a Australian Airforce 737 aircraft on April 16, 2014. | Photo: Getty Images
The source noted that as a queen consort, Middleton would like to be more involved with people and hopes to set time to speak with the public at official outings. The source said:
"She's also been very present on social media and has gotten comfortable doing TV interviews and virtual chats. She's keen to continue that in the future as well."
The source also explained that Middleton has developed qualities of a queen in waiting over the years, and the royal family could not be more pleased. While Middleton has been picking up qualities of a queen consort, she has also been seen breaking royal rules a few times.
Prince William and Middleton broke another royal protocol in 2014 when they flew with their son Prince George to Australia and New Zealand.
In October, the Duchess defied a royal dressing rule when she and her husband, Prince William, met with finalists of her Hold Still photography project. For the event, Middleton opted for a blue suit with a light blue button-down.
The Duchess wore this despite reports that the Queen disapproves of women wearing suits. Apart from breaking fashion rules, Middleton has also gone against some other royal protocols on several occasions.
In the royal family, couples are expected to abstain from public display of affection in public, especially when traveling. This ensures that they do not make people from other conservative cultures feel uncomfortable by the show of affection.
It, therefore, came as a surprise when William and Middleton were captured in a warm embrace during the London 2012 Olympics. As expected, this caused a stir among royal critics.
Two years after that, Prince William and Middleton broke another royal protocol in 2014 when they flew with their son, Prince George, to Australia and New Zealand.
This goes against the royal rule that heirs should not travel in the same flights to preserve royal lineage in case of a crash. Though Middleton has proved herself worthy to hold the queen consort title, she has also shown that, in some cases, rules are meant to be broken.
Please fill in your e-mail so we can share with you our top stories!