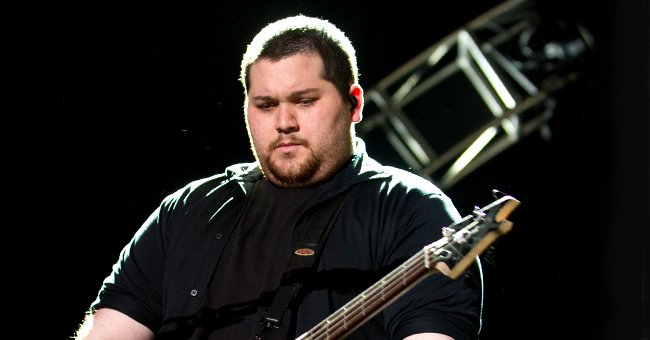 Getty Images
Here's What Eddie Van Halen's Son Wolf Revealed about the Grieving Loss of His Dad

American musician Wolfgang Van Halen is opening up about his father, Eddie Van Halen's death, and how it has been tough coping with the loss a month after he passed.
Losing a loved one is a painful experience, especially if one is close to the deceased. Almost a month after Eddie Van Halen's death from lung's cancer, his son Wolf is still grieving the loss; he opened up about this on "Today Show" with Carson Daly, saying:
"It's really tough. Some days are better than others."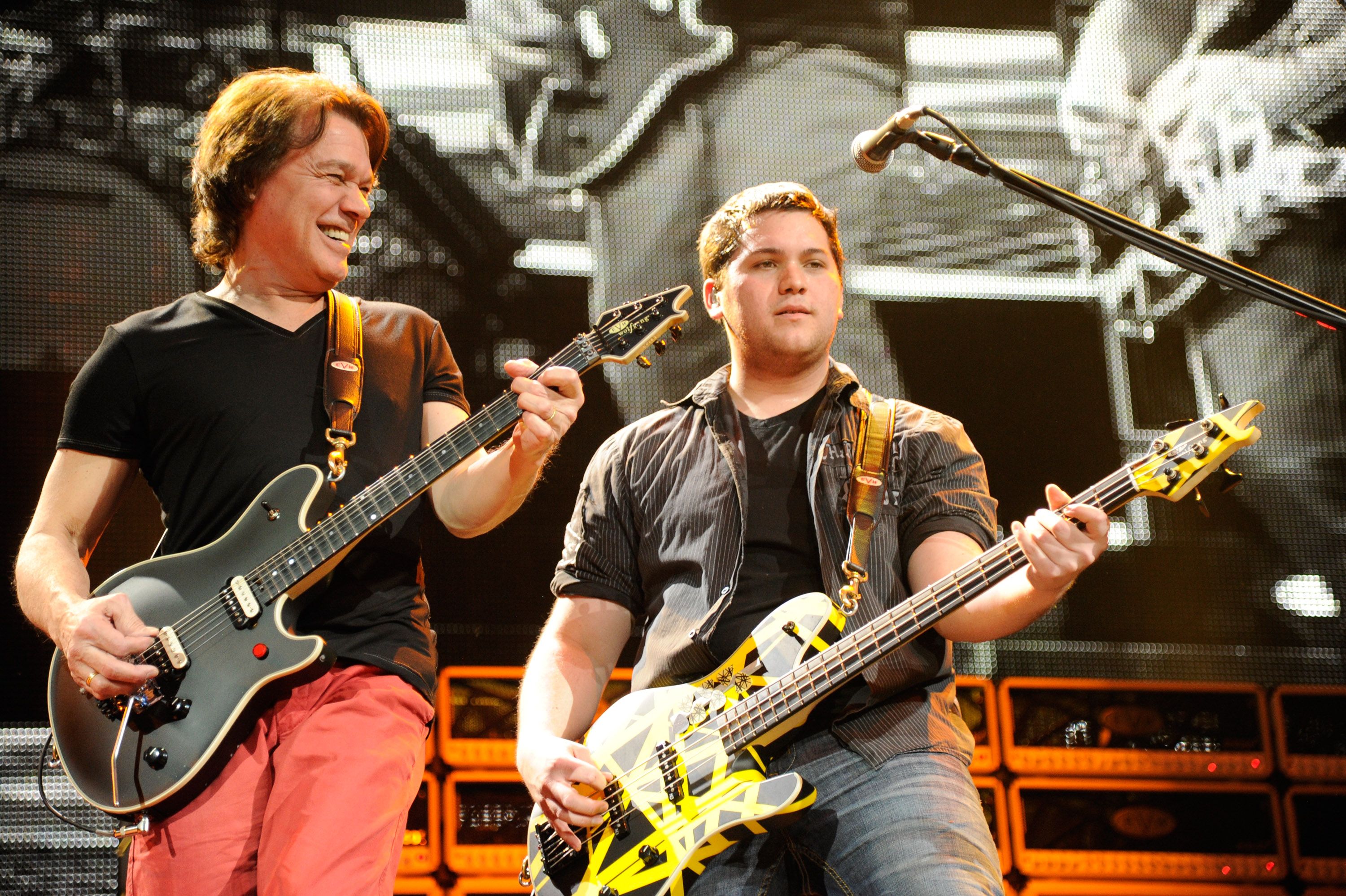 Eddie Van Halen and Wolfgang Van Halen of Van Halen perform at "A Different Kind of Truth" tour at Madison Square Garden on February 28, 2012 | Photo: Getty Images
Daly and Wolf got around to discussing how he had been holding up following the death of Eddie, and the singer revealed that he had support from some incredible people in his life. When asked who had been his support, he said:
"My Wonderful girlfriend Andrea has just been the best. My mother especially. Some days, it is just really hard to get out of bed."
The 29-year-old musician, who joined his father's band when he was a teenager, is Eddie's only child, and while the world might remember the deceased for his musical talent, to Wolf, he was the most loving father one could ask for.
Wolf further expressed that it does not look like the pain would ever go away, but he has tried to figure out a way to carry it a bit better. Daly encouraged him by saying that the degree of pain was equal to the degree of love one felt, and with time, it gets better to let go of the pain.
He was certain Eddie would want him to chart his own course.
Wolf has been writing music and playing the instrument professionally for over a decade. He is recently set to release his first solo single titled "Distance," which would serve as a tribute to his late father.
He further admitted that the album was written when Eddie was still alive, and it talks about the pain of losing someone dear. During the writing process, Wolf intimated that a lot of crying went into making the music and coming up with the lyrics.
The single is set to feature some never-seen-before home videos of Eddie and Wolf spending time together while highlighting the tight father-son relationship the pair had.
To prove that he is not keen on making money off the success of the single, all the proceeds made from the sale and distribution of "Distance" would go to a charity that caters to underprivileged students, one Eddie was involved in before his death.
Another shocker from Wolf is that no one would replace the late star in the band, Van Halen. He added that he would not try and take the place of his father because he was certain Eddie would want him to chart his own course.
While it has been hard for Wolf to be without his father, he is taking the days, as they come, in stride and trying his best to hold on to the beautiful memories they both shared.
Please fill in your e-mail so we can share with you our top stories!