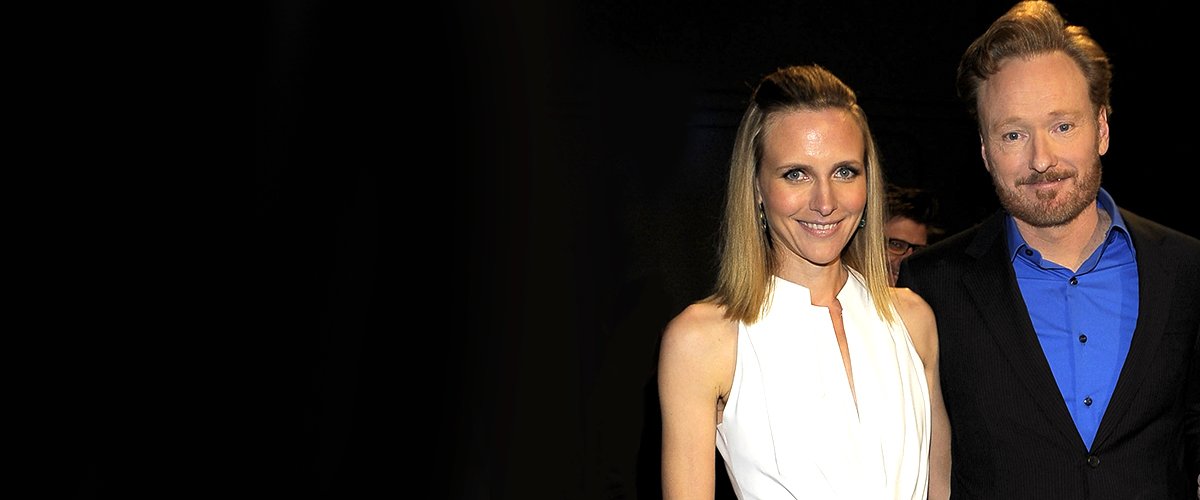 Getty Images
Liza Powel Met Conan O'Brien on His Show — What Is Known about the TV Host's Wife

Comedian and talk show host Conan O'Brien, best known for hosting "Conan," has been married to Liza Powel for almost two decades. Their love story is one of a kind.
Born in April 1963, Conan O'Brien started his career as a comedian when he moved to Los Angeles and began writing for "Not Necessarily the News" shortly after majoring in American History at Harvard University.
His career skyrocketed in the late 80s when he became one of the writers for "Saturday Night Live." In 1992, one year after he left his position at "SNL," O'Brien joined the writing staff of "The Simpsons."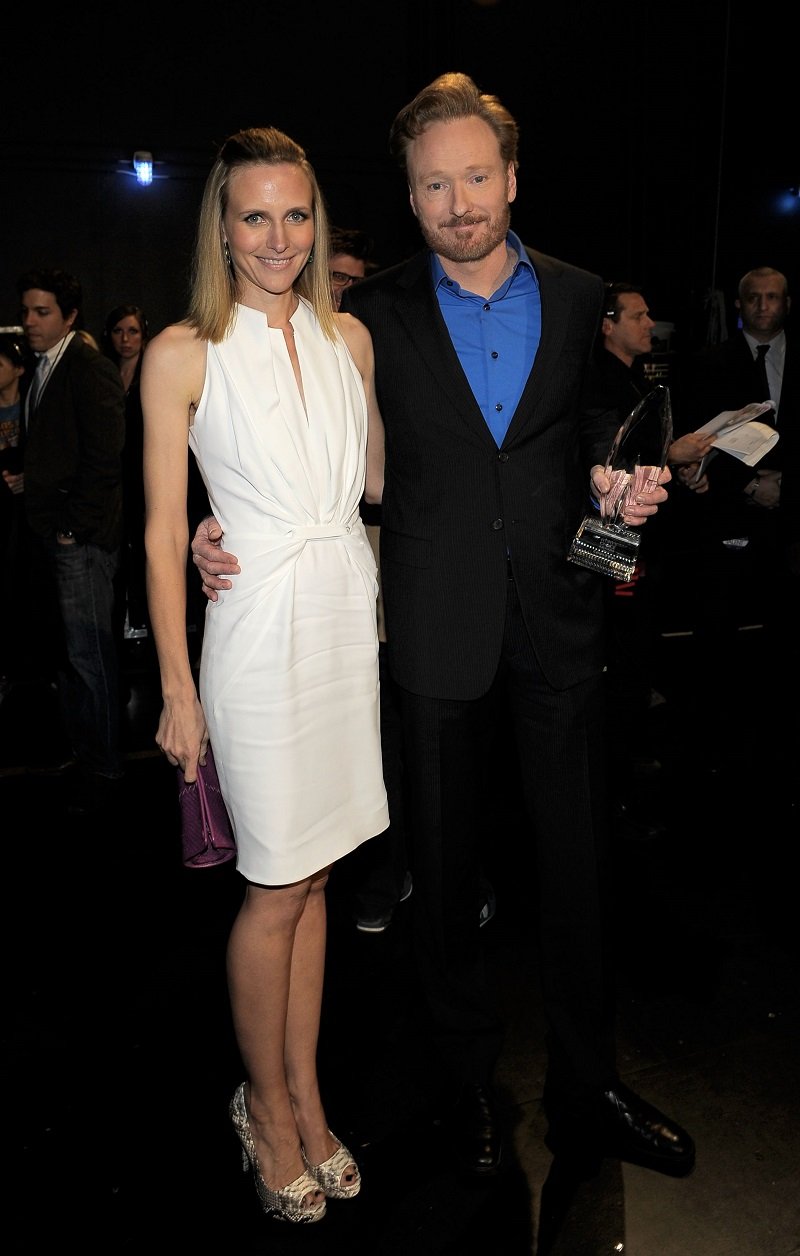 Conan O'Brien and wife Liza Powel at the 2011 People's Choice Awards at Nokia Theatre on January 5, 2011 in Los Angeles, California | Photo: Getty Images
CONAN O'BRIEN'S CAREER
O'Brien's popularity significantly increased in 1993 after he was announced as the new host of the "Late Night" show, a position he held until 2009.
Then, he hosted the "Tonight Show" for less than a year due to problems with NBC. In 2010, O'Brien joined TBS and started hosting his own show, "Conan."
That was the period of his life when he was the most depressed.
Conan O'Brien's career has been quite successful, just like his love life. The comedian and talk show host has been married to Liza Powel since 2002.
The couple met for the first time back in 2000 when Powel appeared in an episode of "Late Night with Conan O'Brien." They went on to tie the knot two years later at the St. James Cathedral in Seattle.
O'BRIEN'S WIFE, LIZA POWEL
According to O'Brien, it was love at first sight. He revealed in 2012 that at the NBC's vault, there was a video of him "literally falling" for Powel on camera. O'Brien pointed out that his wife attracted his attention because she "is incredibly beautiful."
Apart from that, the former "SNL" writer said that Powel was also a very intelligent, funny, and "good" person. The couple shares two children, Beckett and Neve O'Brien.
Coming back to Liza Powel, she met her husband while she was working as an advertisement executive for Foote, Cone & Belding. Eventually, she left the company to work as a playwright.
If that wasn't enough, she is also very involved in the selection committee for the Children's Defense Fund's Beat the Odds program, focused on helping at-risk but academically talented high-schoolers.
Apart from that, Powel, who obtained her BA from Vassar College and an MFA in Fiction from the Columbia University School of Arts, also serves as a member of the reading committee for Ojai Playwrights Conference.
Conan O'Brien's wife was very supportive after the TV personality was dropped as the "Tonight Show" host back in 2010, a blow that deeply affected him emotionally.
LIZA POWEL SUPPORTING O'BRIEN
According to Powel, that was the period of his life when he was the most depressed. Fortunately, she stood by his side and kept him busy by asking him to do different things.
During that time, he would drop the kids off at school, cook dinners throughout the week, and sign up for volunteer positions at their children's school, and it eventually worked as TBS gave him "Conan" shortly after that.
Powel also made sure to share her thoughts on the "Tonight Show" during a 2010 interview by saying that, suddenly, it stopped being the "definition of cultural relevancy" it used to be. She pointed out that it was not her husband's or anybody's fault as "it just happened."
O'Brien made headlines in November 2020 after announcing that "Conan" would go off the air in 2021 because he's joining HBO Max to host a new variety series. Liza Powel, of course, will continue to root for her husband and his latest project.
Please fill in your e-mail so we can share with you our top stories!