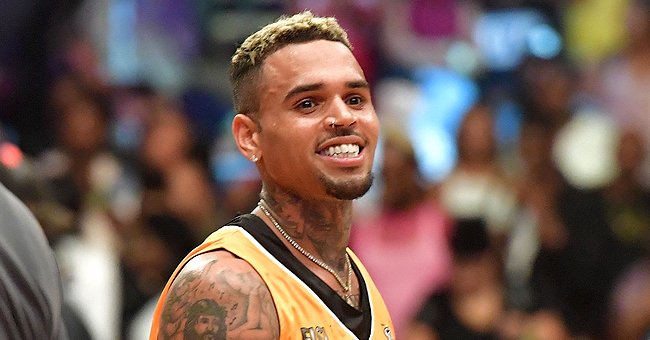 GettyImages
Chris Brown's Daughter Royalty Shows Bond with Younger Sister Sinatra as They Pose in Cute Pics

Chris Brown's daughter Royalty and her younger sister Sinatra posed for the camera, looking cute in their matching outfits. Nia Guzman shared the delightful snapshot on her Instagram account.
Royalty Brown and her half-sister Sinatra posed for a snapshot in what looked like a playful bonding moment. The pair wore matching cotton-made two-piece track pants dyed in pink and purple.
The lovable sisters posed sitting outside on the floor. In one of the photos, little Sinatra gazed warmly at her older sister with a cute smile on her pretty face. Royalty gave a relaxed vibe pose, and she held a peace sign up while facing down.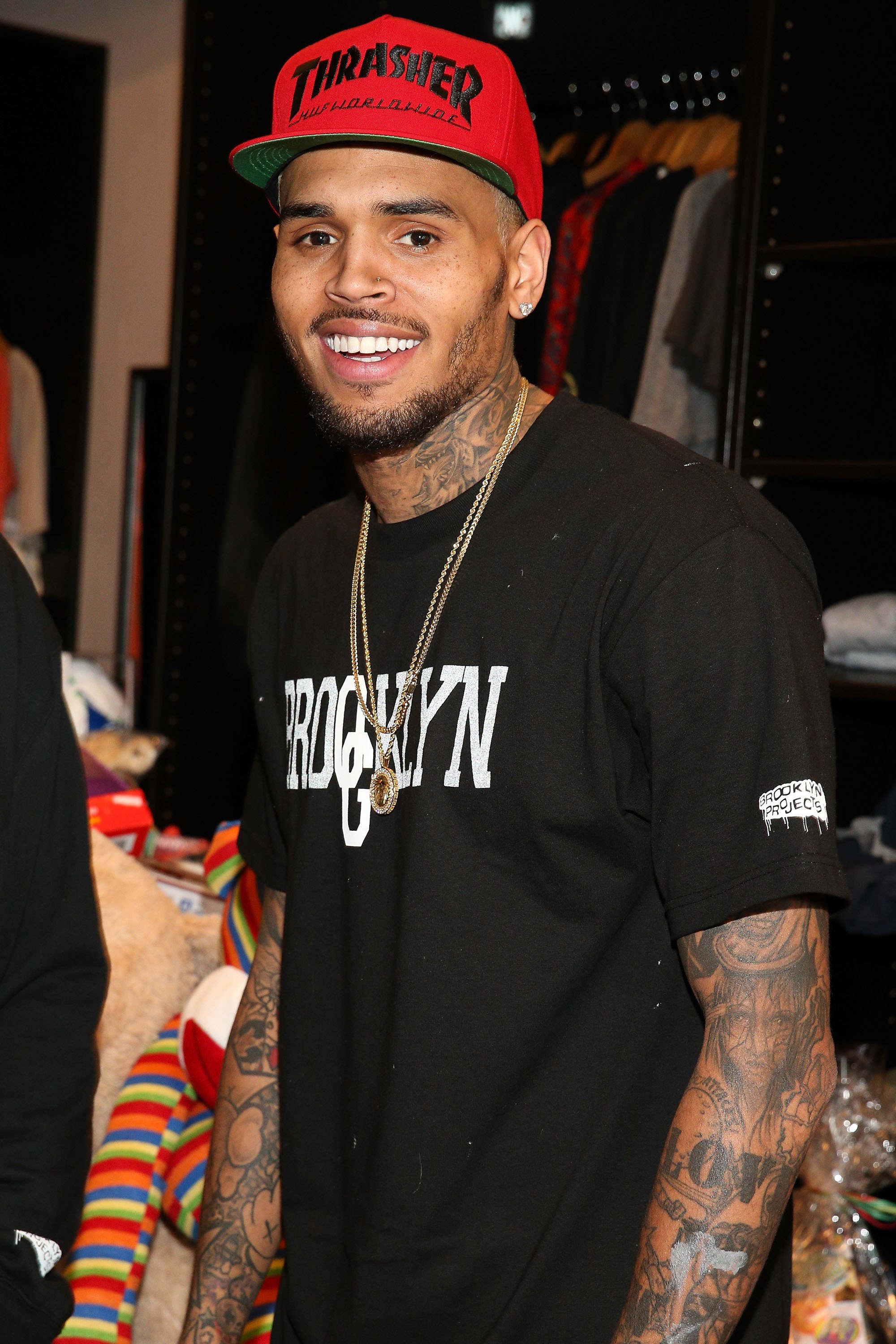 Chris Brown in Los Angeles, California on December 22, 2013 | Photo: Getty Images
In another snap, the two brightly smiled against a black filtered background. Royalty faced the camera, and Sinatra seemed to be in a world of her own, looking in the opposite direction.
Taking to Instagram, Guzman captioned her post, "It's everything," and indeed it is. Looking at the sweet snaps of the sisters having a bonding moment captured in time is charming.
Guzman's followers took to the comments section and wrote, "Beautiful sisters," while another complimented their outfits saying, "I love the tie-dye."
Royalty and Sinatra stole their mom's followers' hearts as they spent time together in their sisterly bond. It clearly shows that the two adore each other.
Royalty knows how to show affection for her baby sister. In June, Guzman shared a pretty photo of her and her lovely daughters dressed up cutely. In one of the pictures, Royalty posed holding Sinatra's hand.
The 6-year-old is undoubtedly taking the role of being an older sister seriously and shows that she'll always hold her hand as they grow up. Amazing sister vibes!
Royalty had shown sisterly love more than once. In 2019, when Sinatra was just three months old, their mom shared a touching video on Instagram of Royalty connecting with Sinatra.
In the video, Royalty smiled and played with Sinatra who appeared thrilled. That can get anyone in awe of their special bond.
Speaking of a special bond, Royalty also has one with her dad Chris Brown. Brown Chris threw her a birthday party in May and awesomely spoiled her rotten. Her parents seemed to be in good spirits on her birthday and even posed for a photo together.
Regardless of the stay-at-home order, Brown and Guzman made sure that their daughter had a memorable birthday. Their ability to pose for a snap together gave a relaxing feel despite their differences.
The "With You" singer, together with his baby mama Guzman, have mended their relationship for the sake of their daughter. A source told Hollywoodlife:
"Chris gets along great with Nia because they decided a long time ago to make things work for the sake of Royalty. Chris is willing to do whatever it takes to show her how much her parents love her and how well they get along."
Brown and Guzman proved this by attending Royalty's soccer games in March. The co-parents seemed friendly with one another, and their support for their daughter is splendid.
The Grammy-Award winning R&B star reportedly wants his daughter to have a normal upbringing regardless of his celebrity status. Hence soccer games attendance is of the essence for him. Brown is the best!
Please fill in your e-mail so we can share with you our top stories!