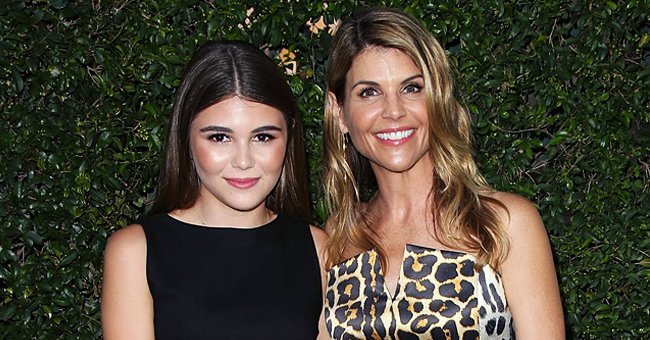 Getty Images
See Chic Photos Lori Loughlin's Daughter Olivia Jade Posted Amid Her Parents' Prison Sentence
Olivia Jade is slowly but surely sharing her life more frequently on social media, even though her parents Mossimo Giannulli and Lori Loughlin, are serving their time behind bars.
Dealing with the consequences of their guilty plea for being involved in the highly publicized college admission scandal, Lori Loughlin already started serving her sentence, while Giannulli recently followed.
Despite the major changes in family life, Olivia Jade keeps her social media posts focused on all things beauty. During the height of the scandal, Olivia became quiet on social media, but that is also changing.
Since Loughlin began her prison sentence on October 30 feeling like a total "wreck," Olivia Jade only shared a few updates on social media. The 21-year-old dancing to the piano being played in one video update, while another showed her searching through a clothing store, masked and ready to find the perfect item.
Slowly but surely, Olivia Jade is becoming more active on various social media platforms, actively sharing affiliate-marketing links to sites like Amazon and Skims, Kim Kardashian's shapewear brand.
When news of the college admissions scandal first hit the news in March 2019, videos of Olivia Jade resurfaced wherein she complained about hating school, and the fallout was quite severe.
Kept his expensive watch on for the occasion.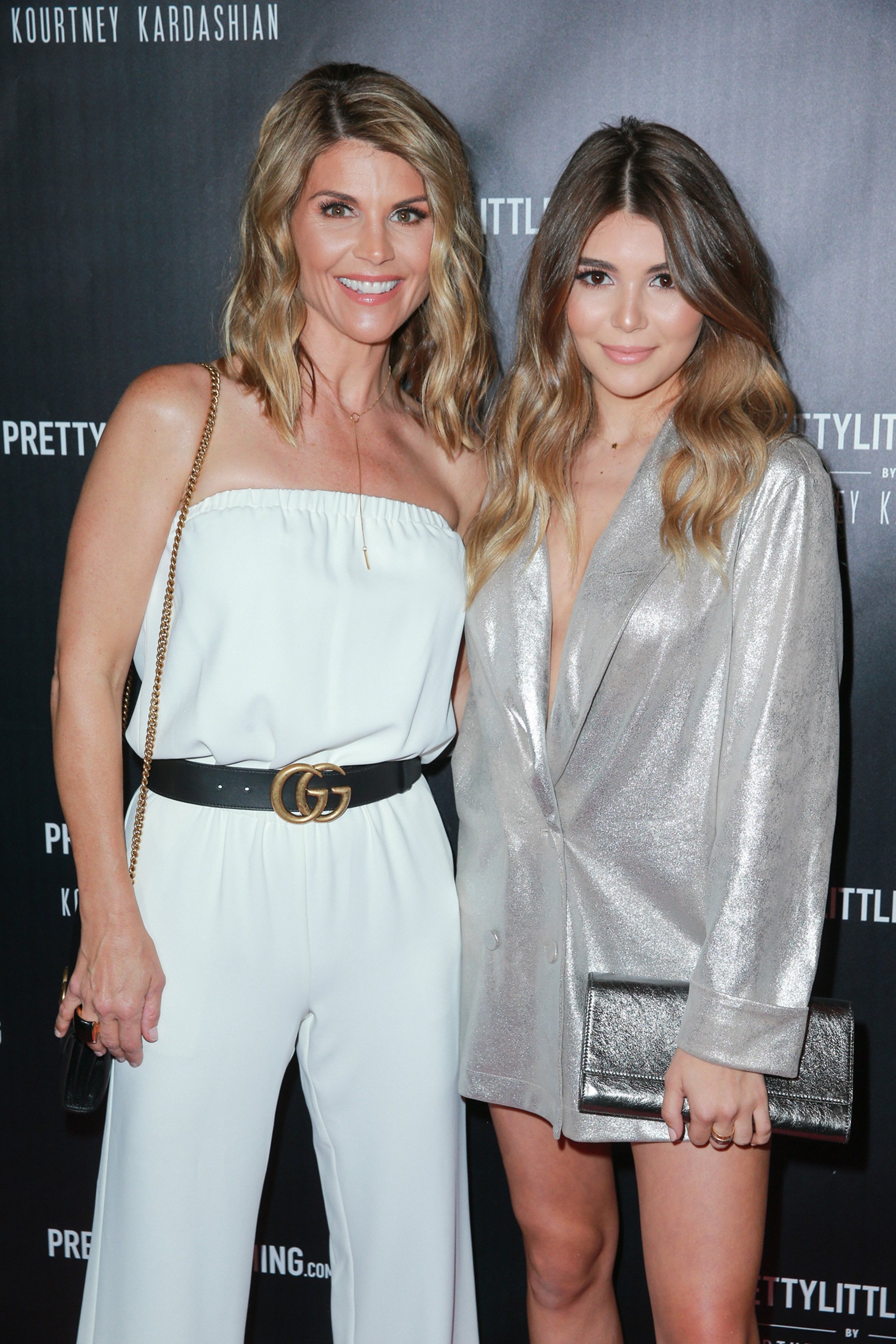 Lori Loughlin and Olivia Jade attend the launch of PrettyLittleThing by Kourtney Kardashian on October 25, 2017, in Los Angeles, California. | Source: Getty Images.
Brands like Amazon and Sephora severed their partnerships with Olivia Jade. Along with her sister, Olivia took a break from USC and yet to enroll in future semesters. Loughlin received a two-month prison sentence, while Giannulli received five months.
On Thursday, Giannulli surrendered to the authorities to begin his mandated 5-month prison sentence. Loughlin is already three weeks into her sentence, and Giannulli did what he could to prepare for his stint.
He showed up at the Federal Correctional Institution in Lompoc, CA, with his head clean-shaven while sporting a mustache and beard, Giannulli also kept his expensive watch on for the occasion.
Meanwhile, Lori Loughlin had a hard time adjusting after she surrendered herself to FCI-Dublin in northern California three weeks ago. Not knowing what to expect, Loughlin was a "wreck," but according to reports, her fame hasn't caused her undue attention or problems.
Following a "weepy" first evening in jail, 56-year-old Loughlin had settled into her new temporary surroundings, and it came after she entered her guilty plea on On May 22, 2020.
Please fill in your e-mail so we can share with you our top stories!