Taraji P Henson Slays as She Shows Her Slimmer Body in a Black Mini Dress with Matching Belt
Famous American actress Taraji P. Henson stunned in a gorgeous, jaw-dropping black mini dress in a recent series of photos on her Instagram feed. The hot snapshots gave a good view of the star's trim new figure. 
Actress Taraji P. Henson has always been a woman of style. Over the course of her career, she has not just made an unshakable name for herself in the entertainment scene but in the fashion industry as well.
With her applaudable fashion statements, she has continued to stay on the top of her A-game. In a recent series of Instagram photos, the actress has once again proved that age stands no chance against her elite sense of style.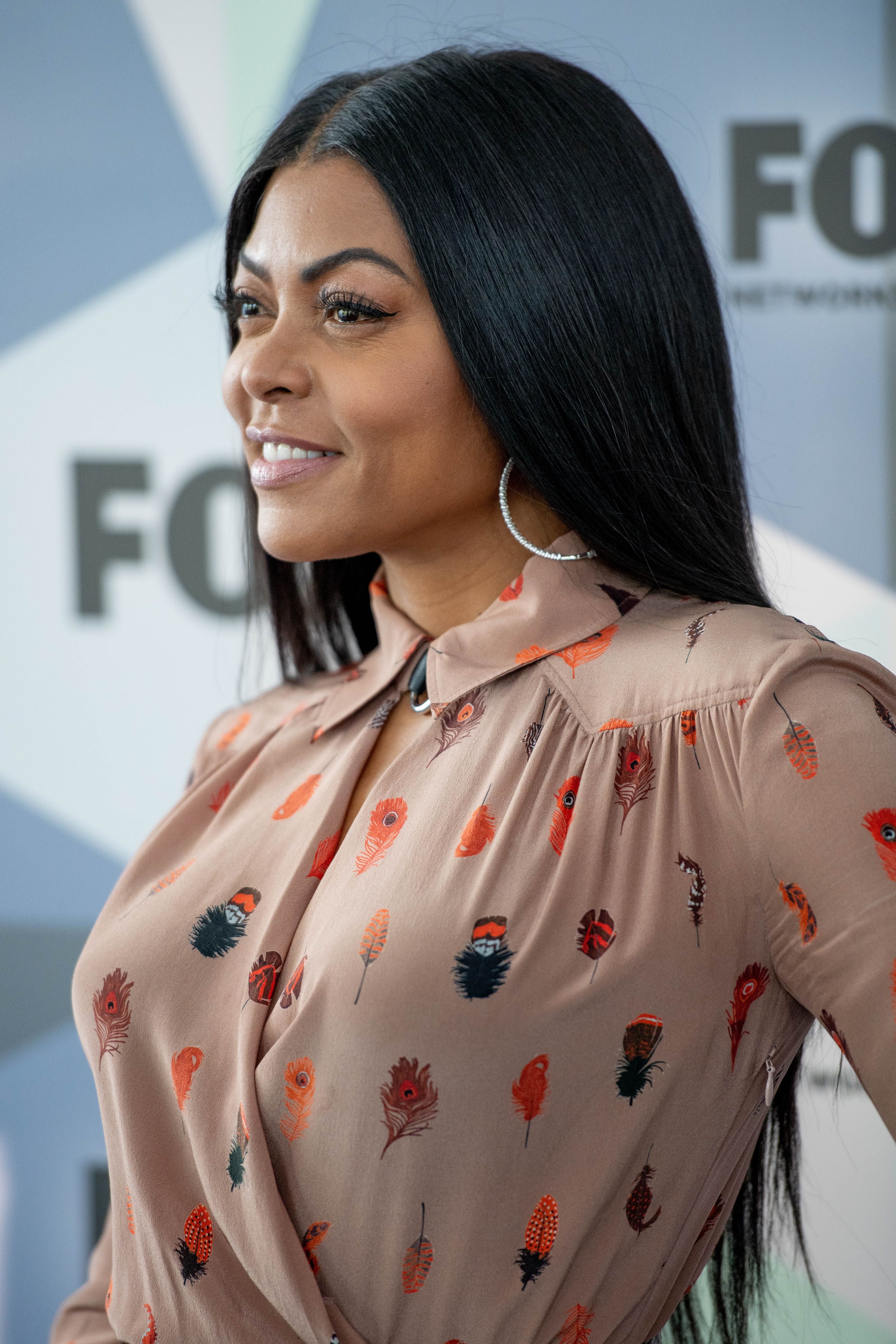 Henson was clad in a stunning shiny black mini-dress with no sleeves. She combined the outfit with a matching black belt that completely accentuated her age-defying curves. 
Her gorgeous wavy hair was dyed a hot shade of red, and it fell to her shoulders in rivulets. To finish the look, she had on a black pair of heels and simple makeup. She also had on simple accessories with her nails painted a lovely shade of turquoise. 
In the first slide, the actress leaned against a white chair on a white background. She sensually crossed her legs and placed a hand against her chest as she posed with her mouth wide open. 
The second slide was a closer shot where the star had both hands on her thighs as she stood, while the last slide gave a good view of her delectable curves. She had both hands sinking into her hair, and with a wide smile on her face, she struck quite the pose. 
She disclosed that she had wanted to try therapy, but they both were not on the same page anymore.
On how she has managed to maintain such a fit figure at 50, Henson has been very vocal. She once revealed that she hired a fitness trainer and worked out for three to four days a week. 
The star added that she was big on weight-training because she was so small, so she needed to build up. She explained that she loved squats and her trainer made her do planks with weights on her back, which strengthened her core. 
The actress went on to speak about the importance of the right diet. She explained that it was impossible to have a great workout without a great diet. She advised that one had to be loaded with protein because a tough workout takes all body strength.
However, despite being a remarkable actress and an evident fitness and beauty enthusiast, Henson has had quite a shaky love life. She was previously engaged to former NFL star Kelvin Hayden. 
The pair were scheduled to marry in June this year but had to postpone the wedding due to the pandemic. Then in a surprising turn of events, Henson revealed last month that she and Hayden had called it quits. 
She disclosed that she had wanted to try therapy, but they both were not on the same page anymore, and it was not fair for her to try to fix it all by herself. Since self-love triumphs over every form of negativity, one cannot fault the star for choosing to stay single.