Josie Totah Came Out as Transgender in 2018 — What to Know about the Young Actress
19-year-old actress Josie Totah spent the first seven years of her remarkable career playing male roles before she decided to take a break from the spotlight before returning, reinvented as her true self.
The "No Good Nick" star came out as a transgender woman in 2018, at age 16, following a brief break in her career, and she used an article in Time magazine to reveal her gender identity.
As liberating as the op-ed was for the teenage star formerly known as J.J. Totah, she explained in the piece that long before she had even heard the word "gender," she would always tell her mother that she wished she was a girl.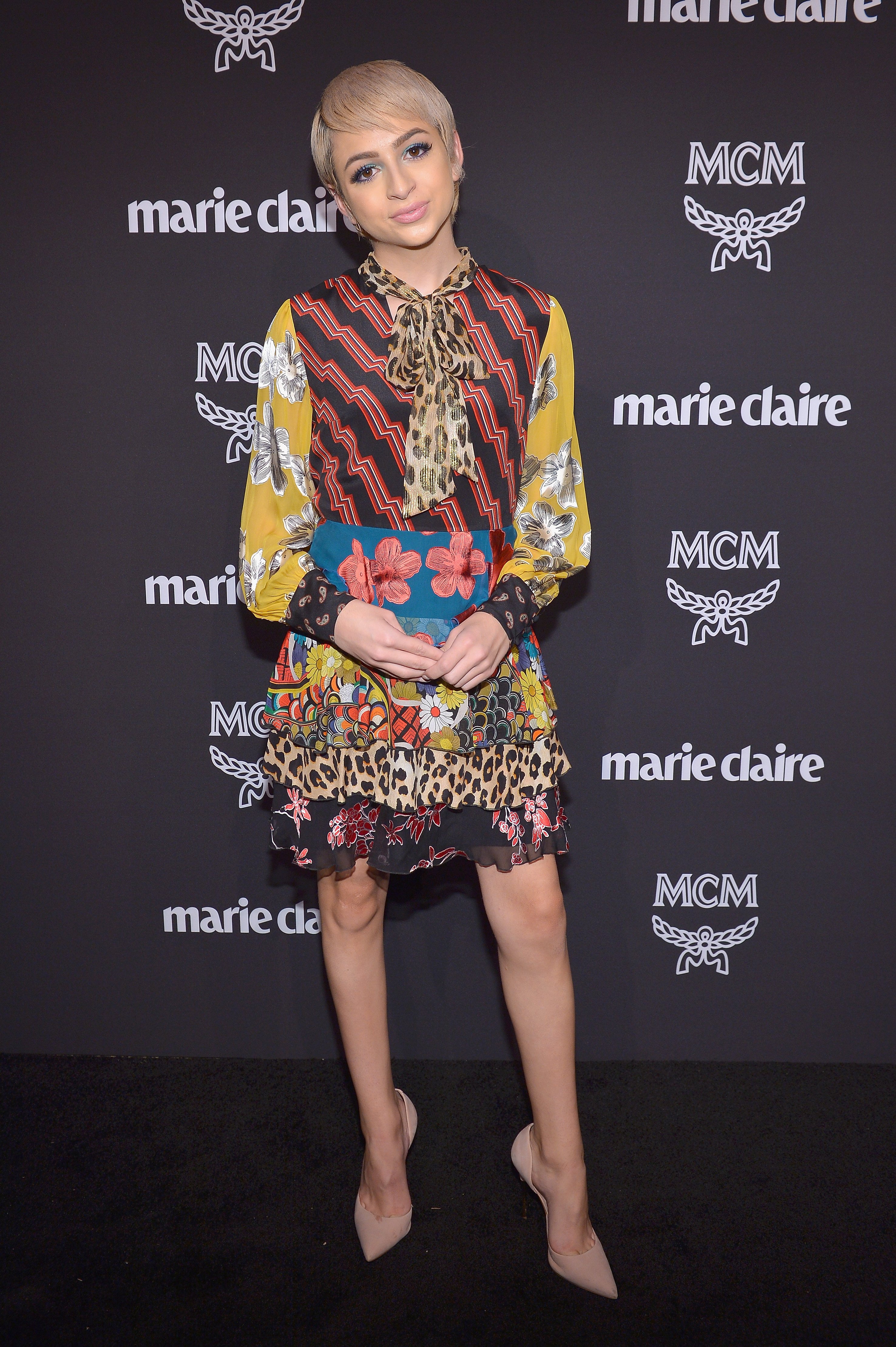 Now that she has managed to find herself after a difficult journey that involved being typecast as a gay boy during most of her career, Totah is raising her voice in Hollywood on behalf of everyone still questioning their gender.
While Totah is immensely thankful to the industry for her career, she is now outspoken about the lack of knowledge about gender identity in the media, and she advocates for a more respectful narrative about this sensitive subject.
EARLY LIFE
Totah was born and raised in North Carolina. While she used to live as a gay boy and was seen as such at school and in society, her supportive parents were always aware that she secretly identified as a female.
As Totah shared in an interview with Refinery29, her family knew that she was transgender at age three, and in her piece for Time, she added that as soon as she could speak, she asked her mother for dresses and preferred female pronouns.
But out of home, where Totah had the freedom and the space to experience her true identity, she kept embodying an identity that didn't feel authentic, and becoming a teenager under the spotlight didn't make things any easier.
CAREER BEGINNINGS
When asked why she pursued an acting career, especially so early in life, Totah once told NBC News that she loved to entertain and impersonate others, and she was thrilled about the possibility of making a living out of it.
Totah saw her dream starting to become a reality in 2012, at age 11, when she debuted on the screen in the comedy short "Hip Kids," where she was cast as a cisgender boy.
By 2013, Totah had landed her first TV role in the short-lived comedy series "Back in the Game," and soon she was making appearances in hit shows like "2 Broke Girls" and "New Girl."
FINDING FAME
But Totah's breakthrough came from her first regular role in the Disney series "Jessie," on which she starred as Stuart Wooten from 2013 to 2015. During the latter year, she also appeared on several episodes of the musical hit show "Glee."
The young actress's appearance on Ryan Murphy's transgressive series expanded her range. It attracted the attention of writers and producers Mindy Kaling and Charlie Grandy, who gave her the starring role in the series "Champions."
The series, which aired for only 10 episodes in 2018, had Totah portraying an openly gay teenage boy that meets his father for the first time when he moves with him to New York City to study performing arts in an institute.
While the role gave her the opportunity to shatter stereotypes about teenage gay characters, Totah was growing anxious about being forced to live under an identity that she had not chosen.
"I'm grateful for roles I've gotten to play on shows like Champions, and I know I'm lucky to be able to do what I love. But I also feel like I let myself be shoved into a box: 'J.J. Totah, gay boy,'" Totah wrote in her Time piece.
REALIZING SHE WAS TRANSGENDER
Even though Totah has considered herself a female since she can remember, and fortunately always had the support of her family and community, it was only in 2014 when she ran into the word "transgender." She knew immediately that that was her case.
This transcendent truth hit Totah when she was watching TLC's docuseries "I am Jazz," which follows 14-year-old transgender girl Jazz Jennings' medical transition, something Totah understood she also needed to go through.
As Totah shared, after learning about hormone therapy during an episode of the series, she turned to her mother and referred to herself as transgender for the first time before asking her to help her transition.
Three days later, Totah and her mother were already asking the actress's pediatrician for advice, and after visiting a specialist, she started to take hormone blockers.
"SAVED BY THE BELL"
When an upcoming reboot of the classic 90s teenage comedy series "Saved by the Bell" was announced back in September 2019, fans were excited about the return of the original cast to the screen.
And while Mark-Paul Gosselaar, Mario Lopez, and Elizabeth Berkley will, in fact, be reprising their roles as Zach, Slater, and Jessie, Totah has been picked as the reboot's leading star.
On the show, which is currently in post-production, Totah will play her first female role, Bayside High's cheerleader Lexi, the fictional school's most popular and feared student.
Totah also plays an important behind-the-scenes role in the series as one of the upcoming reboot's producers, which is even more impressive for a 19-year-old.
The series will see an older Zach Morris (Gosselaar), as the Governor of California, having to deal with budget cuts and sending advanced students to high-performing schools such as Bayside. It will air on NBC's streaming service, Peacock.