Watch the Sweet Video Chris Brown's Ex Ammika Harris Shared of Their Adorable Son Aeko Talking
Chris Brown's ex, Ammika Harris, shared a cute video of their adorable son on Instagram. The video stole her followers' hearts as the little boy looked so delightful.
Ammika Harris posted a snapshot holding her son while outside on the streets. In the blurry snap, Harris posed on the sidewalk. She wore a purple multi-colored boob tube crop top with jeans.
In his mommy's arms, little Aeko wore a blue T-shirt with a yellow cartoon print on it and olive-green pants with white sneakers. The mother and son looked cute with their curly hair.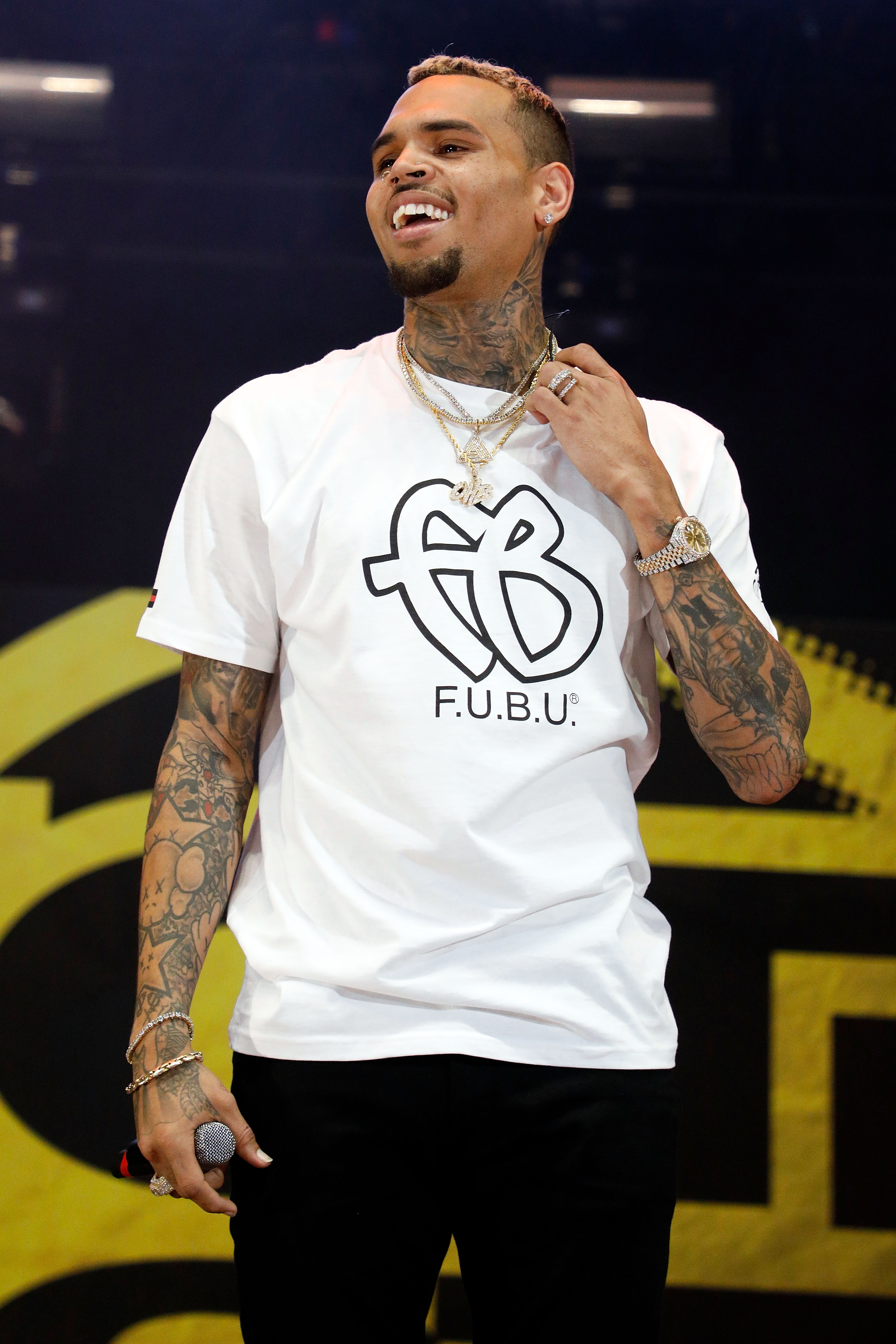 Harris captioned her post, "Energy shifted @prettylittlething." An Instagram follower commented on her post saying, "Aeko gonna be a singer just like his dad lol," while another said, "Precious soul."
In the next snapshot, Harris posed alone in an up-close view wearing a white, dotted black face mask with a nice-looking necklace.
In the 4-second video, Harris recorded the charming Aeko singing a little song only known to him. His voice sounded smooth and cute.
No wonder one of the users stated that he would take after his dad Chris Brown by singing one day. Harris blushed with a smile while listening to her little boy singing. 
Not only is Aeko learning how to sing, but he also recently learned how to swim. His grandmother Joyce Hawkins reportedly shared a video clip of the youngster doing strokes in the pool.
While on their Mexico family vacation, the 11-month old brought his grandma to tears by achieving his milestone. Hawkins showed excitement and gushed over Aeko on social media.
Aeko is a very cute little guy. While on vacation with his family, his mother snapped an adorable picture of the toddler. He looked so at peace while in complete zen mode. 
In the photo, Aeko looked like he was in tune with his inner self and looked like he was meditating. While sitting on the beach with his eyes closed and covered in beach sand, he was adorable. Cute can not describe the image enough.
Aeko's parents seem to be fascinated with him. Brown and Harris were spotted with their son in October. The pair were out in public after the "Loyal" singer held hands with Diddy's ex the day before. 
According to The Blast, Brown might be out and about with his baby mama to squash the rumors about him having a new girlfriend.
While Brown might be confusing his enemies, he remains a doting father and is on good terms with Harris regardless of what may be. The actor adores his kids. In January, he shared two snaps of his babies and gushed over them on social media. 
On his son's photo, he captioned the pic with heart and crown emojis, and on his daughter's Royalty, he captioned his post, 'SUPER GIRL.'