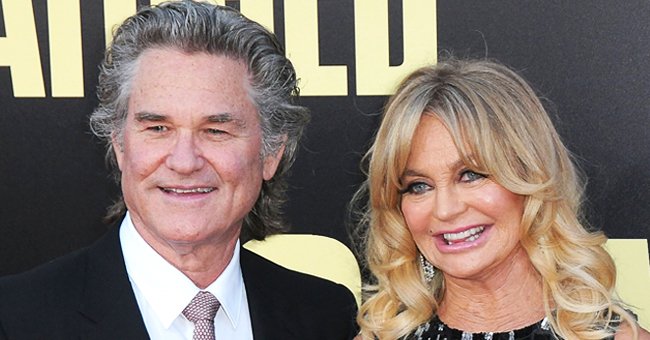 GettyImages
Here's What Goldie Hawn Revealed as She Gushed over Her Family Life with Kurt Russell

Goldie Hawn and her longtime love, Kurt Russell, sat in a recent interview where they dished details on how they got stronger together over the years, and Hawn did not hold back about the sweet moments.
Hollywood icons Goldie Hawn and Kurt Russell graced the big screen this Christmas as they worked together to make it a memorable holiday in Netflix's "The Christmas Chronicles 2."
The movie trailer showed that the pair's screen chemistry was unmatching and enviable, and it is safe to say that the credit for that should be given to their long-running real-life romance.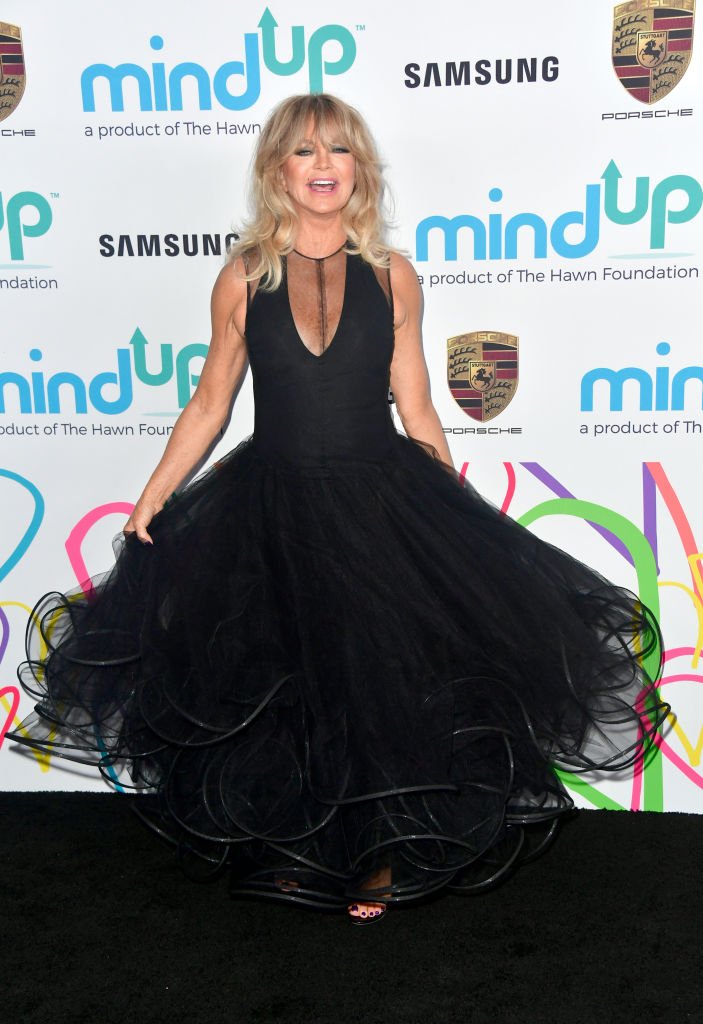 Goldie Hawn attends Goldie's Love In For Kids on November 3, 2017. | Photo: Getty Images
Hawn and Russell, who have been lovers for close to four decades, are one of Hollywood's esteemed couples, and they earned the prestigious tag over the years. Sitting in a recent CBS chat, the duo opened up about family.
Hawn and her spouse have four grown kids in their blended family, and they know that the life they built around their brood was worth everything.
Hawn, who starred in "Overboard," talked about the ups and downs in relationships as she noted that one could survive the downtimes. She shared:
"... "Because relationships go through periods, sometimes really hard times, but there's nothing sweeter than having a family."
Hawn, 74, and her man agreed that there was really no secret to how they have held it down. She suggested that the fact that they wanted to be together was a catalyst to their remaining together.
While this couple enjoys their love on a blissful level, many would be shocked to find out that Hawn and Russell had the most unlikely introduction. In 1983, the pair met on the set of "Swing Shift," and according to Russell, he put his worst foot forward.
The award-winning actor shared that when he met his woman, he was in a position where he mostly put his wrong foot forward in relationships. He added that the good side was that he did not have to set a standard he could not maintain.
It is safe to say that Russell's move to be himself worked well, and years later, they both relish the sweet memory. These days, the duo's love has only got stronger with an expanding family and a lot of love to go around.
They are grandparents to six lovely tots. According to an insider, Russell and his partner enjoy playing around and being carefree with their brood. Presently, they have another grandchild on the way, and the fun is only going to increase.
Through the celebrity pair's blissful moments, rocky times, and relationship scandals, they maintained that breaking up was not an option, and they have honored this mantra for decades.
Please fill in your e-mail so we can share with you our top stories!