Teyana Taylor Melts Hearts with Sweet Pic Showing Eldest Daughter Junie Hugging Baby Sister Rue
Teyana Taylor recently woke up to the sweetest sight of her older daughter, Junie, hugging her baby sister Rue Rose. The loving mom shared the pic with her Instagram followers.
Teyana Taylor's daughters are the perfect example of what sisterhood is about. Older daughter Iman Tayla Shumpert Jr., aka Junie, is the most loving big sister to newborn Rue Rose Shumpert.
The "Junie Bee Nails" owner was pleasantly surprised when she woke up to find Junie holding Rue. The doting big sister looked adorable while holding the baby with both arms and her head over her shoulder.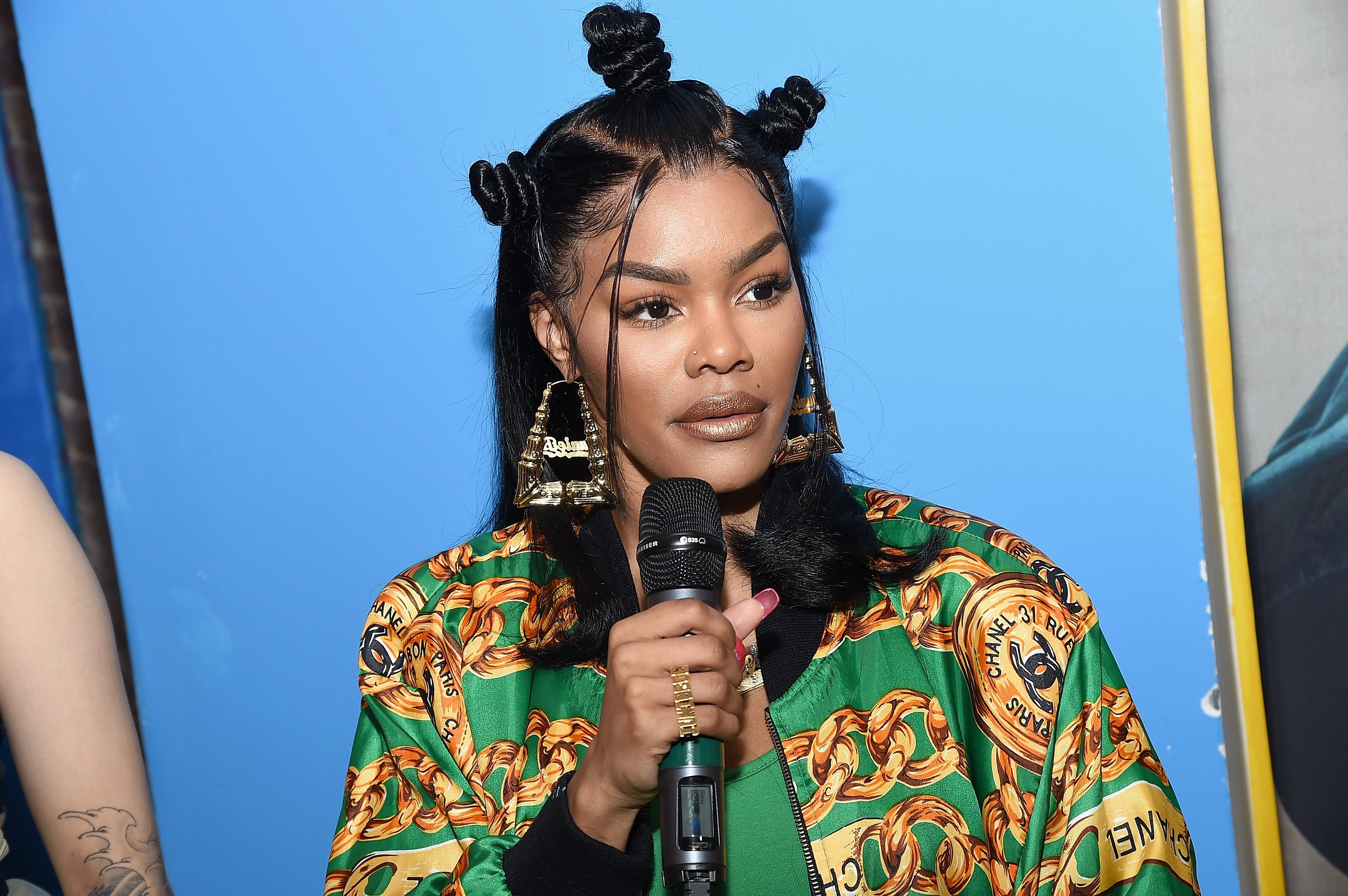 In the picture, Junie was staring down at her iPad, according to Taylor. The four-year-old looked sweet with her hair in thick braids and colorful beads. She wore a lilac top. 
Baby Rue, whose face couldn't be seen in the pic, wore a white onesie with black dots. Her baby hair was thick and curly. Taylor captioned the post:
"I literally woke up to this omg, I dead shed alil [sic] tear. She was holding Rue & watching her iPad ... shes really such a great big sister 🤎 #mommiesbiggirl."
Fans were melting over the cute sister moment and took to the comment section to express their awe. One user quipped, "Why I'm I tearing up I don't even know these kids 😭😩," while another commented, "It's like inception. A mini you holding a minier you 😍😍😍 such a beautiful family the four of you make 💖."
Some celebrity friends also couldn't hold back their praise, with Jill Scott commenting, "Oh my heart strings." Gabrielle Union, Eniko Hart, and Lala Anthony were among other Hollywood moms who fell in love with the pic.
In June, Taylor announced that she was expecting a second child in a unique way, by revealing her baby bump in the music video for her song, "Wake Up Love."
The couple was ecstatic about the new addition to their family and made plans for a home water birth delivery. Taylor and Iman welcomed Rue Rose on September 6, only a few hours after a lavish baby shower with friends.
Baby Rue was born in the couple's home bathroom with no hospital staff to help. Instead, the couple enlisted the help of the singer, Erykah Badu, who is a doula and certified midwife.
This was the second time that the "Madea's Big Happy Family" actress gave birth at home. Big sister Junie was also delivered at their home in December 2015, albeit unexpected.
The couple has not stopped gushing over their cute baby girl, who recently celebrated two months in the world. The couple was not shy to express how in love they were with their baby and posted some cute pics on Instagram.