Jeremy Allen White and Beautiful Wife Set to Welcome 2nd Baby — inside His Personal Life
Talented actor Jeremy Allen White's on-screen performances have gotten many female fans crushing on him. However, he is happily married to actress Addison Timlin, and the duo is set to welcome their second child.
Jeremy Allen White is still only 29, but it seems like he has been around for ages — the actor has stolen the hearts of thousands of female fans through his portrayal of Philip "Lip" Gallagher in the popular series "Shameless."
Through the entirety of the show's ten seasons, viewers have watched the actor mature into a charming young man and hands-on father. Coincidentally, that paints almost the exact picture of White's real-life situation.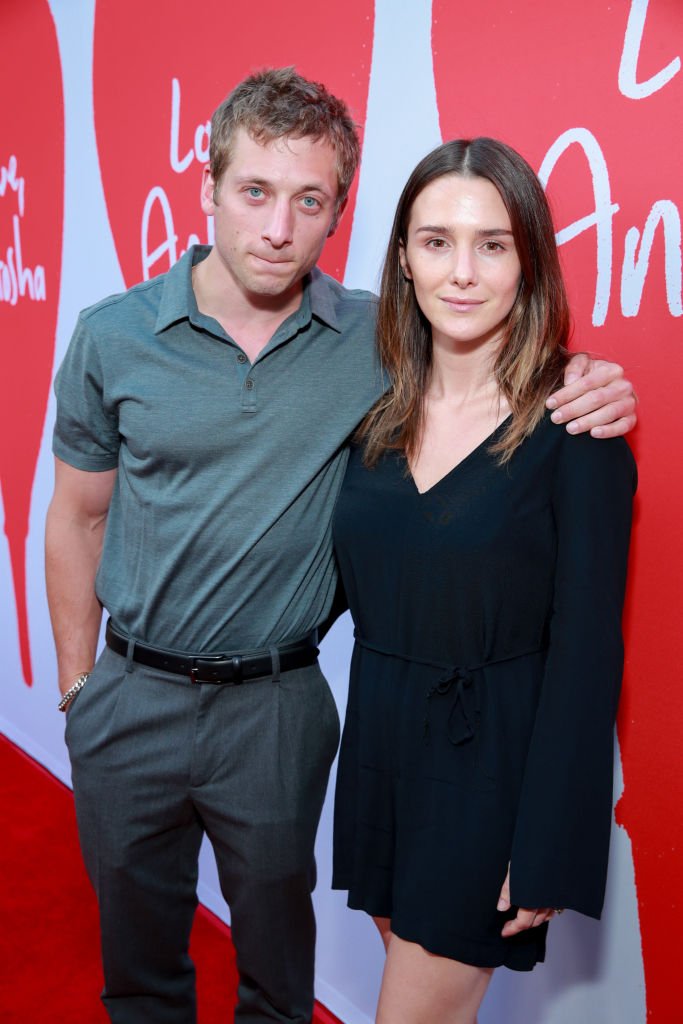 The only difference is that White happens to be married in real-life to actress Addison Timlin, and they are getting ready to expand their family further with the birth of their second child.
MEET WHITE'S WIFE
Jeremy Allen White's wife Timlin was born on June 26, 1991, as Addison Jayne Timlin in Philadelphia, Pennsylvania. The 29-year-old actress had spent most of her life in showbiz and kicked off her acting career when she was only nine years old.
She played the starring role of Annie in the hit Broadway musical from 2000 to 2001. In 2005, Timlin made her film debut when she portrayed a young girl with diabetes in "Derailed."
Timlin got her breakthrough role in 2011 when she portrayed the character Sasha Bingham in "Californication." Since then, she has gone on to feature in several other film productions, including "That Awkward Moment," "Little Sister," and "Stand Up Guys."
More recently, Timlin featured in the horror movie "Like Me" and portrayed a young Hillary Clinton in an indie film. She was especially thrilled about this role and later revealed her deep admiration for the former Democratic presidential candidate.
However, the acting job that has perhaps had the most meaningful impact on her life is the 2008 film "Afterschool," where she starred alongside her husband, White.
INTERESTING LOVE STORY
The lovebirds first met while filming the 2008 film "Afterschool." At the time, they were both 17 years old and instantly became friends. Their friendship continued post-production, and the two eventually began dating some years later.
In 2016, Timlin confirmed that they were an item when she shared a photo of herself alongside White and described him as her "ride or die guy" in the caption. 
There are rumors that the two may have started dating before 2016 after Timlin subtly hinted in a 2013 interview that she was dating someone that fits the mold of the "Shameless" star.
Earlier this year, during the Mother's day celebration, White reserved special praises for his wife and lauded her for being such an incredible mother.
Nearly two years after they first went public with their relationship, the couple had another important news to share with their fans. In June 2018, Jeremy Allen White's girlfriend, Timlin, took to her Instagram page to announce that they were expecting their first child. 
The couple welcomed their first child, daughter Ezer Billie White, 2, in October that same year. The proud mom shared the news with her Instagram followers alongside two pictures of the couple cradling their baby girl. She wrote:
"Ezer Billie White 10.20.2018 Welcome to the world baby girl, it just got so much brighter."
Nearly a year after their daughter was born, the cute couple decided to take their relationship up another level and got engaged in April 2019. 
WHITE'S MARRIAGE TO TIMLIN
Addison Timlin and Jeremy Allen White capped their fascinating love story by tying the knot in October 2019. The wedding was a very intimate, star-studded event at a Beverly Hills courthouse.
The couple was surrounded by their loved ones, and their good friends Dakota Johnson and Chris Martin were on-hand to serve as witnesses on their special day.
Last month, the couple celebrated their first wedding anniversary, and Timlin took the opportunity to reveal that they were expecting their second child. 
Meanwhile, Timlin and White have been very vocal about their experience as first-time parents. Even though it has been a new experience for both parents, White admitted that he still looks to his wife for direction.
Earlier this year, during the Mother's day celebration, White reserved special praises for his wife and lauded her for being such an incredible mother. The soon-to-be father of two shared a cute picture of his wife and daughter locked in a warm embrace. She wrote in the caption: 
"You're the best, and she knows it. Happy Mother's Day my love."
WHITE'S ACTING CAREER
Jeremy Allen White was born on February 17, 1991, in New York City. His parents were both actors, but they eventually let go of their acting dreams to pick up nine-to-five jobs to support their family.
Luckily for White, he landed a role in the popular series "Shameless," soon after graduating from high school. Over the past few years, White has been very vocal about his role in the popular TV show and how much it has shaped his life.
Apart from his role as Lip Gallagher, the actor has also appeared on several other television productions, including "Beautiful Ohio," "The Speed of Life," "Afterschool," "Twelve," and "After Everything."
More recently, White was cast as a soldier in Julia Roberts' Amazon series "Homecoming." While speaking about his experience working with Roberts, White said:
"She was fantastic. Over the course of the whole show, I maybe only shared one glance with her on camera, but it was a fantastic glance!"
There is no doubt that White and his wife Timlin make one of the cutest Hollywood couples. With their family set to welcome a new addition, things could not be any better.