Pauline Chalamet Is Also an Aspiring Actress — Meet Timothée Chalamet's Family
Talented actor Timothée Chalamet may have caught an early break in his career, but he is not the only entertainer in his family. His older sister Pauline Chalamet is an aspiring actress, and Timothée has supported her career.
Fast-rising actor Timothée Chalamet is still only 25 years old, yet he is already being touted as the biggest star of his generation. Despite the hefty tag, Timothée feels right at home amidst the growing buzz surrounding his every move.
It may not be easy to understand how the young actor could penetrate the industry so quickly, but much of that has to do with his incredible talent and, then, his artistic family.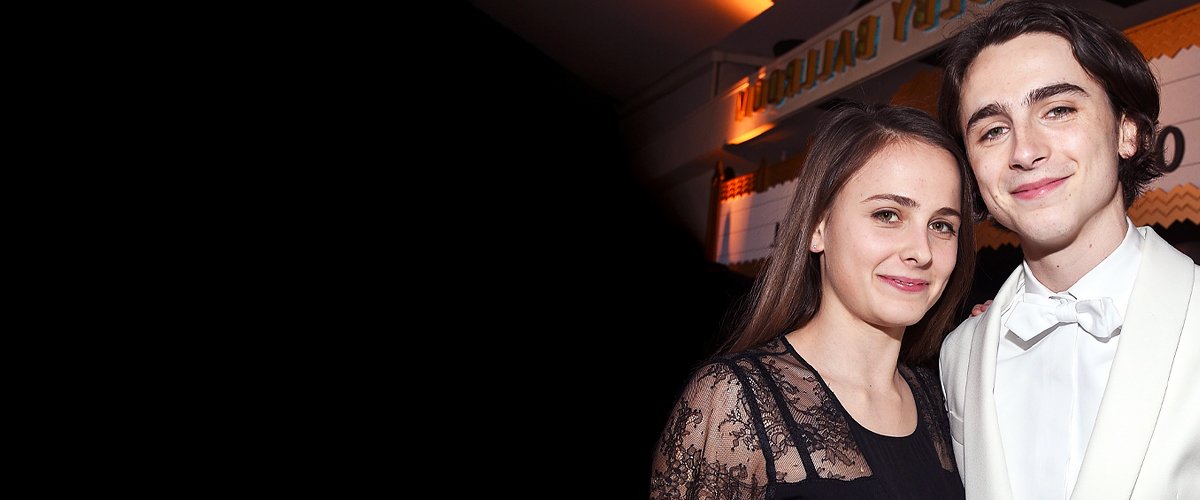 One member of Timothée's family focused on emulating the actor's successful acting career is his older sister Pauline Chalamet. Here is all you need to know about the aspiring actress.
MEET TIMOTHEE'S SISTER
Pauline Chalamet, 28, is an actress and writer and better known as the older sister of "Little Women" star Timothée Chalamet. Pauline's acting career cannot be compared to that of her brother, but she has undoubtedly made great strides in the last few years.
The beautiful actress began her career as a child actor in the 1999 French television show, "ON NE VIT QU'UNE FOIS," created by Agnès Nixon. She followed that up by appearing in the American series "Royal Pains" in 2009.
The following year, Timothée showed that he was no fluke with his delivery in the 2018 drama "Beautiful Boy."
Since appearing in "Royal Pain, Pauline has been involved in nearly every acting outlet, including television and film productions, theater, and even writing.
In the last few years, she has written several short films, including 2016's "Between Fear and Laughter" and 2017's "Gravatz." In the movies, Pauline gave a good account of herself as she played the lead role. 
Pauline finally got her big break in 2019, when she was cast in the Pete Davidson comedy movie "The King of Staten Island." That same year, she appeared in the film, "Black And White And Red All Over."
More recently, Pauline scored a big career win when she was cast in a lead role on Mindy Kaling's upcoming HBO Max comedy series "The Sex Lives of College Girls."  
Timothée could not hold his excitement, and he took to his Instagram story to share the news with his fans and show support for his sister. Kaling, 41, is also genuinely excited about the project and took to her Twitter account to announce the great news. She wrote:
"So excited about this one. Can't wait to show off these talented young women in The Sex Lives of College Girls."
TIMOTHEE CHALAMET'S FAMILY
Timothée Chalamet was born on December 27, 1994, in New York. His mother, Nicole Flender, is of Russian-Jewish and Austrian-Jewish descent. 
She is a top realtor in New York City for The Corcoran group — a real estate firm in Westside. Before her career as a real estate broker, Flender was a Broadway dancer and taught English as a second language while studying in Paris.
It was there she met the father of her children, Marc Chalamet, who is an editor for UNICEF and a former New York correspondent for Le Parisien.
Meanwhile, Timothée and his mom share a solid bond. During a 2018 appearance on "Jimmy Kimmel Live!" Timothée spoke about his attachment to his mom. The "Interstellar" actor claimed: 
"We would all literally not be here without our mothers."
And true to his words, Timothée rarely makes a red carpet appearance without his mother firmly by his side. In 2018, the mother and son wowed everyone at the red carpet of the Oscars — Timothée looked dapper in an all-white tuxedo while Flender kept it simple in an all-black gown with a midriff cutout.
A year later, Flender and her son stole the show once again when they graced the Golden Globes' red carpet together. Timothée was nominated in the best actor category for his riveting performance in the movie "Beautiful Boy."
TIMOTHEE CHALAMET'S CAREER
Timothée Chalamet began his acting career at an early age, starring in several short films. He later landed his first significant role in the popular television drama series "Homeland" in 2012.
In 2014, Timothée made his feature film debut in the drama "Men, Women & Children." That same year, he appeared alongside legendary actor Matthew McConaughey in Christopher Nolan's science-fiction film "Interstellar."
At the time, Timothée was only 20 and relatively unknown in the industry. However, he instantly connected with co-star McConaughey, and they have remained friends ever since.
In 2017, Timothée finally announced himself as one of his generation's biggest talents with his portrayal of Elio Perlman in the romantic drama "Call Me by Your Name."
Timothée's performance in the movie earned him critical acclaim, and he also received an Academy Award nomination for Best Actor — making him the third-youngest nominee in the history of that category.
The following year, Timothée showed that he was no fluke with his delivery in the 2018 drama "Beautiful Boy," where he portrays a drug-addicted teenager. For his troubles, he was nominated for a BAFTA Award and a Golden Globe Award.
Timothée Chalamet's other movie credits include "Hot Summer Nights," "Lady Bird," and "Hostiles." More recently, he portrayed King Henry V and Theodore "Laurie" Laurence in the dramas "The King" and "Little Women," respectively.
Timothée has shown great focus and determination to get where he is in his career as a young man. With his sister steadily rising in the industry, it is surely not a coincidence and must be a shared family trait.