See Gabrielle Union's Daughter's Different Emotions as She Eats Dressed in a White Sweatshirt
Iconic actress Gabrielle Union's 2-year-old daughter Kaavia James looks adorable as she makes several faces while eating from a bowl in new snaps shared on her Instagram page.
Gabrielle Union's daughter Kaavia James is arguably one of the most famous babies on social media today. Kaavia's fame has increased since she was born; this prompted her parents to open her own Instagram page.
The little princess became an online sensation due to her gut-busting pallet of facial expressions, which have been well-documented by her parents and used for several internet memes.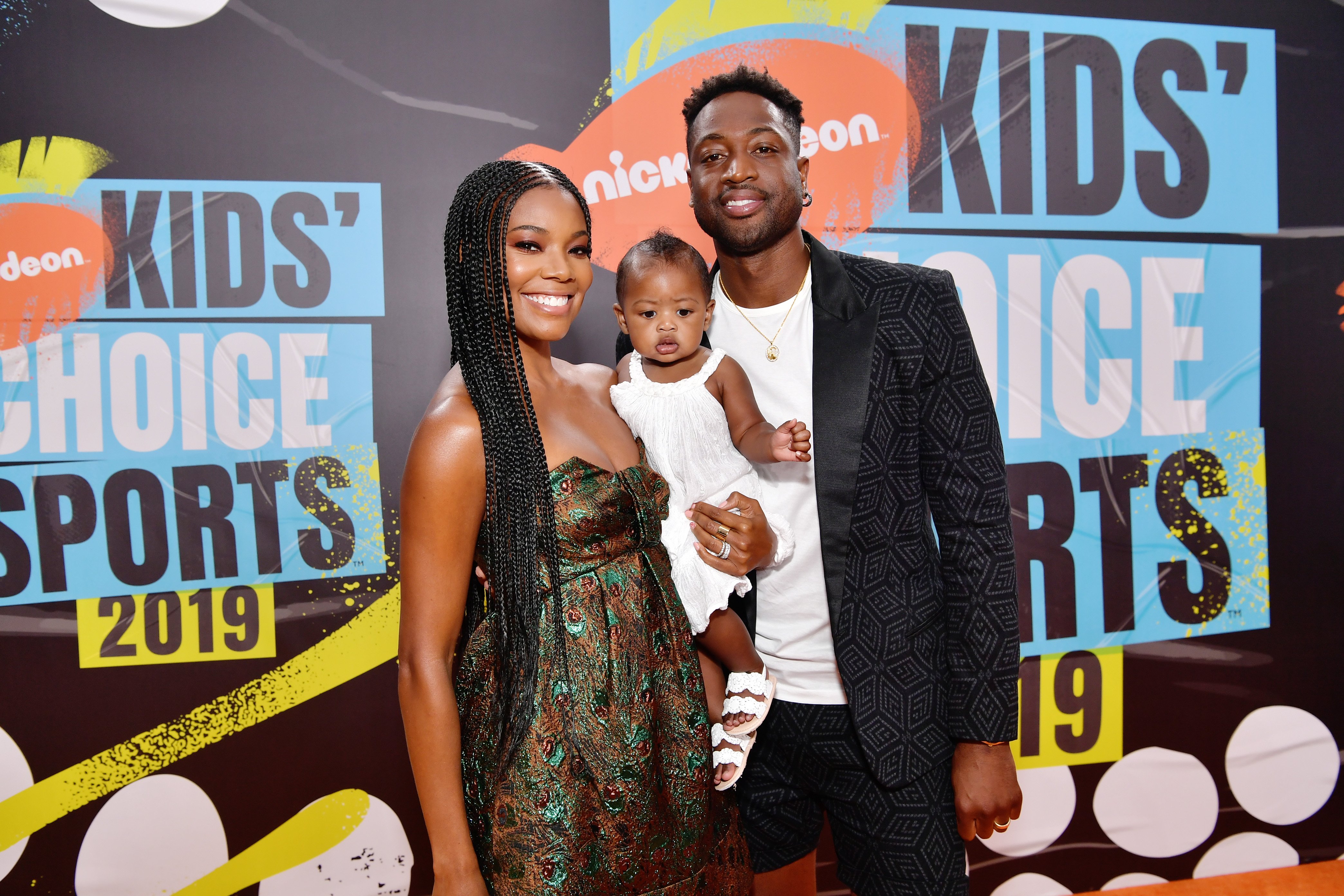 Recently, Union, who hilariously banned her husband Dwyane Wade from posting pictures on their daughter's page, took to Instagram to share a cute photo collage of their daughter.
The collage featured four images of Kaavia making funny faces as she ate from her bowl. She wore a cool white sweatshirt and looked very much in high spirits. Union captioned the photo:
"Choose your fighter."
In all the images, Kaavia held on to her spoon and gestured adorably as she fed herself. The beautiful tot clearly does not play with her food.
It is no wonder Kaavia adorably failed the viral patience snack TikTok challenge, which her mom tried on her back in May. The challenge tests children's patience with tasty snacks, and in a video shared by Union, Kaavia showed she had no patience when it came to snack time.
And things are already starting to get more interesting as Union recently shared the family's holiday plans.
Meanwhile, Kaavia turned two earlier in the month, and her parents could not hold back their joy as they celebrated the special day. The couple welcomed their daughter in 2018 via surrogate, and she has undoubtedly grown on everyone.
While sharing a sweet slideshow of their daughter through her first two years, Union, 47, paid tribute to her with a touching birthday message. She wrote:
"The giggler of farts. The eater of alllll the food. The dancer to the jams. The smart, funny, adventurous, cutie that gave us a different kind of purpose."
Apart from her baby girl, Union is also the stepmother to Wade's daughter Zaya, 13, and his two sons Xavier Zechariah, 7, and Zaire, 18, from past relationships.
While Kaavia tends to steal all the attention from her other siblings, there is still always so much happening in their home. And things are already starting to get more interesting as Union recently shared the family's holiday plans.
During a guest appearance on the "Daily Pop," the "Bring It On" star revealed she and her husband might not have any specific holiday traditions, but there is always lots of singing and ham too.
And fans can be sure that Kaavia would be serving them with some hilarious facial expressions to keep social media buzzing throughout the holiday season.