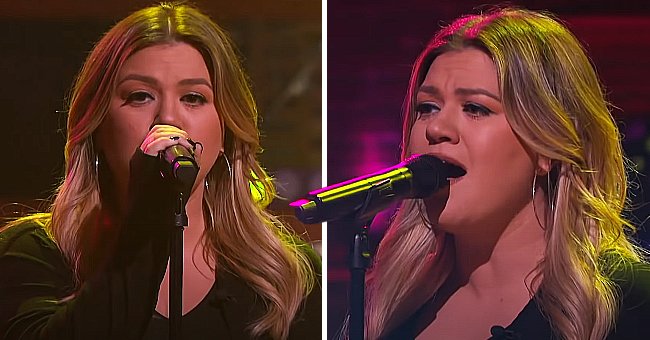 // youtube.com/The Kelly Clarkson Show
See Kelly Clarkson's Powerful Cover of Popular 80's Song 'A Little Respect' by Pop Duo Erasure

Kelly Clarkson is currently wowing her fans with throwback covers of the 80s. Clarkson has been doing renditions for old school songs for the past couple of weeks, and she's doing a great job at it.
Kelly Clarkson performed the popular cover of the 80s song "A Little Respect" by Pop duo "Erasure. Known for her epic high-notes, Clarkson brought her A-game.
The talented singer wowed her via-video audience on her show "The Kelly Clarkson Show" as they applauded her spectacular performance.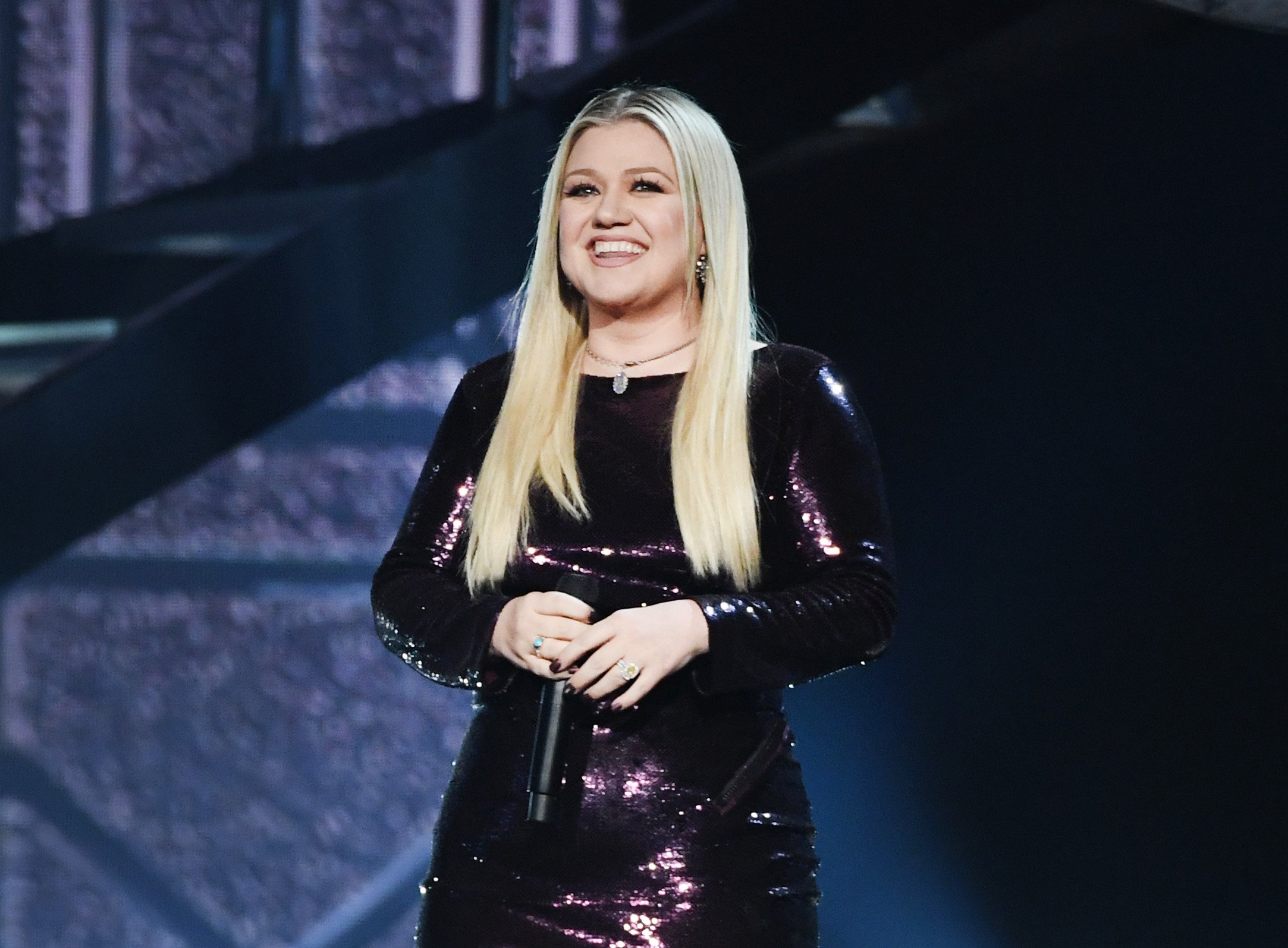 Kelly Clarkson performs onstage during the 53rd Academy of Country Music Awards at MGM Grand Garden Arena on April 15, 2018 in Las Vegas, Nevada | Photo: Getty Images
Amid the pandemic, Clarkson still goes on with her show; however, there's no audience physically; she managed to invite them via video for her "Kellyoke."
Clarkson performed with a live band in her colorful studio; she wore a long black cardigan with a black top and a silky blue skirt completed with black heels. The songwriter wore her beautiful blonde hair down.
Before the rendition of the 1988 dance hit, Clarkson performed the cover of Amy Winehouse's take on the Carole King classic "Will You Love Me Tomorrow."
The song is from a pop band made up of Vince Clarke and Andy Bell, making it to the staggering No.2 on the Bill when it was first released.
Clarkson sings colorfully with her powerful voice; she serenaded the song beautifully with a bit of style and stretched out the words to some of the lyrics; "Oh baby please, give a little respect /To meee!!! on the song's chorus.
The 38-year-old also blended in her signature style of keening high notes. What a lovely rendition by the pop star. Clarkson also covered "All This Love" and "All I Want For Christmas Is You," on her "Kellyoke" edition.
Among the renditions, Clarkson's outstanding one is her idol Amy Winehouse's "Will You Love Me Tomorrow." Clarkson reportedly matched the late star's vocals in her rendition.
The song was originally recorded by The Shirelles in 1960 and covered by Winehouse as a soundtrack for the "Bridget Jones: The Edge of Reason back in 2004.
After Winehouse died in 2011, Clarkson posted a lengthy tribute to the late superstar and was reportedly distraught by her death. Because she idolizes her so much, she covered another rendition of "Valerie," by the late singer while she was on tour in 2015.
Please fill in your e-mail so we can share with you our top stories!