'Family Matters' Star Jaleel White Looks like His Father's Twin in These Sweet Throwback Pics
"Family Matters" star Jaleel White recently shared some throwback photos of himself with his father. It was easy to see how close the father and son were and just how much they look alike.
Jaleel White came into the spotlight in the early '90s as the nerdy Steve Urkel, and his charming alter ego Stefan Urquelle, on the hit sitcom, "Family Matters."  
Behind the actor was a solid support system in the form of his father, Michael White, who was not only there for his son but gave him all his best qualities, including his handsome looks.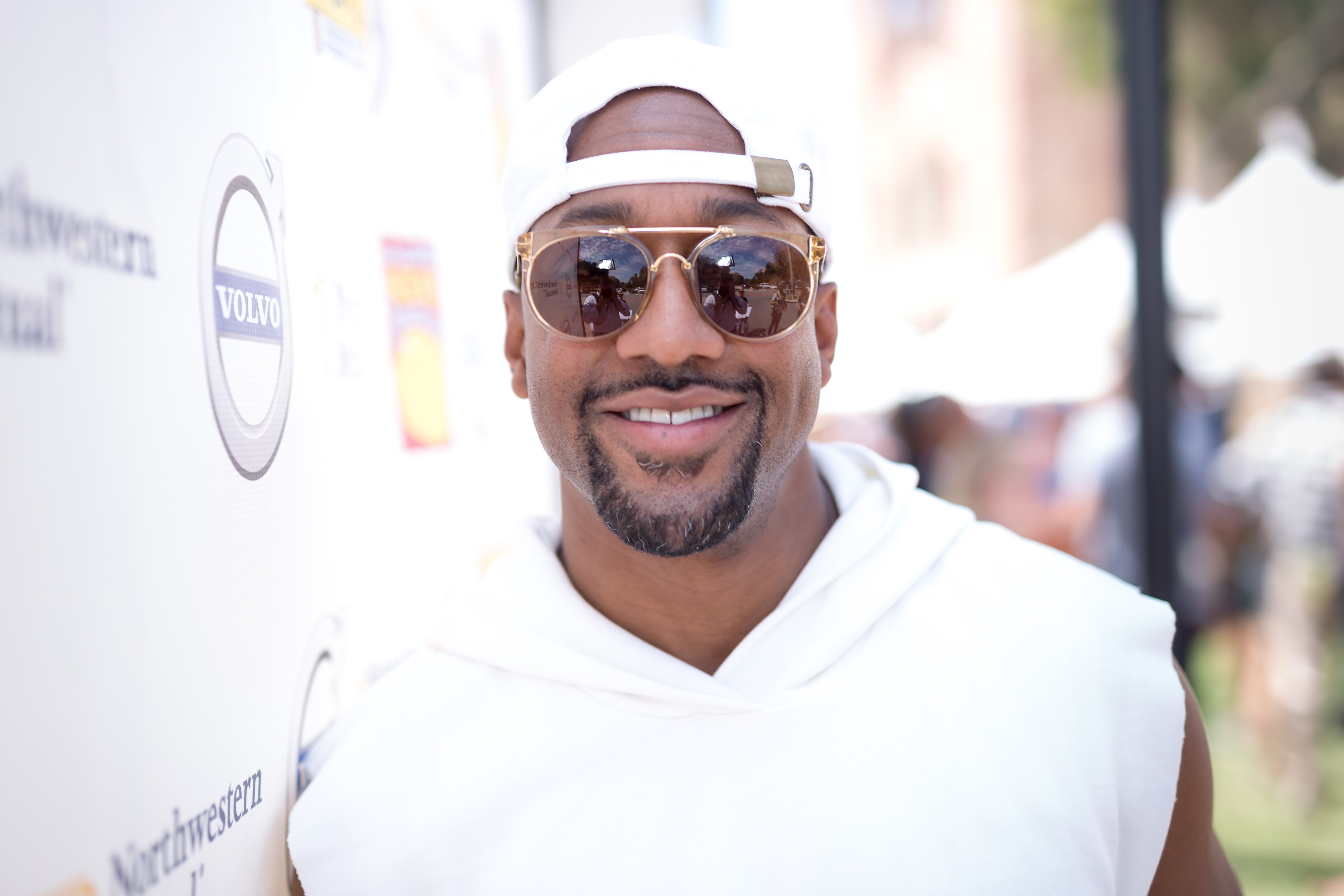 In a trio of pics shared on Instagram, Jaleel gave fans a look at some sweet childhood moments with his dad, a dentist. The post was captioned:
"We become the best version of our parents, or the worst version of our parents ?‍?‍? the choice is yours. Any way you slice it... we become our parents."
The first pic showed Michael smiling affectionately as he fixed Jaleel's tie. Jaleel was pictured looking up at his father with both men dressed in their Sunday best.
Another pic showed Jaleel and his father dressed in activewear with competition number cards stuck on their T-shirts. While Jaleel held a curious expression on his face, his father sported a cool smile.
The last pic featured a baby Jaleel being held up by his father, who was rocking the typical '70s men's fashion with flared mustard trousers and a black form-fitting golf T-shirt with a white stripe on the shoulders. Both men rocked cool thick afros.
The throwback pics were a hit with his fans, who took to the comment section to compliment the actor and comment on the uncanny resemblance between father and son.
One fan asked, "is it possible to be both at once?" while another commented, "Damn that side by side is wild." Other fans also commented on his father's physique, which was very muscular at the time. One fan even suggested that his father looked like he secretly won three Super Bowls.
While Jaleel credits his father as the inspiration behind the swag and charm of Stefan Urquelle, he drew inspiration for Steve Urkel from other comedians of the time like Pee-wee Herman, Ed Grimley, and Robert Carradine's character in "Revenge of The Nerd."
The "Ever After" podcast host created a unique character that resonated with households all across America. Unfortunately, it wasn't easy to separate himself from the character once the show ended in 1998.
Jaleel may have a close relationship with his dad, but he also appreciates the women in his life. Last year, he reconnected with his mom, who is a breast cancer survivor. The two appeared on the reality show, "50 Ways to Kill Your Mom." 
Jaleel also has an 11-year-old daughter, Samaya, with whom he spends lots of time. He often shares pictures of his fun adventures with his look-a-like baby girl.