Meet Kim Kardashian's Personal Trainer Melissa Alcantara
"Keeping up with the Kardashians" reality star Kim Kardashian is known for her curvaceous hour-glass figure. The businesswoman maintains that voluptuous body with the assistance of her personal trainer.
In the following piece, we are going to have a look at the woman who was Kim Kardashian's personal trainer in 2020. Melissa Alcantara actually found fame and got noticed by the "Keeping up with the Kardashians (KUWTK) star from social media.
Alcantara started her fitness journey in 2011 when she was pregnant. She frequently posted on Instagram about what she was doing to shed some weight, get fit, and stay that way.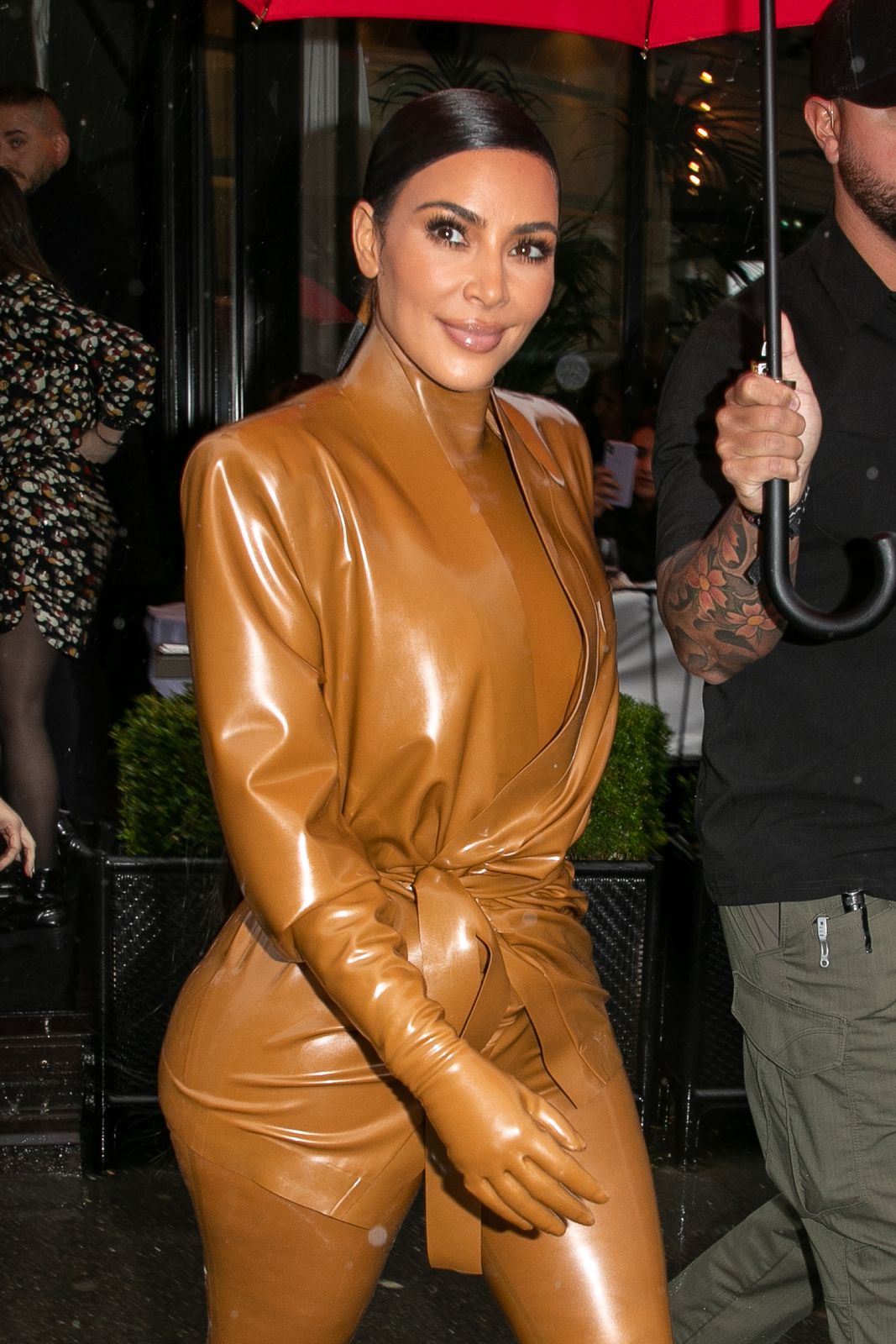 In her posts, she honestly revealed her weight loss journey and also noted that getting in shape was a long-term commitment. The personal trainer encourages people to focus on reality and not get sucked into the standards shown on social media platforms.
Before she was a personal trainer, Alcantara worked as a photographer producer. While doing the job, that's when she started developing bad habits and confessed that she was unmotivated during that time.
She left the industry altogether and found herself a different job as a waitress. The new post gave Kardashian's trainer the freedom to focus on other things like getting in shape and being healthy.
Alcantara revealed in her posts that she was depressed and 40 lbs overweight in 2011 after giving birth. However, she finally found the motivation to make the necessary changes in her life and was becoming a sensation on social media.
"Elite Daily" revealed how Kardashian ended up finding out about the woman who would become her personal trainer. The businesswoman confessed how she saw Alcantara on Instagram.
At the time, she was a bodybuilder and had buffed up quite well. In her story that drew the star in, Alcantara admitted to having gained 70 pounds while pregnant but that she'd managed to get ripped.
Kardashian met Alcantara through the social media application in 2017 after being inspired by her. At the time, the star was looking for some extra motivation and she and Alcantara just hit it off.
In 2020, the pair would work out together in the mornings. The personal trainer diligently pitched at the SKIMS founder's household at 5:30 a.m. for her 6 a.m. workout with the KUWTK reality star.
The businesswoman has shared several videos and photos of their workouts on her Instagram Story. The trainer once revealed to CNBC that she actually wakes up at 4 a.m. to start her day off with some coffee.
She then reads a passage from one of her favorite books to ground herself for the rest of the day. Alcantara fasts in the morning and only eats at noon after she's already trained.
Being Kardashian's personal trainer has brought her thousands of followers on social media. She's also made some impressive moves in her career by releasing an app and a YouTube channel for her followers.
By 2020, Alcantara was an author of the book "Fit Gurl: The Total-Body Turnaround Program." She'd also created a series of workouts for a feature on Messenger called Watch Together.