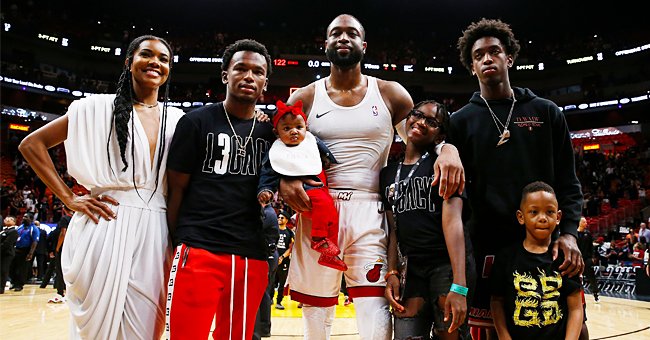 Getty Images
Dwyane Wade's Wife Gabrielle Union Opens up about Their Holiday Traditions

With the holidays around the corner, former NBA player Dwyane Wade's wife Gabrielle Union shares their family tradition during the holidays, and these traditions are quite impressive.
Almost every family has holiday traditions that they hold dear, and while it varies from family to family, these memories are important. Stellar actress Gabrielle Union and her husband, former NBA player Dwyane Wade, have some holiday traditions they hold dear.
Talking to "E! Daily Pop," Union opened up about her end of the year plans and some of the things she has been working on to ensure that the year ends on a fulfilling note for her. Joining via a video call, Union shed some light on some of the things she has planned.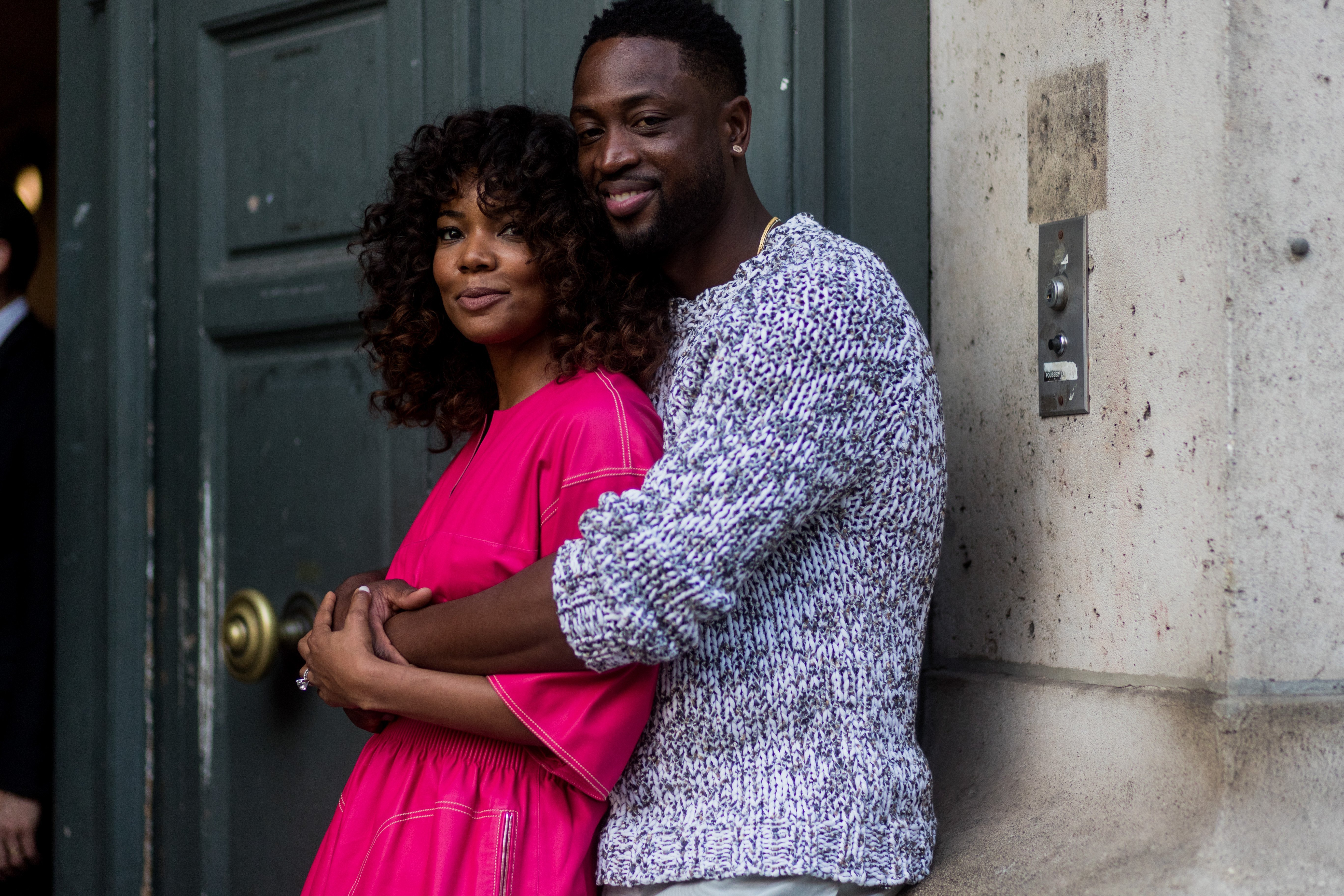 Gabrielle Union & Dwyane Wade hugging outside Hermes during Paris Fashion Week on June 24, 2017. | Photo: Getty Images
She expressed that one major thing she does is try to give back to society during this holiday season, and this year, she was going to be partnering with Amazon Prime to give out certain things that some communities needed. Touching on her family's tradition, Union jokingly explained that:
"The only thing that has been consistent about how me and my husband have celebrated is our lack of consistency because both of our lives are so transient."
Union explained that the lack of inconsistency was because Wade was never in one place at a time. Due to his busy schedule as an NBA player, he often had to play during Christmas and for some part of the holiday season.
While they have had to celebrate the holidays in different cities and hotels, one consistent thing is their sharing a turkey sandwich. The turkey sandwich and ham have become a staple in the Union-Wade family holiday meals.
The image sparked a lot of debate, and Wade had to shut out the hate.
Aside from the ham and turkey sandwich, Union revealed that another thing they enjoyed doing was singing. She added that every year, they sang songs from Broadway and tried to battle. Union also said:
"We always sing the Original Broadway Cast Album of 'Dreamgirls' every year."
This year is going to take a new turn, the "L.A's Finest" star intimated. According to her, Wade has asked that more songs be added to their singing collection, and they were looking to add songs from the hit Broadway musical "Hamilton."
Last year, to celebrate the holiday season, Wade, Union, and their kids took a trip to Hawaii, where they were joined by Union's sister Tracy. The family had a fun time hanging out on the beautiful beaches of Hawaii and visiting various places.
Last year, Union received backlash from fans when she shared a family picture that featured their child Zaya wearing a crop top and acrylic nail paint. The image sparked a lot of debate, and Wade had to shut out the hate by stating that they firmly supported what their kids did.
Aside from holiday traditions, Union and Wade are big on celebrations. Be it their wedding anniversary or child's birthday, the pair never fail to enjoy the best of the moment as long as they are together.
Please fill in your e-mail so we can share with you our top stories!