Tim Malone Takes Photos of Fiancé Don Lemon Showing His Domestic Side as He Bakes Cookies
CNN's Don Lemon recently warmed hearts in photos shared on his fiance, Tim Malone's Instagram page, showing him looking cozy and comfy at home while baking cookies.
When Don Lemon is not appearing on television, he might be found at home baking cookies and exploring his domestic side. Lemon's fiance, Tim Malone, recently shared pictures of the CNN anchor having fun while baking on Instagram. He captioned:
"Baked cookies cause it's that time of year @donlemoncnn clearly likes the cookie dough ?"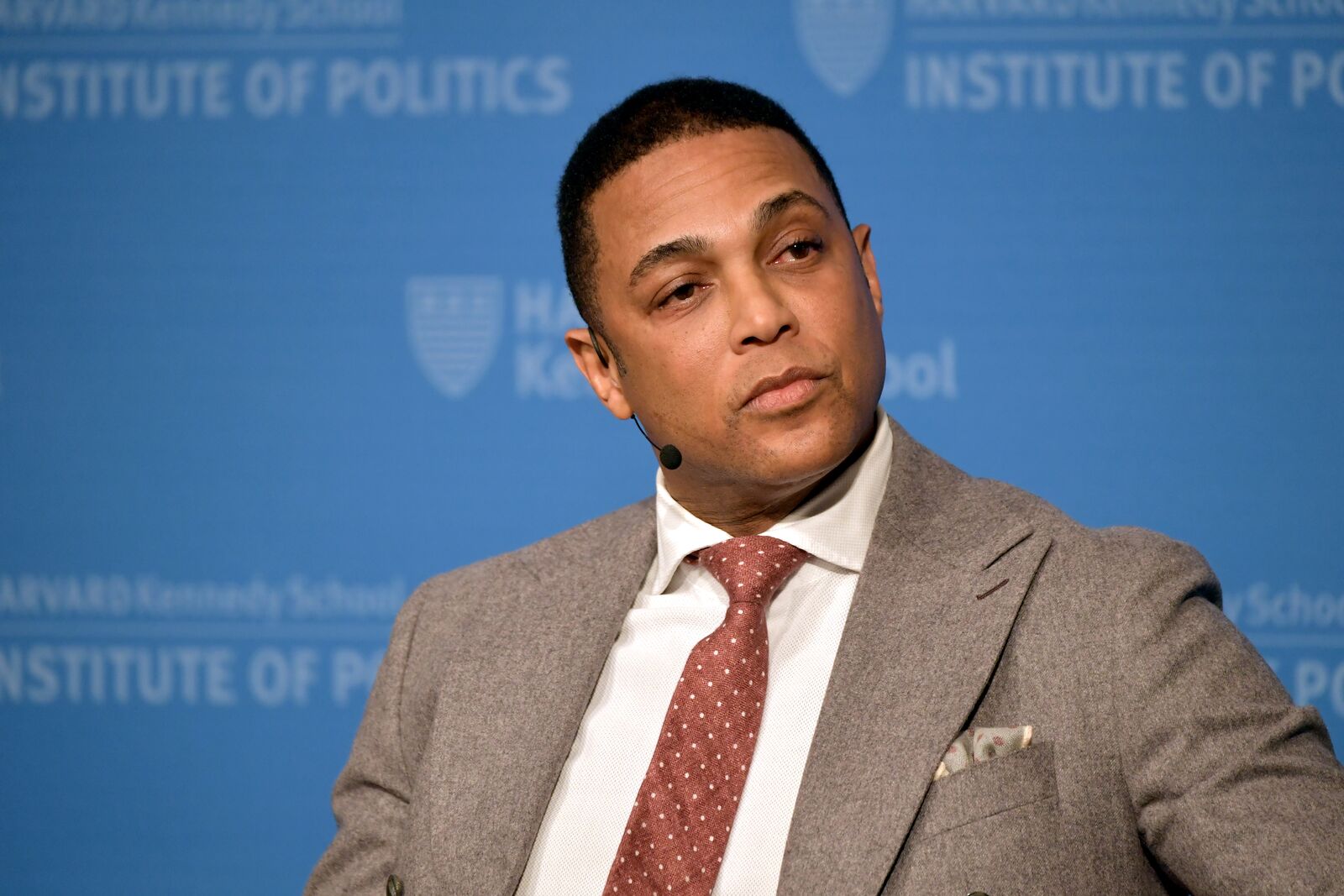 In the pictures Malone posted, Lemon was looking comfy in a vibrant loose-fitting red hoodie with the words "RED TABLE TALK" boldly written on it in white.
To complete the "loving life at home" look, Lemon had his glasses on while he diligently went about baking his cookies. It was clear to see that he loves cookie dough as many of the shots captured him licking the batter from his fingers.
As the pictures progressed, Malone's followers watched his fiancé transform the cookie dough into delicious looking cookies. They shared photos of the cookies fresh out of the oven and then all tucked away in several cookie jars.
The post warmed the hearts of Malone's followers as they hurried to the comments to laugh at Lemon's look while complimenting them on how great their cookies looked. 
Malone asked the CNN anchor to marry him in the most adorable way with the help of their rescued canines, Barkley and Boomer.
For fans who follow Lemon and Malone closely, they might have been surprised to see Lemon digging into cookie dough and making cookies. Last year, the CNN anchor somehow swore off junk food, but alas, it seems that he might have fallen off the wagon.
In 2019, Lemon revealed that he was cutting on sugar and junk food as he was getting older. This decision came months after he revealed that Malone proposed to him on Instagram. He wrote:
"He gave me a present on his birthday. How could I say no?"
Malone asked the CNN anchor to marry him in the most adorable way with the help of their rescued canines, Barkley and Boomer. The dogs unwittingly wore the big question on their dog tags. Fans went wild with adoration and the clever proposal. The pair could not get any cuter. 
They have been dating for a couple of years after they first met in New York. They reportedly started dating in the summer of 2016. The relationship became social media official in April 2017 when Malone first featured on Lemon's Instagram page.
Months later, Malone returned the gesture by posting Lemon on his Instagram, and just like that, it was a done deal! Since then, the love birds share tons of photos of each other on their social media.
The duo relocated earlier in the year when Lemon decided to be closer to the CNN office in Hudson Yards. He put up his classy Harlem apartment on the market for a cool $1.75 million. 
The real estate broker was none other than his fiancé, who works as a broker with Douglas Elliman. Fans would agree that the lovebirds are perfect for each other.