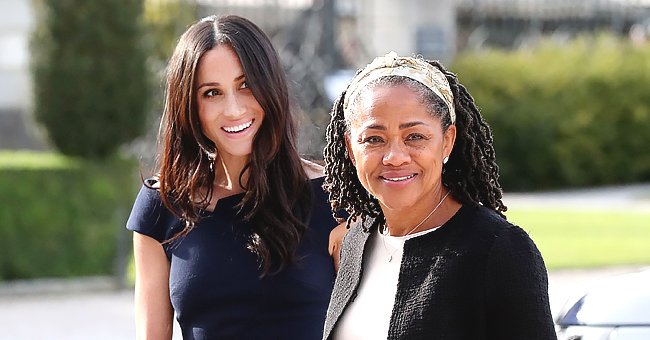 Getty Images
Us Weekly: Duchess Meghan's Mom Doria Helped Her Daughter Recover after Suffering Miscarriage
Meghan Markle is the proud mother of Archie, her 18-month-old son with Prince Harry. However, the Duchess of Sussex also recently suffered a miscarriage. Recently, sources revealed her support system through the ordeal.
Earlier this week, US Magazine confirmed that Meghan Markle's mother, Doria Ragland, has been staying with her and Prince Harry. Ragland is reportedly showing support for the couple following Markle's miscarriage, which recently hit reports.
Recently, Markle opened up about a miscarriage she suffered in July. In an opinion piece for the New York Times, the Duchess of Sussex confirmed that the miscarriage happened sometime in July.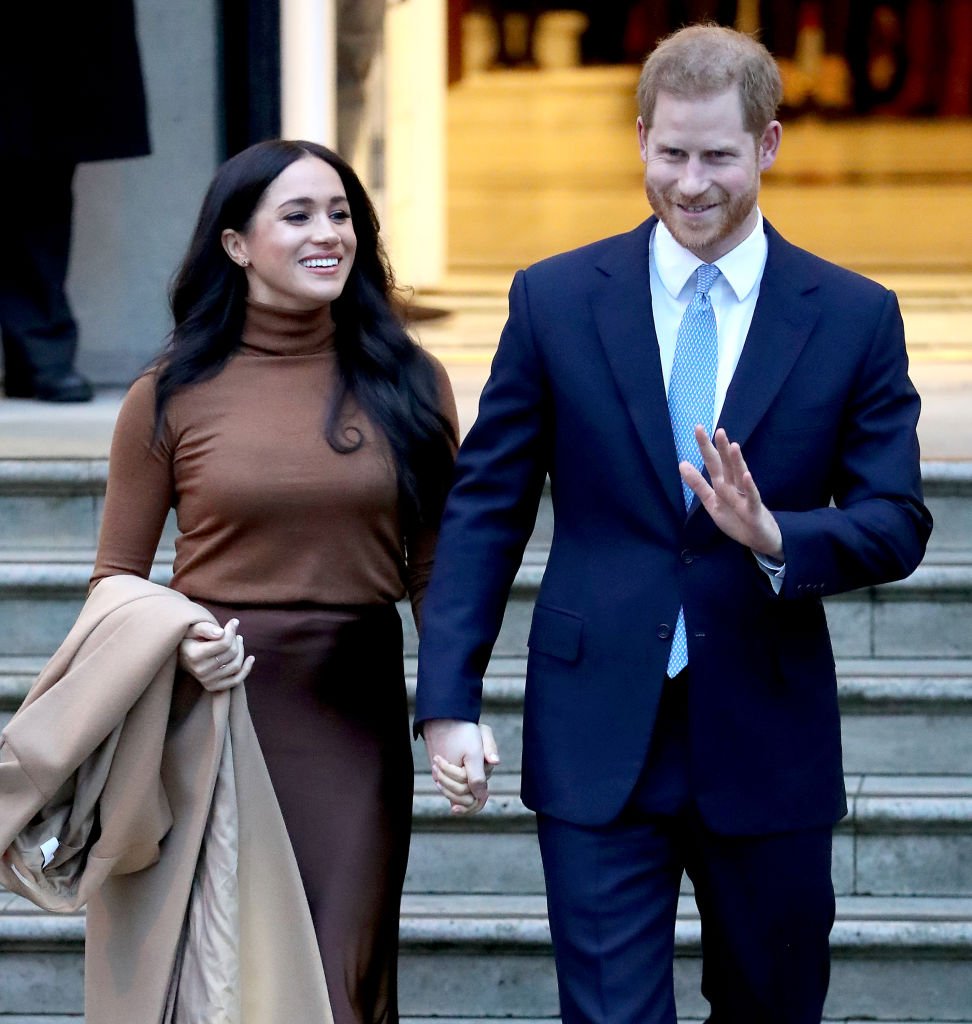 Prince Harry and Meghan Markle depart Canada House on January 07, 2020. | Photo: Getty Images
The Duchess explained that the incident had happened in their new home in Montecito, California. She felt a sharp pain in her stomach on what should have been an ordinary morning, and she knew that something was wrong.
In the wake of the revelation, many have shown support for the couple – including Markle's mom, Doria Ragland. As a source told US Magazine:
"She's guiding Harry and Meghan — helping them heal and come to terms with their painful loss. But for anyone who has suffered from a miscarriage, it's something you never fully get over."
The source explained that Markle and the Prince have also been in contact with the other members of the British Royal Family. In particular, Prince Charles, Harry's father, has been calling the couple regularly to support them through these trying times.
The miscarriage is especially prominent because Markle and the Prince never showed any outward sign of grief.
The news about Markle's miscarriage has already caused ripples across the celebrity world. Markle's article only came out, but it has already sent a flurry of discussions.
A source at Buckingham Palace confirmed that the Royal Family is with the couple in spirit, even though they are still across the pond. However, as the news medium explained, most Palace sources have remained mum about the matter.
Most have claimed that the issue is private and that they would rather not speak about it. The miscarriage is especially prominent because Markle and the Prince never showed any outward sign of grief.
The couple volunteered at a charity event for kids just one month later. Citing social media posts, People Magazine reported that the couple supported a drive-through program with Baby2Baby, a national nonprofit based out of Los Angeles as well.
Now that the cat is out of the bag, the couple seems ready to move on. News media reported last month that Markle and the Prince were excited to be spending Christmas with Ragland.
It is unclear whether they will have other family members over for the holidays. However, some Christmas cheer should do them some good.
Please fill in your e-mail so we can share with you our top stories!