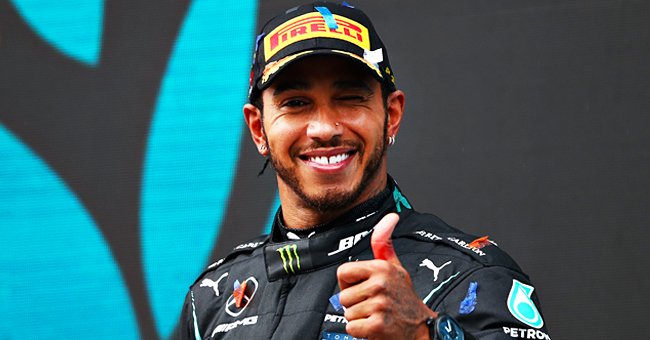 Getty Images
Learn about Formula 1's First Ever & Only Black Racer — Lewis Hamilton

Despite being the first and only Black racer in Formula 1's history, Lewis Hamilton has continued to make waves since joining the sport in 2007. Here are some facts about him.
Lewis Hamilton was born on January 7, 1985, in Stevenage, England. He began his driving career at the age of 8 and won the British Kart Championship at 10.
After enjoying a stellar career rise, he joined McLaren's F1 team in 2007 and finished second in the World Driver's Championship, a point behind the eventual winner, Kimi Raikkonen. He has since gone on to make history since then. Find out more facts about the infamous driver.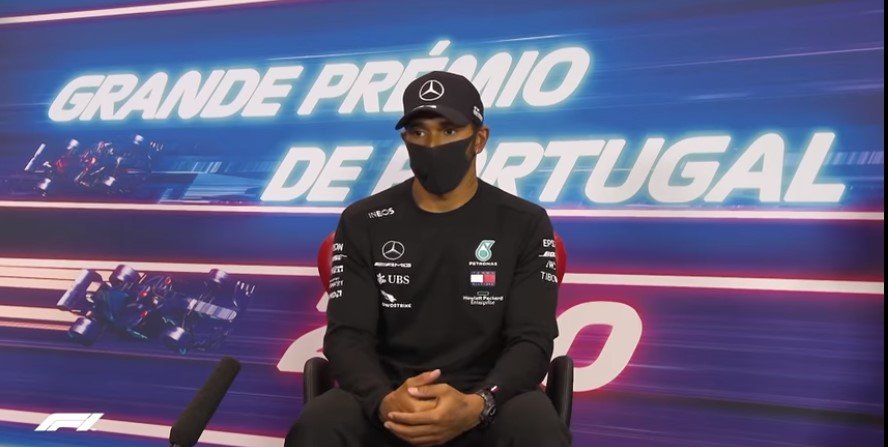 Lewis Hamilton discusses what it means to him to have achieved a record-breaking 92nd win in Formula 1 | Photo: Youtube/ FORMULA 1
HAMILTON'S MIXED HERITAGE
Hamilton is the son of a Black British father, Anthony Hamilton, and a white British mother, Carmen "Brenda" Larbalestier, and identifies himself as Black.
He is the first Black guy to ever race in F1's history. He revealed in an interview with BBC Sport's Andrew Benson, which is made available on his website, that he tried to ignore that fact when he started in the sport.
However, he began to understand the implications of his status as he got older. He now has children from different nationalities and cultures wanting to be F1 drivers like him as they believe the sport is open to everyone.
In that interview, Hamilton revealed that his immediate family is from the West Indies, precisely Trinidad and Grenada, while he also has relatives all over the Caribbean.
WOMEN IN HAMILTON'S LIFE
Throughout his career, Hamilton has been linked with several famous women, which is not surprising considering his status in the sporting world.
In 2018, he was linked to rapper Nicki Minaj after they attended the New York Fashion Week together that year and enjoyed a getaway in Dubai. The driver was also rumored to be dating model Sofia Richie in 2017.
Hamilton was also linked with singer Rita Ora after they were seen together multiple times. He and Rihanna have been friends for several years and seemed to take things to a higher level in 2015 after spending quality time in New York during the summer.
Hamilton dated singer Nicole Scherzinger from 2007 to 2015. The pair endured an on-off relationship before splitting. Hamilton has also dated former Grenada beauty queen Vivian Burkhardt and former Miss Finland, Lotta Hintsa.
He dated Jodie Ma, his childhood sweetheart, from 2003 to 2007. Before then, for six months in 2002, he dated Danielle Lloyd who went on to become Miss England.
A NON-EXISTENT LOVE LIFE
Despite the number of women he has been linked with, Hamilton remains a single man and once revealed in an interview that his love life was non-existent.
The F1 driver explained that his busy schedule and the fact that he is a workaholic means he does not have time for love.
He further said it is hard for someone like him to keep up a relationship, adding that he will not go into one until he stops racing and no longer has to be single-minded.
UK'S MOST INFLUENTIAL BLACK PERSON
Hamilton topped the Powerlist 2021 and was named as UK's most influential Black person. The Powerlist honors the most powerful individuals of African, African American, and African Caribbean heritage in the United Kingdom.
After coming out top in the list, Hamilton said he was proud of the acknowledgment, adding that he sees himself as part of a chain of people pushing for change.
HAMILTON EQUALS SCHUMACHER'S RECORD
Hamilton's naming as UK's most influential Black person came days after he won a record-equalling seventh World Championship on Sunday, November 15.
The 35-year-old's record-tying victory came at the Turkish Grand Prix and marked his 94th Grand Prix victory. Following his newest success, Hamilton said he has walked the sport alone and wishes to continually push for equality in F1 racing.
Hamilton explained that he did not have anybody in the sport that looked like him when he was younger, but hoped his victory would send a message to kids watching to see that their backgrounds mattered little in their strive to attain their big dreams.
Hamilton continues to be an exemplary sportsman and individual to many people and has already built a legacy that will be admired for years to come in F1 history.
No one can bet against him going on to win his eighth World Championship and take the record for himself. It is only a matter of time.
Please fill in your e-mail so we can share with you our top stories!