Teyana Taylor's Daughter Junie Melts Fans' Hearts as She Kisses Her Mom during Instagram Live
The "Wake Up Love" singer and mother-of-two Teyana Taylor was showered by love by her older daughter in a sweet moment that was caught on camera in the middle of a live-streamed conversation.
29-year-old actress, singer, and dancer Teyana Taylor is a working mother who recently welcomed her second daughter with her husband of six years, 30-year-old professional basketball player Iman Shumpert.
The two-month old named Rue Rose makes the couple's oldest daughter, 4-year-old daughter Iman Tayla Shumpert Jr., AKA Junie, a big sister, and she is very happy about it.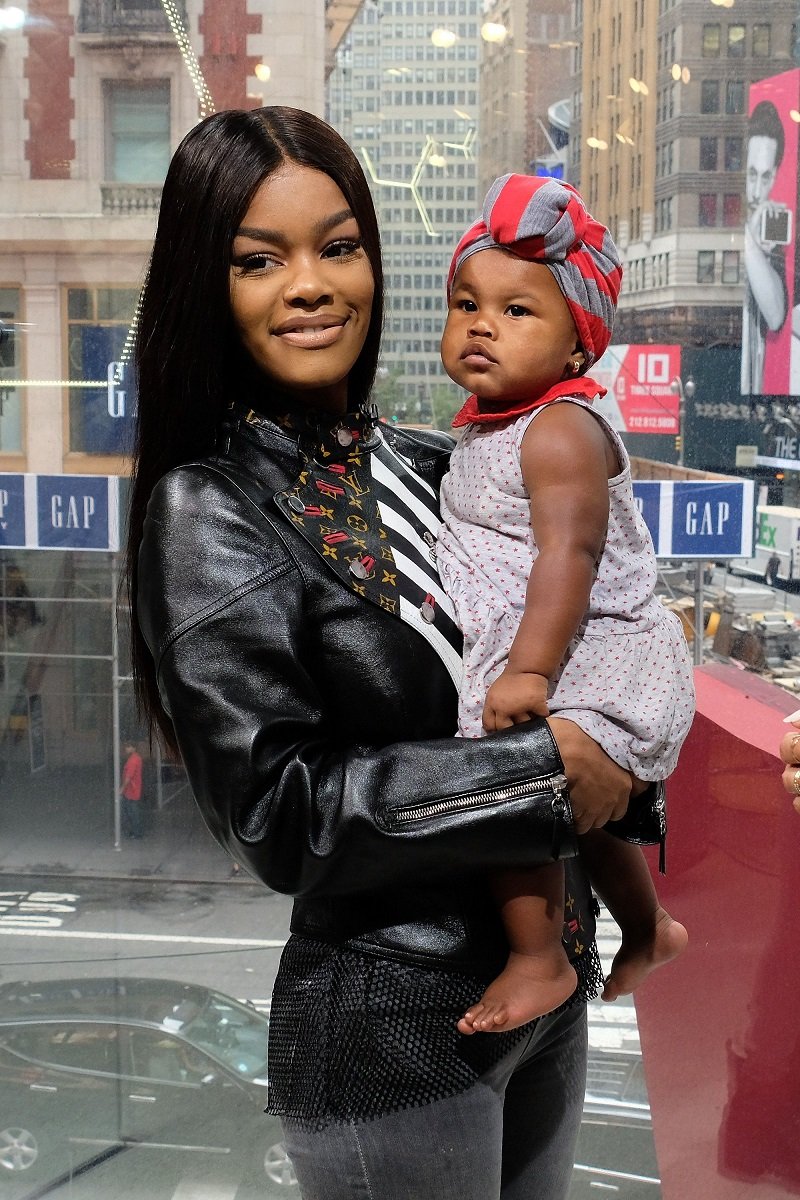 Junie's connection to her mother seems stronger than ever two months after Rue was born, and in a recent Instagram Live session, she couldn't resist planting a kiss on Taylor in the middle of the transmission.
The sweet, intimate moment between the mother and her toddler daughter was enough to melt the hearts of Taylor's many fans and followers who were delighted to see this side of the star.
User Katie Nakamura was among the netizens that felt touched by Junie's genuine gesture of affection toward her mother, and she took to her Stories to re-post a clip of the homely scene.
"I just saw this online and I'm in tears," Nakamura captioned the video, on which one can tell that Taylor totally welcomed the interruption by her adorable daughter, proving that she is a devoted mother on top of anything else.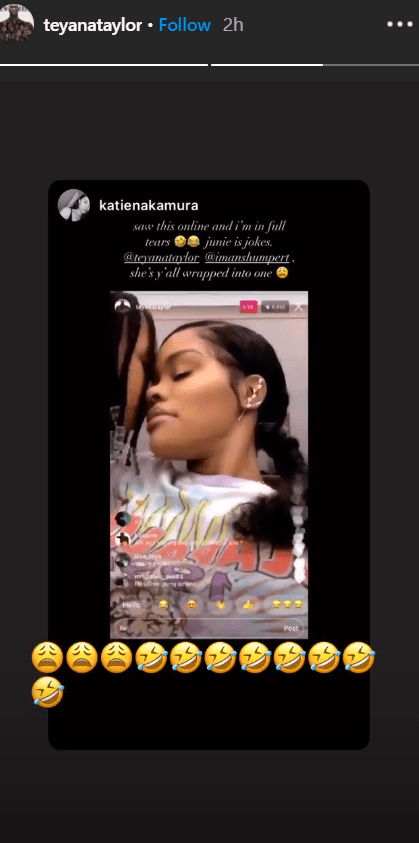 BALANCING WORK, MOTHERHOOD, AND SELF CARE
Taylor has proven that she can balance her different roles and duties as a working mother, and this is something that she is very open about, so much that her family life has somewhat permeated her work.
Back in 2016, when Junie was only eight months old, Taylor performed her unforgettable choreography for Kanye West's music video for the song "Fade," and her daughter and husband joined her at the video's epilogue.
In that final frame, Taylor, Iman, and Junie posed in the nude at the same gym where the rest of the video took place, except that it was then filled with white sheep.
In Taylor's own opinion, the impact that the video caused among women when it was released was greater due to the fact that she had given birth to her first daughter a few months ahead of the shooting.
Taylor felt proud of being an example for other recent mothers like herself. She was happy to embody her principle of "anything is possible!" if that encouraged other women to go above their own doubts and to focus on achieving.
"This video was to inspire women and to let them know that we are super women, each and every one of us. We hold these kids for nine months but we still have to work to provide for our families," Taylor told The Fader at the time.