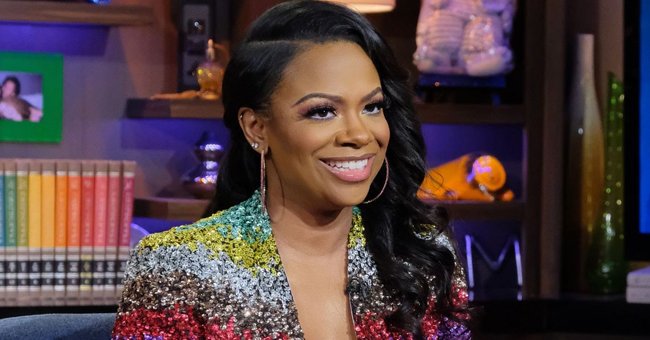 Getty Images
See Kandi Burruss' Husband & Baby's Serious Facial Expressions & Look-Alike Eyes in Sweet Photo

The little girl is the second daughter of the couple and came into the world via surrogacy, in November of last year.
Kandi Burruss, 44, is a television personality known for her participation in the reality show "Real Housewives Of Atlanta," and her husband is singer Todd Tucker, 47. The couple tied the knot in April 2014.
In November of last year, Burruss had her second baby with Tucker, a girl named Blaze. The couple earlier had their first child, a boy they named Ace Wells. What cannot be denied is that the father is totally in love with their little baby.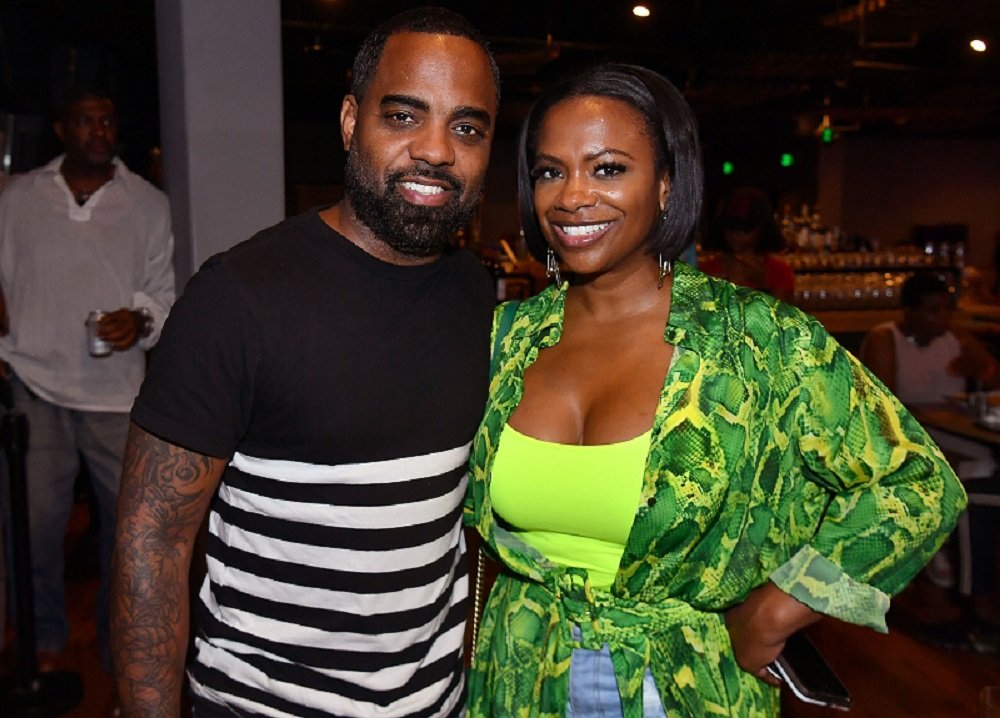 Todd Tucker and Kandi Burruss attending Majic 107.5 After Dark at City Winery in Atlanta, Georgia in September 2019. I Image: Getty Images.
In a recent photograph Tucker shared on his Instagram, he holds Blaze in his arms as they both look at the camera. They both had serious expressions and shared the same eyes. In the post, the father wrote:
"LadyTucker is not for the [expletive]! That's right @blazetucker"
MIXED FEELINGS
Burruss has been open about her decision to have her second baby via surrogacy. The couple's journey was documented in their reality show, "The Real Housewives of Atlanta" in 2019.
For the TV star, it was not an easy decision, as she wanted to carry her baby herself. However, the risks to her health, in addition to surgery for uterine fibrosis, led her to take this option. Despite the initial guilt, she was able to enjoy the blessing of having her daughter in her arms.
CONNECTING WITH THEIR BABY
Early in her pregnancy, Burruss had doubts about whether the same connection would form between her and her new baby as with her two older children. The doubts were made worse by the comments of some people online.
There were comments claiming she chose surrogacy for reasons of vanity, but after clarifying that it was for medical reasons, the comments reached the point of questioning her lack of ties with her daughter due to surrogacy.
HAPPY ENDING
Fortunately, after the birth of Blaze, Burruss felt an instant connection with her upon holding her in her arms. She realized that her fears and people's comments were unfounded because her love and connection with her daughter were as strong as with her two other children.
Burrus commented that it is sad that in the face of such a difficult situation for a couple and the vulnerability of sharing their difficulties in having babies, there are comments that, far from contributing, increase the mother's doubts and discomfort.
BIRTHDAY CELEBRATION
A year has passed since little Blaze's welcome into the world. Her parents and siblings have fallen at the feet of the little princess. To show their love and gratitude for this new member of the family, they celebrated her first birthday properly: lavishly and with a lot of glitter.
The images shared by the RHOA star to honor her daughter spoke volumes: a gorgeous black tulle ruffled dress, two spectacular "Breakfast at Tiffany's"-themed birthday cakes, and an adorable photo session. Clearly, Lady Blaze shone on her birthday and received everyone's love.
Please fill in your e-mail so we can share with you our top stories!