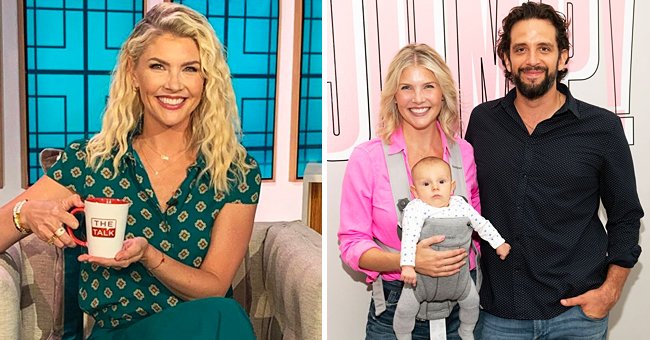 Getty Images / instagram.com/amandakloots
Amanda Kloots Reflects on Her 1st Thanksgiving without Late Husband Nick Cordero
Months after her husband, Broadway actor Nick Cordero passed away after battling COVID-19, Amanda Kloots shares how she and their son, Elvis, spent their first Thanksgiving without her husband.
This year's Thanksgiving was different for many people. For late actor Nick Cordero's wife, fitness trainer Amanda Kloots, this Thanksgiving symbolized her first Thanksgiving without her late husband around. She wrote on Instagram:
"It would be very easy to go into this Thanksgiving week counting my losses but I'm choosing to count my blessings. This guy is at the top of my list ?"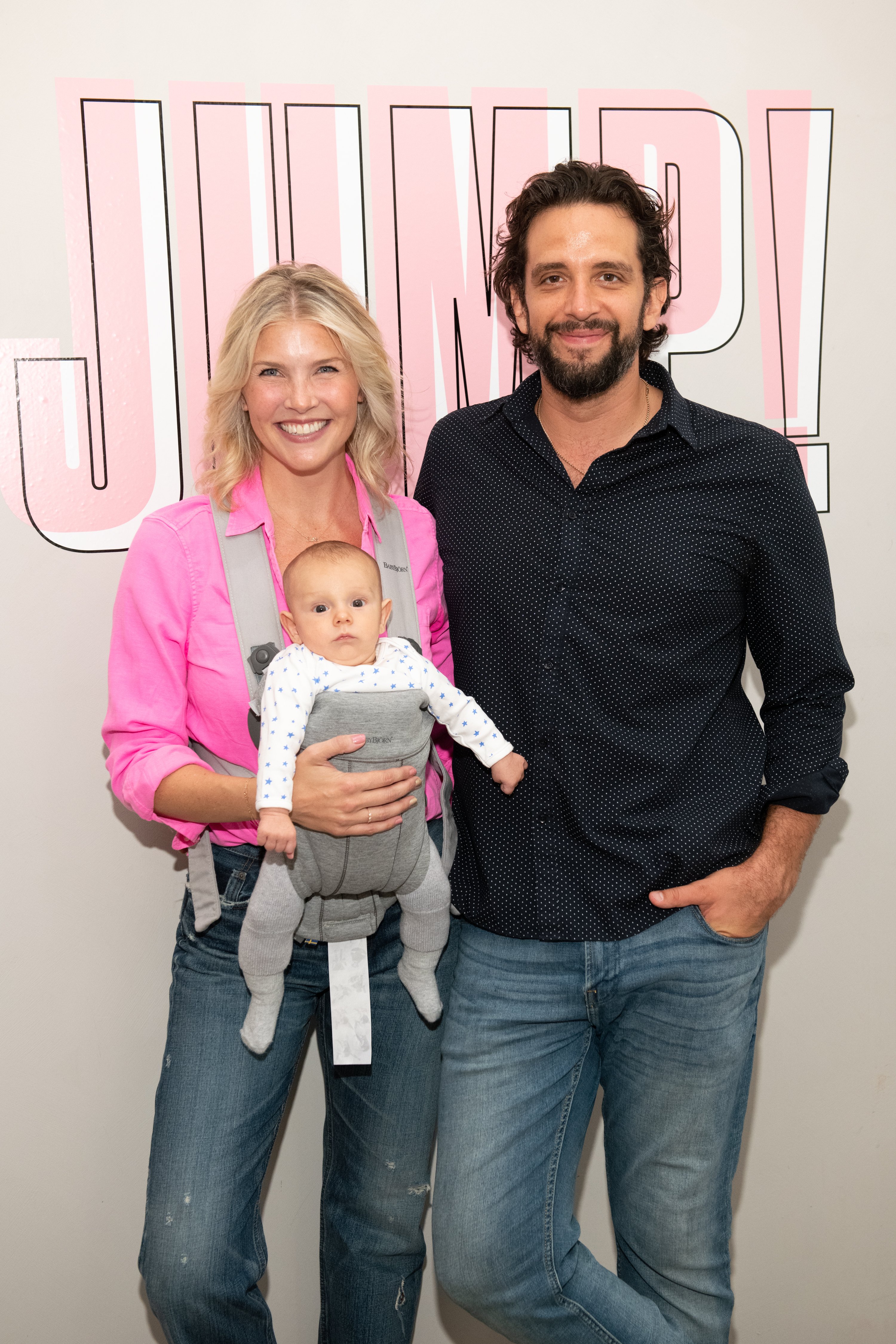 Amanda Kloots and Nick Cordero attend the Beyond Yoga x Amanda Kloots Collaboration Launch Event on August 27, 2019 | Photo: Getty Images
Kloots revealed that she rercently came across a passage that talks about how she should appreciate the little things that God gives her everyday. She would collect those little things one by one, and at the end of the day, she would find that she has a beautiful bouquet.
Her touching caption was accompanied by the most adorable photo of Kloots and Cordero's young son, Elvis. The adorable little boy was all dressed up in dark blue denim overalls over a white shirt.
His wispy blonde locks framed his face while his vibrant big cute eyes focused in the upward direction. The young boy was captured hanging on to green monkey bars as he stared off into space.
Elvis was too precious to look at, and Kloots' fans were touched by the little boy and her heartfelt words. Comments came flooding in as they praised her for being so strong and positive. Cordero would be proud.
The broadway actor's wife recently revealed that even after his death, she and Elvis still include him in their daily routine.
When Cordero was in medical care battling for his life, Kloots documented their journey as their fans, and social media followers gave their support and good wishes from all over.
The broadway actor's wife recently revealed that even after his death, she and Elvis still include him in their daily routine in the sweetest way. In an exclusive interview with PEOPLE, Kloots said:
"We say goodnight to Dad and give Nick a kiss."
Every day, she and Elvis honored Cordero by starting their mornings by playing some of his music. Every night, before they went to bed, they would look at pictures of him.
With Thanksgiving out of the way, Kloots and her little one is now looking forward to Christmas. Again, their first without Cordero. The fitness trainer revealed that they have, in fact, started preparing.
Early in November, she took to Instagram with a photo of her Christmas tree and explained in the caption that she hopes to make her home festive enough before she visits her family in Ohio for the holiday.
Being surrounded by family and warmth would be great for both mother and son, and as they make their way through the days, their memories of Cordero will keep them strong.
Please fill in your e-mail so we can share with you our top stories!