'Jumanji' Actor Dwayne Johnson Celebrates Macy's Balloon That Was Made to Look Just like Him
Dwayne Johnson is getting a new series done about his life story, and in a recent advert promoting the movie, a giant Macy balloon was made in his image, replicating one of his iconic styles.
There are many things Dwayne "The Rock" Johnson is known for, as he has the range when it comes to entertainment; from being a professional wrestler to a staunch bodybuilder and excellent actor. Recently, he expressed that:
"[..]after seeing my @nbcyoungrock FANNY PACK FLOAT in the #MacysThanksgivingParade, this might take the cake."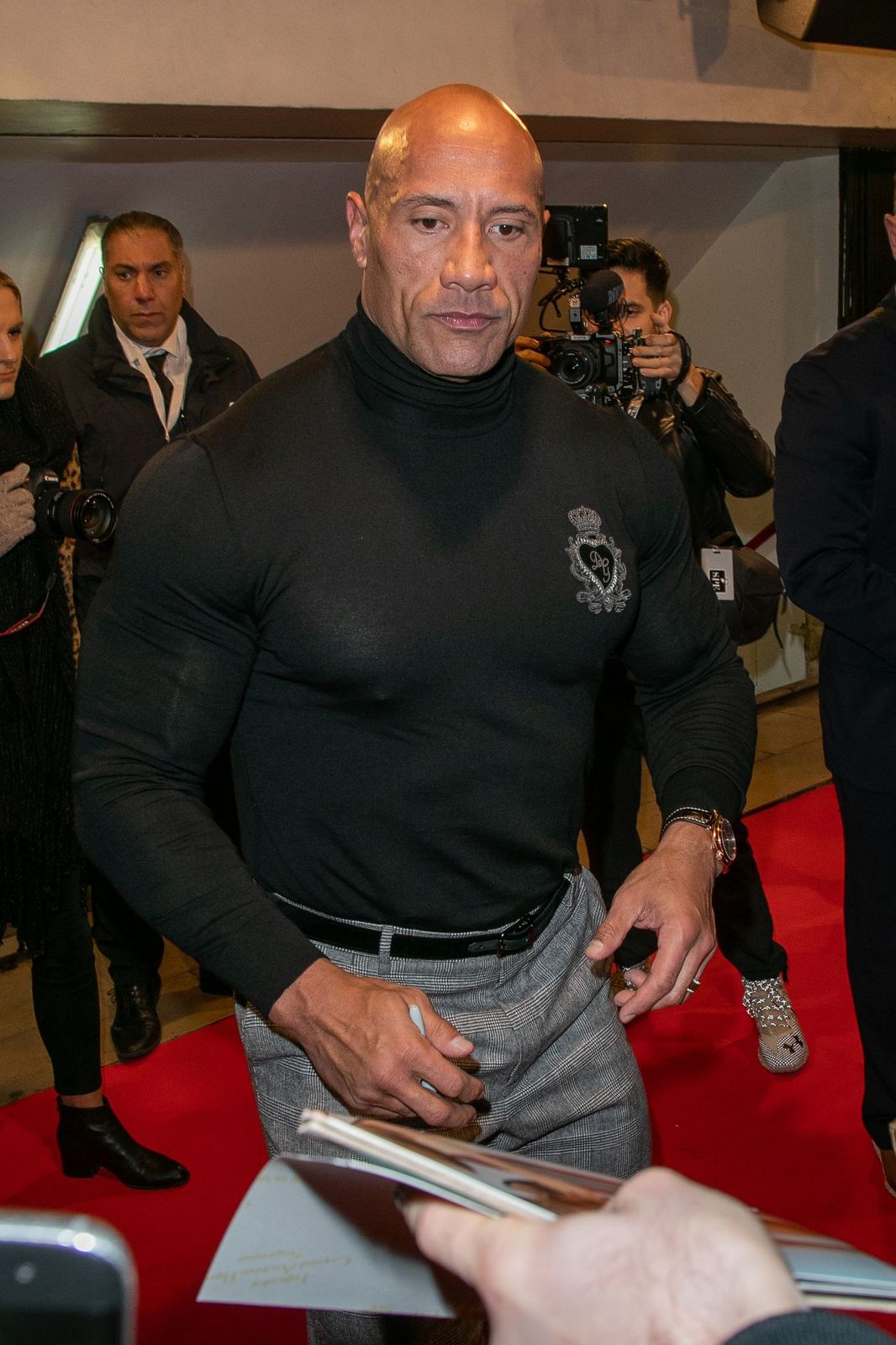 Johnson revealed this after an advertisement for a new series titled "Young Rock" was released, and a giant Macy balloon was made in his image. Speaking of the time in his life when he had dressed in that manner, Johnson said:
"This time in my life may represent when I had just $7bucks in my fanny pack[...]"
The giant balloon was a replica of one of Johnson's most iconic looks of the 1990s. The giant helium balloon had on a black turtleneck top, blue jeans, and a fanny pack.
It was detailed to the letter such that the silver chain and wristwatch were also featured. Speaking on the fashion style and look, the "Jumanji" actor joked that it was the stuff dreams were made of.
He could not wait for the world to see the masterpiece that was being created.
The comedy, "Young Rock," is set to follow the wildlife of Johnson through the years. It will feature three different actors portraying the football star turned pro wrestler, and actor, at different times in his life.
It will also shed light on the career of Johnson's father, Rocky Johnson, who died in January. It is also set to feature portrayals of major wrestling stars of the 1980s and 1990s, including the likes of The Junkyard Dog, The Iron Sheik, and Andre the Giant, among others.
Johnson had first shared photos from the set of the movie and expressed that he was excited at the way the series was developing. He added that he could not wait for the world to see the masterpiece that was being created about his life.
The series set to premiere on NBC on February 2021 will feature Adrian Grouix, playing ten-year-old Johnson. Bradley Constant will play him at age 15, and Ulit Latufeku of "Marco Polo" would play The Rock from the ages of 18 to 20.
In all, fans are excited about the new series, and many are enthusiastic about what the show would look like as they get to have a peek into Johnson's childhood.