Bekah Martinez Is a Doting Mother of Two — inside Personal Life of 'The Bachelor' Alum
TV personality Bekah Martinez, who rose to fame after being cast on season 22 of "The Bachelor," is a proud mother of two. Her parenting skills have been criticized a few times.
Most "Bachelor" contestants need a few weeks to stand out. However, Bekah Martinez attracted everybody's attention on the first episode as she became the first participant on the show to sport a pixie cut.
Apart from that, the fact that she initially refused to disclose her age, only to eventually reveal she was 22 at the time shocked everyone. The shock was mostly because she was one of the youngest contestants in the show's history.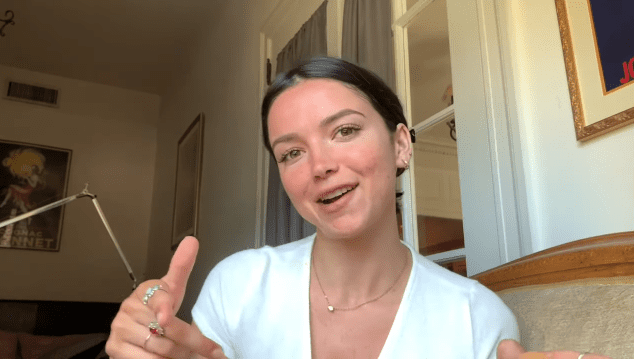 BEKAH MARTINEZ IN "THE BACHELOR"
Martinez, who worked as a nanny in Los Angeles, also made headlines for showing her armpit hair on social media. As weeks went by, Martinez became a fan-favorite but couldn't win over Arie Luyendyk's heart and ended in fifth place.
Shortly after leaving "The Bachelor," Bekah Martinez told Teen Vogue that being one of the contestants was "a lot more stressful" than she initially thought.
The TV personality admitted that she believed her time on the show would be like a vacation, but it felt more like a job, really. She explained that while there was "a lot of down time," there were also really long nights and sleep deprivation.
Back in July 2018, shortly after leaving "The Bachelor," Martinez posted a photo next to her boyfriend Grayston Leonard, shutting down speculation that she'd appear in "Bachelor in Paradise."
BEKAH MARTINEZ'S BOYFRIEND
In the pic, Martinez appeared hugging Leonard from behind while flashing her beautiful smile at the camera. Leonard was smiling, too, but looking away from the camera.
If there was any doubt remaining about her involvement with "Bachelor in Paradise," Martinez wrote in the caption, "My own private paradise."
In August 2019, Martinez made headlines again after telling her social media followers during an Instagram Q&A session that she had been saying she wanted to participate in the show for years before going to the casting.
Apart from that, Martinez used to tease her former boyfriends about wanting to join the cast of "The Bachelor" even though they were still dating. Probably, that was not the case with Leonard.
[Martinez] was criticized again for posting photos breastfeeding her then-17-month-old daughter.
Martinez admitted in an interview that, at first, she and Leonard took things slowly because she was not sure if she wanted to participate in "Bachelor in Paradise."
As time went by, she realized she didn't want to put herself in a position where she could "possibly jeopardize" her relationship with Leonard.
BEKAH MARTINEZ "UNEXPECTEDLY" PREGNANT
That was probably the best decision Martinez could have made at the time, especially if we consider that she got "unexpectedly pregnant" three months into their relationship. About it, she said:
"I couldn't think of a better person to be my partner or the father of my child, but dealing with the stress of an unplanned pregnancy with someone you barely know is ROUGH."
Bekah Martinez's baby girl, Ruth Ray De La Luz Leonard, was born in February 2019. A few months later, the TV personality attracted a lot of backlash after writing in an Instagram post that "sometimes having a baby sucks."
Although that sentence was part of a seemingly inoffensive caption, other moms called Martinez out and claimed that she should be "ashamed" of herself.
BEKAH MARTINEZ'S KIDS
The TV personality defended herself by claiming that she tried to say that "parenting is hard sometimes" and that it had nothing to do with being ungrateful for having a healthy child, as other netizens made it seem.
In June 2020, Martinez gave birth to her second child, Franklin James. Almost immediately after, she was criticized again for posting photos breastfeeding her then-17-month-old daughter.
People claimed that the toddler was too old for that and would end up with psychological problems. Martinez defended her decision by saying that there was no psychological damage about nursing through or past toddler years if the child voluntarily wants it.
At the moment, Grayston Leonard and Bekah Martinez are still together and taking good care of their kids, even if some netizens don't think the same.