Rodrigo Alves Was the Human Ken Doll and Came Out as Transgender — inside Jessica Alves' Story
TV personality Rodrigo Alves was popularly known as the "Human Ken Doll," thanks to her numerous plastic surgeries. However, she has since come out as a transgender woman.
Brazilian born TV personality Jessica Alves has undergone a fascinating transformation journey. Alves rose to fame due to her insatiable quest to achieve the perfect masculine look, which earned her the nickname the "Human Ken Doll."
Through the years, she has undergone numerous plastic surgeries, which have cost her a small fortune — to alter her physical appearance. However, Alves sensationally came out as a transgender woman earlier this year, revealing years of living in denial of her femininity.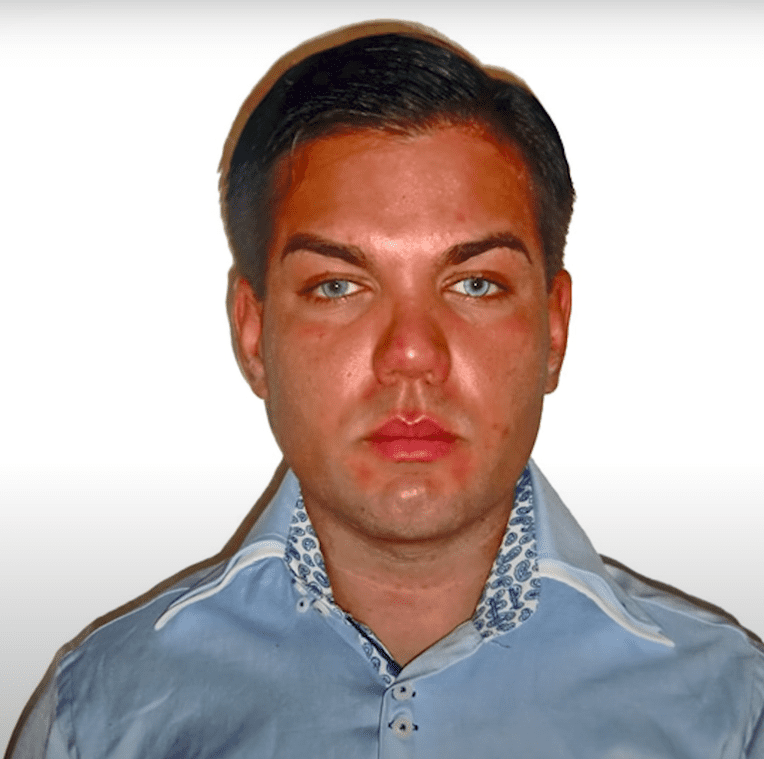 RODRIGO ALVES' EARLY YEARS
Alves was born on July 30, 1983, as Rodrigo Alves to a Brazilian mother and British father. Alves spent most of her childhood and teenage years in Brazil and later moved to London when she was 19.
There she bagged a degree in public relations and communication from the London School of Economics. Later, she worked as an air steward before bursting into fame as a TV personality.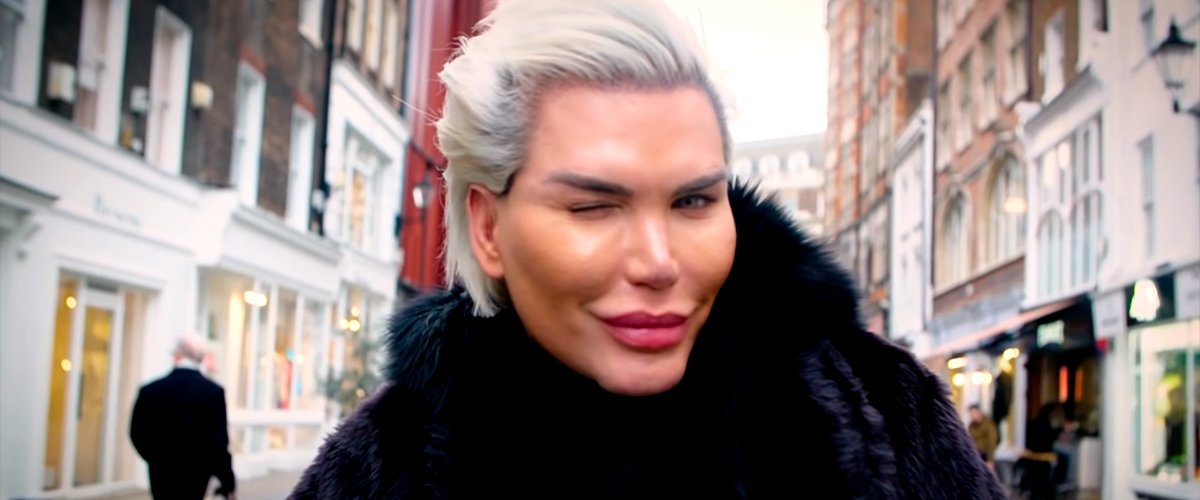 During her childhood, her grandfather bought her Barbie dolls and allowed her to dress anyhow she liked. It was from then that her obsession with achieving a doll-like look began.
During an appearance on "This Morning" in January, Alves revealed she had been secretly living as a woman for three months.
Her passion was also strongly fueled by the difficult childhood she had in Brazil. Alves revealed that she got bullied a lot for her physical appearance, which did not fit into the Brazilian standard of beauty.
To make things worse, Alves had a hormone dysfunction called gynecomastia that caused her to develop male breast tissue. At the age of 17, she had her first surgery to remove what she described as her "man boobs."
Armed with a "warchest" inherited from her grandparents, Alves went to battle to reinvent herself through a series of plastic surgeries soon after arriving in London. While speaking on why she sought to enhance her physical looks, Alves said:
"I just want to look beautiful and to be the best I can possibly be—mentally, spiritually, and intellectually—I just want to look like this way, and as a result, I've been nicknamed the Human Ken doll."
BECOMING THE HUMAN KEN DOLL
Rodrigo Alves' before and after pictures reveal a dramatic change in several of her bodily features over the years. The 37-year-old TV personality's first surgery was a nose job at the age of 19, and she has not looked back since.
Alves, who has had her Adam's apple and six-pack removed, revealed she still needed two to three surgeries to complete her transition.
She has gone on to do over a dozen nose jobs, which have resulted in her losing her sense of smell. Rodrigo Alves' botched nose jobs also left her with an infection that gave her breathing difficulties.
During a 2019 appearance on "This Morning," Alves candidly spoke to Holly Willoughby and Phillip Schofield about how she could eventually get corrective surgery for her nose in Iran.  
In 2013, Alves was diagnosed with body dysmorphia after surgery in Brazil to create muscular arms caused her to lose function in both arms for some time.
By 2018, Alves had undergone over 103 cosmetic procedures, 51 of which were plastic surgeries. Some of these procedures include liposuction, hair implants, several facelifts, and a total of twelve rhinoplasties.
That same year, Alves underwent another daring surgery to remove four of her ribs. Her initial request to take out six ribs was declined by doctors who deemed it too risky.
At the time, Alves playfully explained that removing her ribs was so she could button up her tight-fitting suits comfortably, without having to breathe. While speaking on her new body enhancement, Alves revealed her satisfaction. In her words:
"Yes, there is contentment in my soul, plastic surgery has changed my life. From water to wine."
COMING OUT AS TRANSGENDER
Over the years, Alves had always been very vocal about how happy she was with her looks, so it came as a shock to many when she came out as a transgender woman earlier in the year. 
During an appearance on "This Morning" in January, Alves revealed she had been secretly living as a woman for three months. She further explained how she nearly lost her life because she self-medicated as she tried to become a transgender woman in secret.
The famous plastic surgery junkie also admitted she regretted her previous surgeries, which cost her more than $500,000. However, she emphasized her determination to complete her transformation as a woman. She explained:
"'I don't have a shadow of a doubt about being a woman. I still have more plastic surgeries to do, I will have my breasts enlarged, voice surgery so I have a more female voice..." 
In July, the TV favorite officially introduced herself as Jessica Alves while making a guest appearance on "This Morning." During the show, Alves explained that she had spent over $50,000 on feminization surgeries and revealed her desire to have a baby.
Alves, who has had her Adam's apple and six-pack removed, revealed she still needed two to three surgeries to complete her transition, and then she would be done with plastic surgeries for good. 
Jessica Alves seems to be enjoying her new life as a transgender woman. However, her fans and loved ones hope that she can finally find peace in her truth and end her potentially harmful obsession with plastic surgery.
ⓘ The information in this article is not intended or implied to be a substitute for professional medical advice, diagnosis or treatment. All content, including text, and images contained on, or available through this NEWS.AMOMAMA.COM is for general information purposes only. NEWS.AMOMAMA.COM does not take responsibility for any action taken as a result of reading this article. Before undertaking any course of treatment please consult with your healthcare provider.