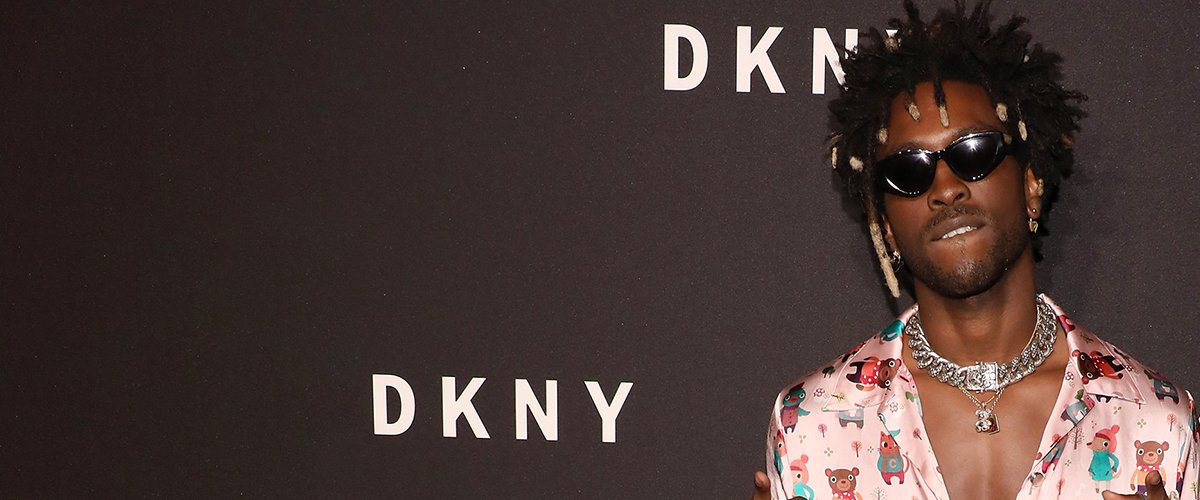 Getty Images
SAINt JHN's Thorny Rise to Fame — from Living in Guyana to Beyoncé Turning down 'Roses'

Rapper SAINt JHN had his breakthrough into the charts and the biggest international hit of the year with a song that was originally rejected by Beyoncé.
Rapper Carlos St. John Phillips, best known to his millions of fans as SAINt JHN, has had the biggest hit of the year with a song that was originally rejected by Beyoncé, "Roses"
SAINt JHN decided to record it himself, rapping out the lyrics he once dreamed would be sung by the "Lemonade" singer, and it has brought the Guyana boy who dreamed of making music to the attention of the world.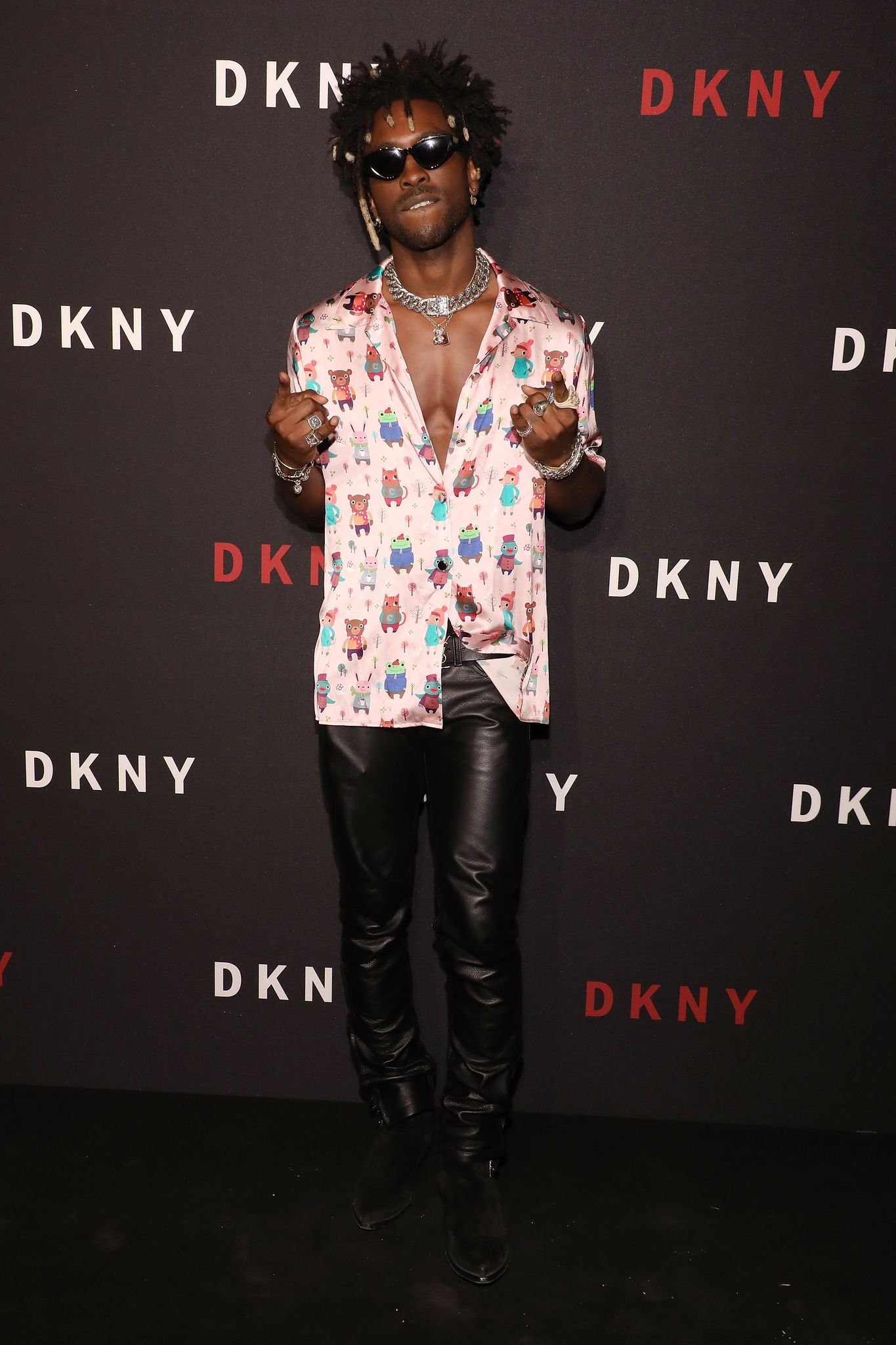 Saint Jhn at DKNY 30th anniversary party in September 2019 in New York City | Source: Getty Images
ON TOP OF THE WORLD
With his hit song charting at #1 around the world, it looks like SAINt JHN's rise to fame was meteoric and easy, but that is far from the truth. It took Guyanese-American Carlos St. John decades of hard grind to get to where he is, and it started in Brooklyn when he was just 11.
At that time SAINt JHN's older brother was a rapper, and his street performances so impressed him that he decided he wanted to follow in his footsteps.
The contact with Beyoncé opened the door to their collaboration on her song "Brown Skin Girl," from her hit 2019 album "The Lion King: The Gift."
FIRST STEPS
In 2010 SAINt JHN was crashing on a friend's couch in Harlem while he saved up the money to record his first projects in a studio — which cost at that time $25-30 hour.
To promote his work, he created a fake firm, Taylor Foor PR. The idea that he was being promoted and not just walking in off the streets got SAINt JHN's work listening time, and he started garnering recognition. He said:
"Taylor Foor sounded college-educated and gender-ambiguous. It sounded like someone you should respond to. And it worked."
SONGWRITER
In 2011 SAINt JHN wrote a chorus and rapped a guest verse on a song called "Hurricanes and Tornadoes." The song and especially SAINt JHN's segment caught the attention of Zach Katz, BMG US President, and head of Repertoire and Marketing. SAINt JHN recounted:
"He says to me, 'Do you want to rap, or do you want to make a million dollars?' That changed everything for me."
Inspired by Katz's belief in his songwriting abilities, SAINt JHN poured all his resources into recording new material and tried to write songs for Rihanna. Since he didn't seem to be making headway in California, SAINt JHN moved back to New York. He said:
"They tell you that one song will change your life in songwriting, and we believed it at the time. They give you that carrot on a stick. We were just trying to get there."
LOOKING FOR THE HIT
And try he did. Over the next five years, SAINt JHN co-wrote Hoodie Allen's 2012 breakout hit, "No Interruption"; worked on several songs on Kiesza's debut record in 2014, "Hideaway."
SAINt JHN worked with Usher on the writing and production of the song "Crash" from the singer's 2016 "Hard II Love" album, but that breakout hit was still out of reach.
REJECTION
Even though he had steady work, SAINt JHN was still hearing a lot of rejections. Many singers told him that his work was too personal, too specific to be sung by other artists. He said:
"I tried to be as generic as I possibly could and take my perspective away, but I just couldn't. (...) I didn't realize that meant that I had my own identity."
In 2015, a glimmer of light hinted at the success to come. Beyoncé was looking for new material and SAINt JHN presented her with "Roses," which he thought was a guaranteed hit.
But the contact with Beyoncé opened the door to their collaboration on her song "Brown Skin Girl," from her hit 2019 album "The Lion King: The Gift." SAINt JHN shared writing credits with Beyoncé, Nigerian singer Wizkid and Blue Ivy Carter.
THE HIT
But SAINt JHN didn't give up on "Roses." He included the song in his 2018 debut album, "Collection One," and the song started gaining traction in Europe. The song was suddenly #1 in the UK, Australia, New Zealand, The Netherlands, and Canada to name but a few.
"Roses" might have gone unnoticed Stateside, but it was burning up the charts around the world, going gold, platinum, and diamond in country after country.
BILLBOARD HIT
A "Roses" remix was picked up on TikTok and used as backing music in over 3 million videos, including the platform's biggest influencer, Charli D'Amelio. The song was out there, and it wasn't long before "Roses" was climbing the Hot 100 chart. SAINt JHN revealed:
"You're going to see a lot more hits. Big, great, incredible songs that change culture. Everything I do is going to be a subsequent to that."
He's made it, he got his first hit, but from now on SAINt JHN is going to be singing his own songs, and speaking his truths, changing the world — just like he used to dream back in the day, watching his big brother rap in a street corner in Brooklyn.
Please fill in your e-mail so we can share with you our top stories!