Sharon Osbourne Shares Loving Photo of Husband Ozzy Amid His Battle with Parkinson's
Sharon Osbourne, wife of legendary rockstar Ozzy Osbourne blessed fans with a heartwarming couple picture taken in honor of her husband's GQ Lifetime achievement award.
Sharon and Ozzy Osbourne are known for their iconic relationship which has lasted over a decade despite their differences. The rockstar recently won GQ magazine's Lifetime achievement award and his wife showed her support on social media.
On November 27, Sharon shared a sweet picture on Twitter that captured her posing alongside her husband. The photo was taken for British GQ and it showed the mother-of-three dressed casually in a white shirt, jeans, and a black hat.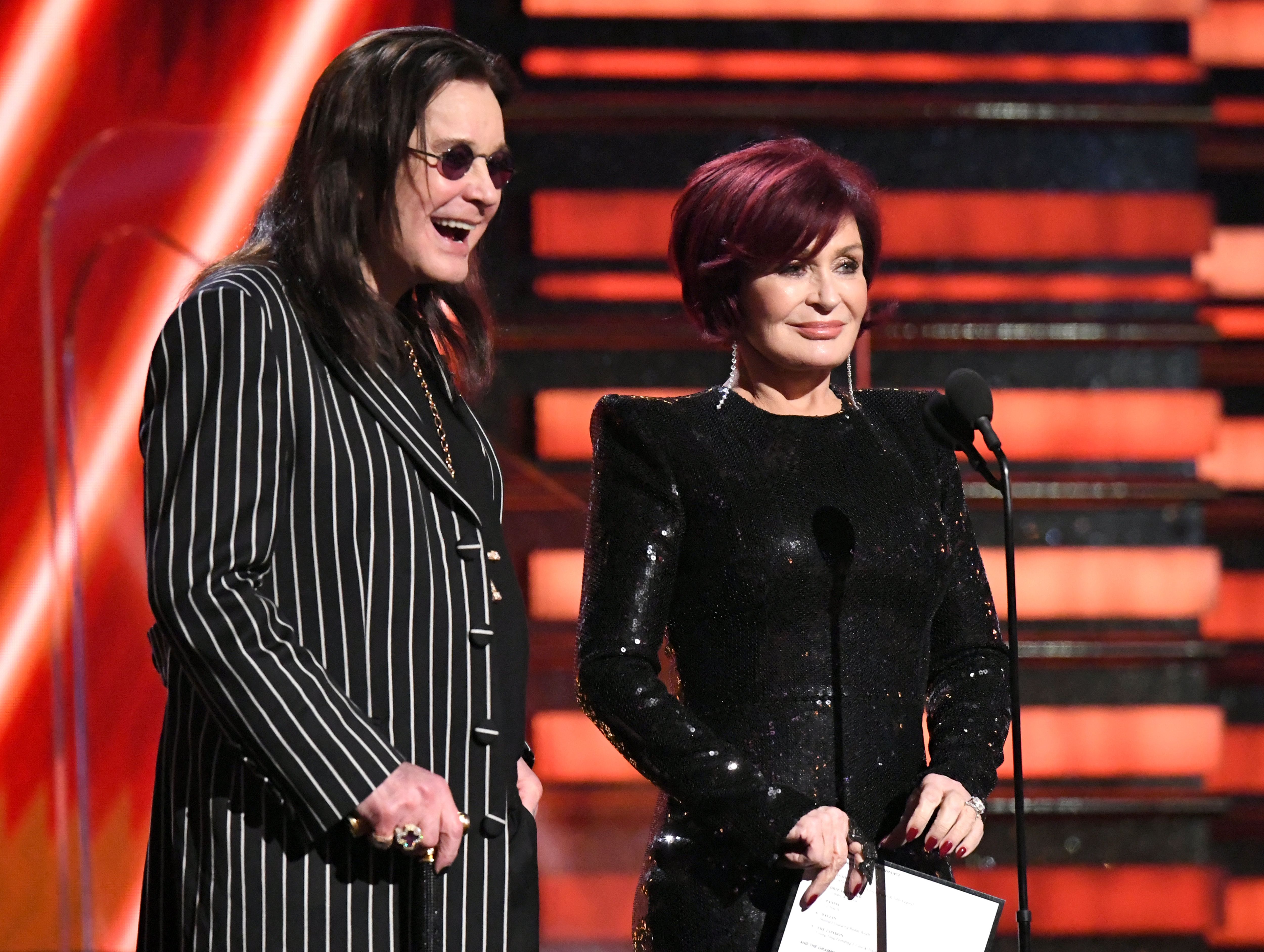 She was photographed kissing her husband on the cheek while Ozzy was seen in an all-black ensemble paired with a red scarf designed with a black and white insignia.
The father-of-six was initially diagnosed with the disease in February 2019
His black hair had shades of grey while his eyelids were covered with dark eyeshadow. The couple wore various gold accessories with Sharon's consisting of rings, bracelets, and a watch while Ozzy wore several cross necklaces.
The post was captioned with a red heart emoji and a link to the rockstar's GQ interview. This sweet post came months after the Black Sabbath frontman revealed he was suffering from Parkinson's disease in January.
❤️ https://t.co/QhCQ1tDzDA pic.twitter.com/m1aDW2GWMK

— Sharon Osbourne (@MrsSOsbourne) November 27, 2020
The father-of-six was initially diagnosed with the disease in February 2019. Back in August, the 71-year-old was spotted in L.A. waiting in the passenger seat of the car while his wife was shopping.
This marked Osbourne's first public appearance since his condition became public and the rock legend looked unrecognizable with his grey hair.
That same month, the icon's son, Jack Osbourne uploaded a rare family picture on Instagram which captured the 35-year-old alongside his girlfriend Aree Gearhart, his parents, and the three kids he shares with his ex-wife Lisa Stelley.
The father-of-three explained to fans that his father's grey hair wasn't dyed to its signature black color because it wasn't ideal for patients with Parkinson's disease to dye their hair during the ongoing pandemic.
Earlier in August, the Osbournes disclosed to sources that their upcoming biopic will focus on their relationship during the period of Ozzy's departure from Black Sabbath.
Sharon also assured sources that their movie will be more realistic than "Bohemian Rhapsody." The mother-of-three stated that the film will show their authentic lives without changing the timeline or story.
"The Talk" co-host indicated that the movie would be R-rated and strictly made for adults and not kids, as it wouldn't be "squeaky, shiny clean."