'Counting on' Stars Joseph & Kendra Duggar Reveal Gender of Their 3rd Baby
Joseph and Kendra Duggar shared the tie-breaking gender of their third child, and the "Counting On" stars couldn't be happier with the latest surprise in their life.
With their family expanding to five in February next year, Kendra and Joseph Duggar are over the moon with the gender reveal of their third child. The reality stars first shared news of the pregnancy in August, and at least they know now what colors to bring into the nursery.
Expanding on their dream, the Duggars wanted to start a family ever since they got married in September 2017, and it's already down to gender tie-breakers for the young family.
BUILDING THEIR DREAM
The reality star couple tied the knot in Siloam Springs, Arkansas, at the First Baptist Church, and their dreams started falling into place soon after. Following their wedding, Joseph gushed about married life and the future they wanted as he said:
"It's something that I've always dreamed of to have a wife and to raise a family in a way that honors the lord. We are very excited to see what God has in the future for us."
THE FUTURE SO FAR
Three months after tying the knot, Joseph and Kendra announced their first pregnancy. In June 2018, the couple welcomed their son Garrett, who gained a sister named Addison a year later.
Excited about the birth of their third child in early 2021, the reality star couple is savoring life's precious moments and the unpredictability that goes along with it, as they recently told PEOPLE:
"Life is full of surprises and we're thrilled that it is a sweet baby that surprises us this time!" 
THE REVEAL
The latest surprise baby no. 3 had in store for the Duggars, left them jumping for joy. Taking to social media, the reality star couple shared that they are expecting a girl, swinging the tiebreaker in favor of the fairer sexed Duggars.
Waited until she was fifteen weeks along before sharing the news publically.
Speaking to E! News about the gender reveal, they can't wait to finish getting ready for their daughter's arrival - whose nursery will be loaded with all things pink.
ANOTHER NEW FAMILY ADDITION
In almost tandem related baby Duggar news, Jeremy Vuolo and Jinger Duggar just welcomed their second daughter, Evangeline Jo Vuolo, to the world late in November.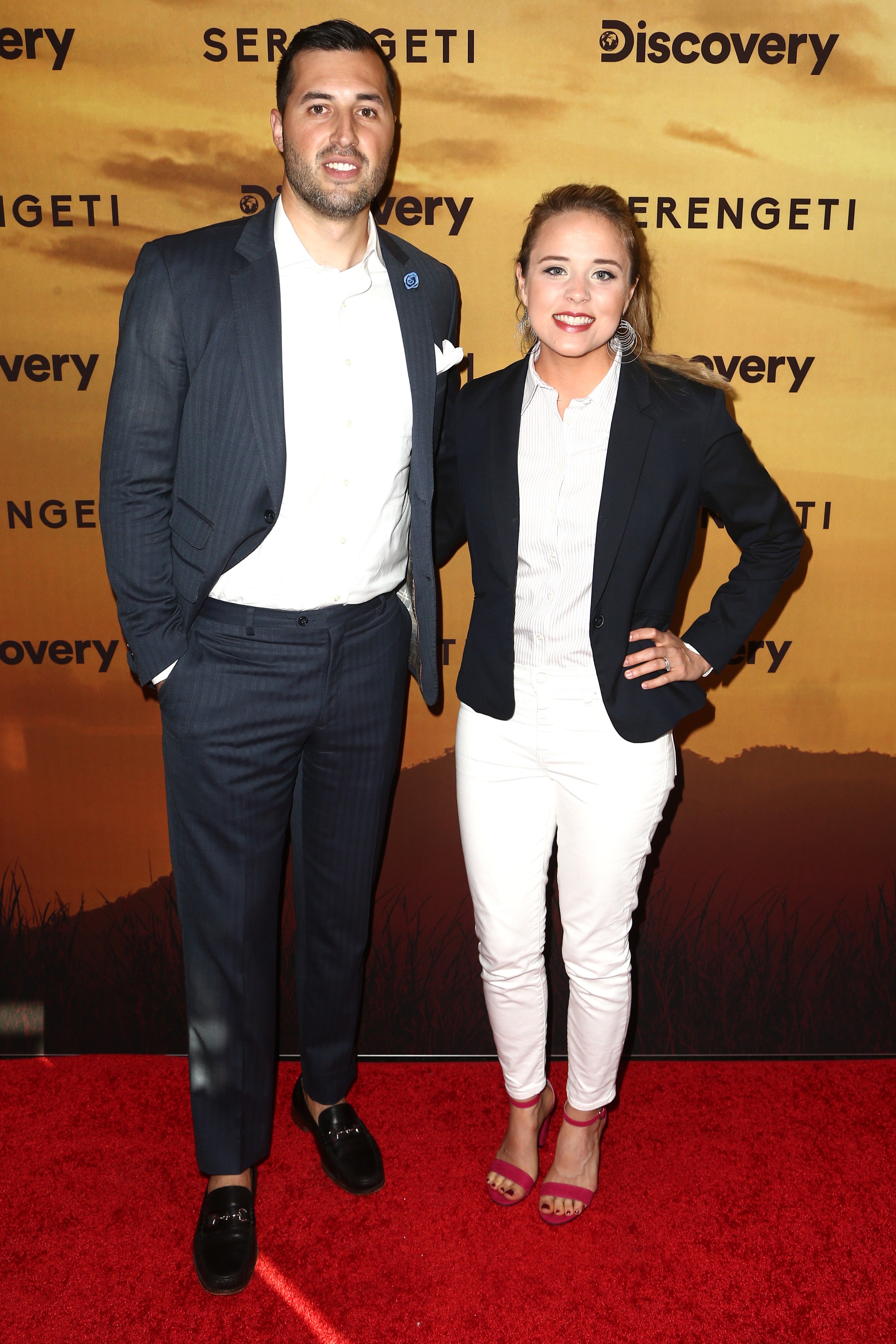 The couple previously suffered a pregnancy loss, and Jinger waited until she was fifteen weeks along before sharing the news publically. Their daughter's name translates into "good news," and is also a nod to dad Jeremy's middle name, Joseph.