Room Tour of Chip and Joanna Gaines' Farmhouse — from the Porch to Children's Rooms
Most famous for their outstanding remodeling jobs on HGTV's "Fixer Upper," Chip Gaines and Joanna Gaines' gorgeous farmhouse is the real masterpiece for the beloved couple.
Chip and Joanna spent about a year working on the house before they could even move into it. In her blog, Joanna once unveiled before and after photos that detail the changes she has made to the family's farmhouse.
According to Country Living, the family's 1,700-square-foot Victorian property sits on 40 acres in Crawford, Texas, a Waco suburb. Here's a look at some of Chip and Joanna's best restoration projects on their own home.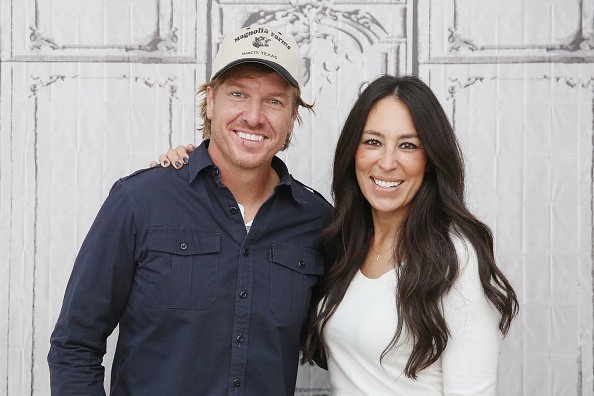 THE PORCH
The Gaines family has a porch in their beautiful home, which is the perfect example of how it should look like. Joanna once shared a photo of herself sitting in the rocking chair, holding her youngest child.
LIVING ROOM
The beloved family has an impressive collection of reclaimed wood furniture in their wonderful living room. There are also unique custom designs. It is a perfect place for the family to spend time together.
THE KITCHEN
The kitchen is full of farmhouse accents. Joanna once shared that their kitchen is the heart of the home for her. The painted wooden ceiling works well with the white tiling.
DINING ROOM
Their dining room is connected with the kitchen, which keeps the family members as close as possible. When it comes to entertaining their guests, they will never feel separated from them as well.
BOYS' BEDROOM
The couple has three sons together, Drake, Duke, and Crew. These charming boys have the ideal bedroom for playing. When baby Crew grows up, there is also plenty of space for him.
GIRLS' BEDROOM
This adorable bedroom is perfect for Chip and Joanna's two daughters, Ella Rose and Emmie Kay, especially if they always dreamt of living like a princess, just like any other young girl.
MASTER BEDROOM
The master bedroom is the only room in the original farmhouse to have been added, Joanna shared in her blog. "While the room served its purpose in helping us rest and unwind," she explained, "I was wanting to add some more color and depth to space."
Meanwhile, over the years, Chip and Joanna have created an empire for themselves, according to Insider. The couple created the wildly successful show, "Fixer Upper." During the five seasons of the show, they have helped several families renovate their homes.
Chip and Joanna exchanged their wedding vows in 2003 at the historic Earle-Harrison House in Waco, two years after their first meeting. The twosome has been inseparable ever since.