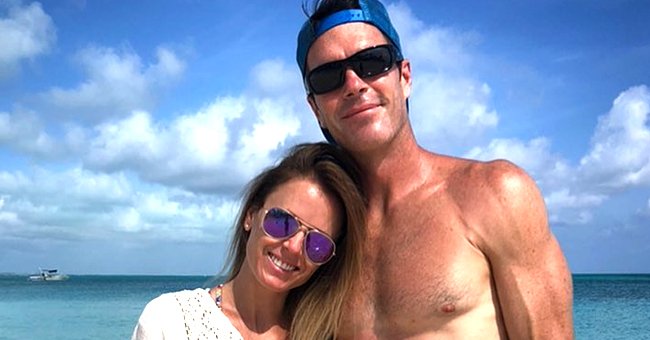 Instagram/tristasutter
Former Bachelorette Trista Sutter Reveals Husband Has Been Battling Mystery Illness for Months

Former "Bachelorette" Trista Sutter shared her hopes for a resolution, revealing that her husband, Ryan Sutter started battling a mysterious illness for the last couple of months.
Even though Trista and Ryan Sutter are staying positive, they are fighting a battle behind closed doors. Trista decided to share their journey with her followers, despite her own fight to remain grateful for what they have - having written a book about it.
The couple's history is a rather romantic one that dates back to 2003. They are now again facing a health scare and are desperate to find a diagnosis following months of unsuccessful tests and doctor visits.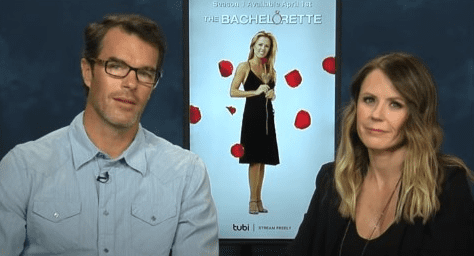 Ryan and Trista Sutter talk about their romance during an interview on March 29, 2019. | Source: YouTube/Daily Blast Live.
A DREAM COME TRUE
Trista competed on the very first season of "The Bachelor," but after she failed to find love on that show, she became the first "Bachelorette" in 2003, with Ryan as one of the competing suitors.
When he proposed to Trista on her season's finale, a dream she had since childhood came true. Trista had already fallen in love with Ryan by then, as she reportedly said ahead of the big moment:
"Today is a day I have dreamt about my entire life, since I was a little girl, I had visions of a man I could see a future with, but someone whose face was always blurred until now."
TRISTA'S FORMER HEALTH SCARE
In the 20 years since their wedding on December 6, 2003, in Santa Monica, California, the couple worked through another health scare as well. One that led to a change in Trista's perspective on life.
In June 2017, while in Croatia during a European trip, Trista suffered a seizure, which she later saw as a blessing in disguise. The seizure made the reality star realize that she should apply the same state of awareness to her everyday life she uses to find joy through her camera lens.
FACING ANOTHER ILLNESS
However, the Sutters would give anything to find out what illness lurks behind Ryan's symptoms. For months the couple tried to get a diagnosis but only managed to rule out lymphoma since his symptoms lined up with the diagnosis.
"We've been struggling for months. Struggling to get answers. And this week, we got an answer that would normally be the best answer of all good answers. We found out that Ryan doesn't have cancer. A HUGE relief," Trista shared.
Despite the good news, they still have no idea what plagues Ryan. Fighting for a diagnosis instead of a cure takes a toll on them emotionally, but even so, they will keep going until they have answers.
NO CATCHUP, THANKS
In the meantime, Ryan Sutter will definitely not keep busy by rewatching the season of "The Bachelorette" wherein he stole Trista's heart, and for an understandable reason.
Even almost two decades later, Ryan doesn't like seeing Trista kissing other guys, even if it was before they fell in love. And he is not a fan of watching himself on television either.
Please fill in your e-mail so we can share with you our top stories!