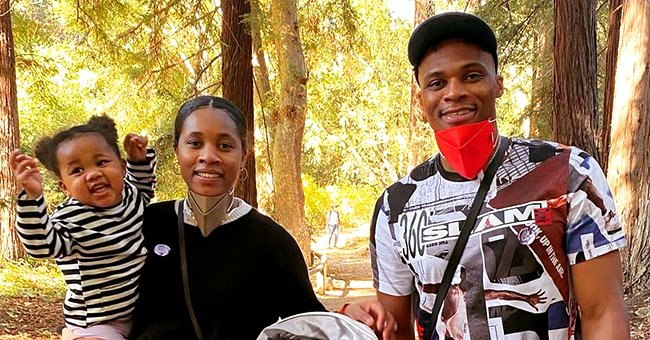 Instagram/ninawestbrook
Check Out NBA Star Russell Westbrook's Wife Nina's Sweet Photo of Their Kids in the Woods
Nina Westbrook posts a photo series of her husband and their three children in the woods, looking cozy and outdoorsy in casual clothing.
Nina Westbrook captioned a photo series "my heart" with a black heart emoji on Instagram. The photos featured an image of herself, her husband Russell Westbrook, and their three children in the woods.
Westbrook shared 4 photos on Instagram of the family on a walk in the woods. The family looked comfortable, cozy, and adorable in their leisure outfits, with the twins matching!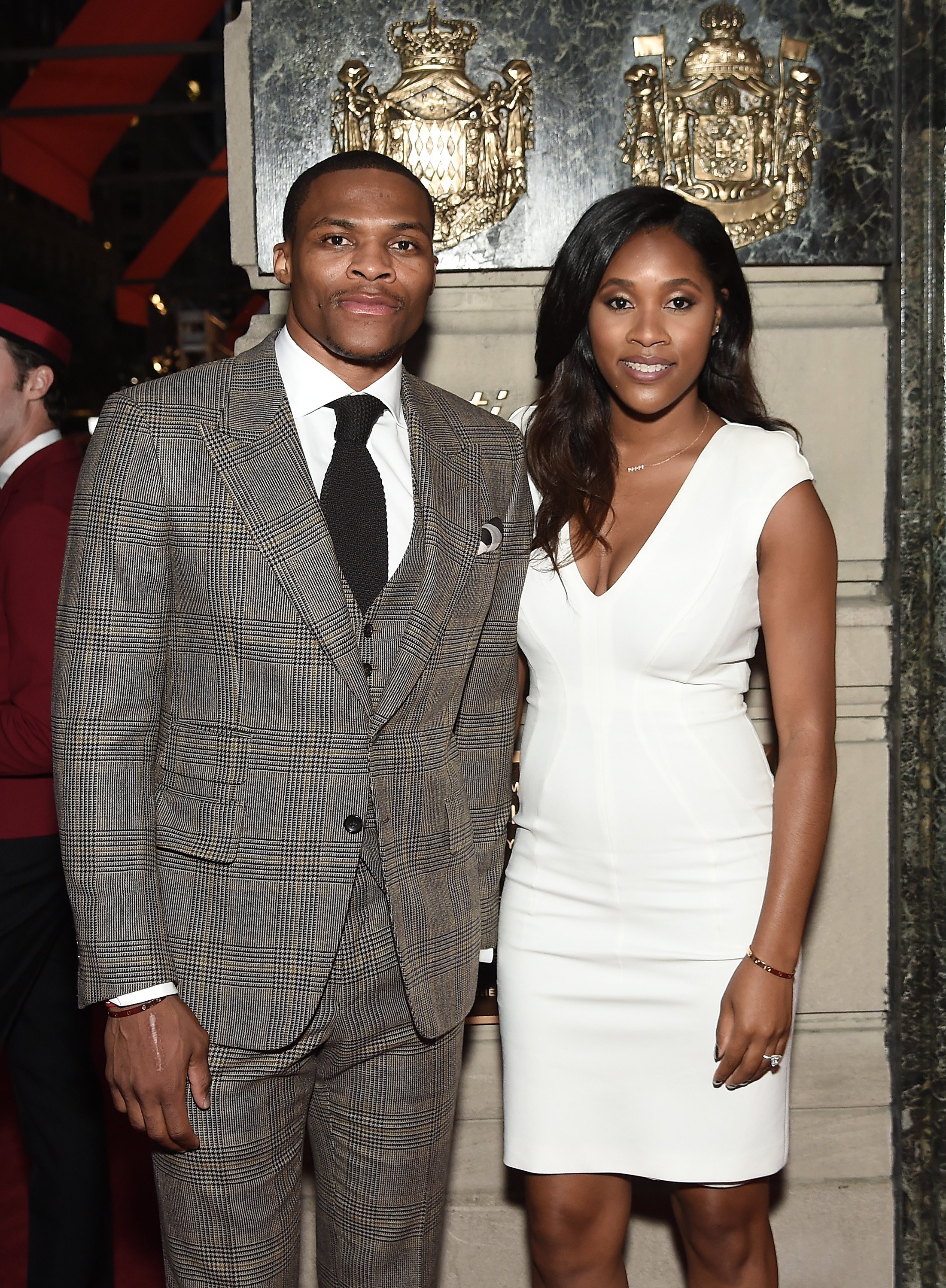 Russell Westbrook and wife Nina at The Cartier Fifth Avenue Grand Reopening Event at the Cartier Mansion on September 7, 2016 in NYC. | Photo by Nicholas Hunt/Getty Images
Westbrook met her NBA husband during their college days at
UCLA
, where they both played basketball. In 2015, the couple got married in Los Angeles at the Beverly Hills Hotel.
The family has been able to spend a lot more time together during the pandemic and subsequent lockdown as the NBA season was suspended due to the coronavirus. Russell shared,
"I'm blessed to be home with the family, and I'm enjoying myself"
The pair have 3 children together and have been taking over the teaching role during this year's coronavirus pandemic and have taken to social media to share with fans.
The family all looked happy to be exploring the outdoors, the photos show the family smiling toward the camera. Another photo featured the couple kissing in front of a large tree, as well as a photo of Westbrook alone.
Westbrook was an athlete in her right as she was a very successful basketball player during her days at UCLA.
Dad Russell has taken up the role of an educator to his twin girls. A video posted to Twitter shows Westbrook teaching Skye and Jordan their colors. The couple has also turned their focus to the larger community.
Westbrook said about the couple's foundation "Why Not?" has been working with the LA Mayor Eric Garcetti's office in a campaign aimed at providing financial relief to the community's poorest,
"During times like this you've got to find ways to immediately impact as many people as possible."
Westbrook has in her bio on Instagram that she is a licensed marriage and relationship therapist while her athlete husband is a guard for the Houston Rockets.
Westbrook was an athlete in her right as she was a very successful basketball player during her days at UCLA. She had played all the positions and was a very fast player.
The couple found each other during their college basketball days and got engaged in 2014, a year later they were married. Russell has beamed about how smart she is as she has her Master's in psychology.
The couple had their first child, Noah, in May 2017 and then twin girls, Skye and Jordan in November 2018. Mom regularly shares photos of the children onto her Instagram account.
Please fill in your e-mail so we can share with you our top stories!