Savannah Guthrie Looks Radiantly Happy as She Poses in Baseball Cap in Rare Photo with Husband
TODAY show co-host Savannah Guthrie shared a rare picture on Twitter showing her and husband Michael Feldman posing in Roger Federer caps. 
Fans of TODAY co-host Savannah Guthrie were treated to a rare picture of the television personality and her husband Michael Feldman on Twitter. Guthrie tweeted a picture of herself and Feldman smiling in front of a plant.
She wore an olive green t-shirt, while her husband wore a dark brown t-shirt. The cute couple matched their differently colored t-shirts with Roger Federer's "RF caps."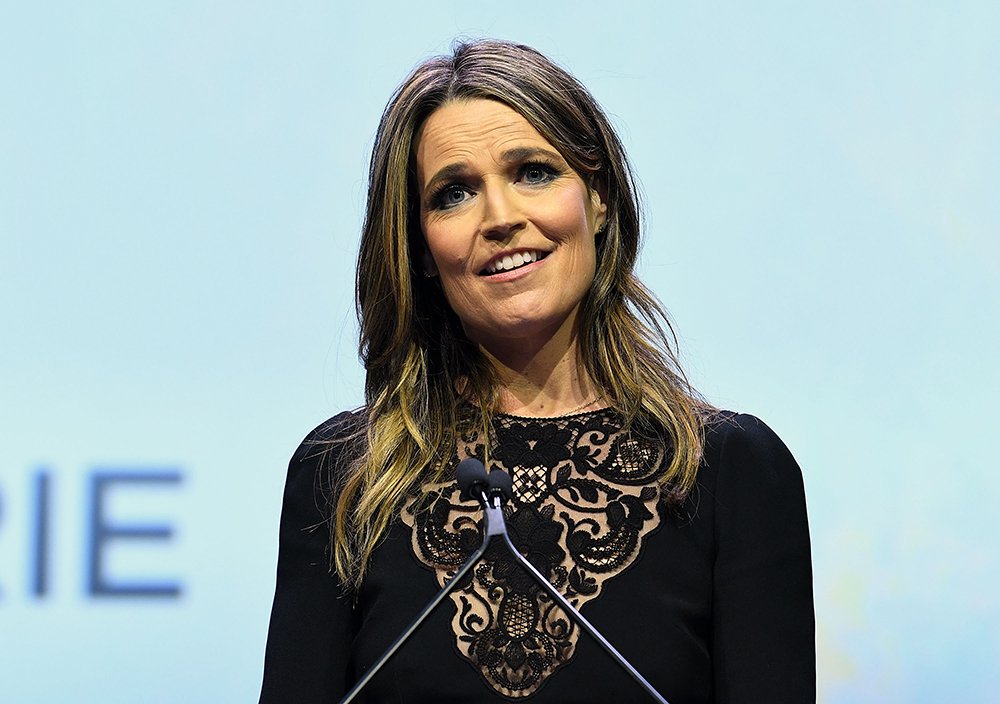 Guthrie wore a black cap, while Feldman wore a gray-colored cap. Guthrie added another picture to the tweet showing a collection of RF caps and captioned her tweet,
 "Oh we are so ready to fly the flag, @rogerfederer!! #RF." 
Guthrie's tweet was in response to a tweet by Federer, where the tennis legend shared a video showing his Uniqo RF cap collection. He announced they were back after he regained the rights to his "RF" logo. 
Guthrie and Feldman have been married since 2014 and share a beautiful, loving relationship. Feldman, who is the founder of a strategic consulting company, has supported his wife's career over the years. 
Feldman sets the alarm and gets up early to help his wife get ready for the TODAY show.
In a previously reported interview, Guthrie said that one of Feldman's unique qualities won her over when they first met at his 40th birthday party. That exceptional quality is his ability to do things.  
Oh we are so ready to fly the flag, @rogerfederer!! #RF https://t.co/eYphnQ6SH4 pic.twitter.com/r1T3lTCVaN

— Savannah Guthrie (@SavannahGuthrie) December 1, 2020
She revealed that when they started dating, he came over and fixed her toilet, which she found to be very attractive. The couple shares two children, Vale, 6, and Charles, 4, with who they have been spending more time amid the COVID-19 pandemic. 
The couple recently spoke about how they have managed to split parenting duties during quarantine and explained how they worked as a tag team in caring for their kids. Feldman sets the alarm and gets up early to help his wife get ready for the TODAY show.
He also sets the kids up for Zoom school. Guthrie then takes over mid-morning, allowing her husband to do his job. When the couple wants to take time off work, they take their kids to their home in upstate New York.
This is a place Guthrie loves to get away with them. She has previously given fans glimpses of the beautiful home, which features multiple bathrooms, bedrooms, a big kitchen, an indoor gym, and plenty of space. 
Guthrie is enjoying her wonderful career as a journalist. And with a loving husband like Feldman and two adorable kids, she has every reason to be thankful for a fulfilled life.