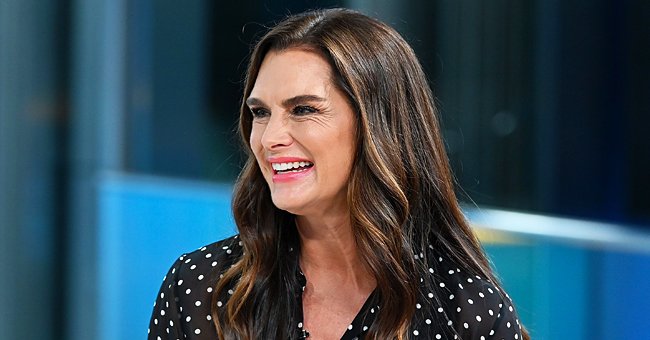 Getty Images
Brooke Shields, 55, Flaunts Her Tiny Waist in Gorgeous Low-Cut Sundress at a Marina

They say age is just a number. Brooke Shields, a notable American actress, shows that people in their 50s can still look just as beautiful as the younger ones. Recently, she decided to show off her style.
Earlier this week, actress and model Brooke Shields took to her Instagram page to share a picture of herself out and about. Needless to say, she looked stunning.
As the snap showed, Shields appeared to have been gearing up for a ride on a yacht. The actress was pictured at a dock beside some luxury yachts, and she was dressed for the occasion too.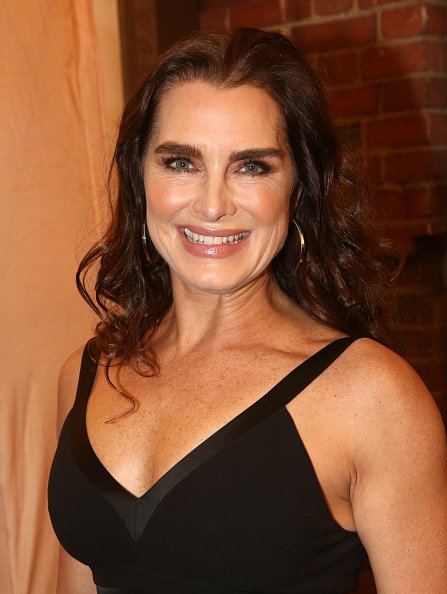 Brooke Shields at The Belasco Theatre on March 5, 2020 | Photo: Getty Images
Shields looked beautiful as she dressed in a black, patterned dress. The actress paired her look with a brown fedora, sunglasses, and a pair of white tennis shoes. Shields also took the time to accessorize.
Despite not putting on much makeup, she had on a set of rings and a gold bracelet. The actress also took precautions against the novel coronavirus pandemic, sporting a camouflage face mask. In her caption, she wrote:
"Taking advantage of the weather — mask on and ready to explore?."
Shields was the epitome of beauty. The actress also appears to still be enjoying her Thanksgiving holiday. Many in the comment section also admired her for her commitment to safety.
Despite not being in a crowd, Shields dons a face mask, showing an acknowledgment of the current health crisis. Shields has been one of the celebrities to show that age does not matter when one is beautiful.
Shields wanted to come out of the lockdown looking better than she did when she went in.
At 55, she still looks fantastic and has been more than willing to flaunt her body. In September, she teamed up with Danish supermodel Helena Christensen for a photoshoot and shared some of the results on her Instagram page.
Dressed in a black swimsuit, Shields posed in what seemed to be a garden. The surrounding flowers accentuated the actress's look as she showed off her fit body.
Shields has also been open about her lifestyle, which she had to change amid the lockdown. In August, speaking with Vogue Magazine, she highlighted some of the activities that she had been engaging in as she tried to "keep herself sane."
Top on her list of activities was exercising. Shields explained that she had never exactly been much into exercise before the lockdown. However, she wanted to come out looking better than she did before.
Other top activities on the actress's list include cooking, listening to audiobooks, and solving puzzles. The actress also highlighted that she had been going out, as evidenced by this week's photo.
Please fill in your e-mail so we can share with you our top stories!