Madonna's 6 Children Get Together with Mom for Thanksgiving — See the Rare Post
Madonna gave her followers a rare peek into how her thanksgiving celebration went by sharing a video that showed all her six children, including her boyfriend.
Thanksgiving is that time of the year when almost everyone in the family gathers together to enjoy family bonds. This year, Madonna had all her kids around, and she made a post of them enjoying their holiday.
Taking to Instagram, award-winning singer Madonna shared a video post that showed all six of her children, including herself, posing in front of the fireplace as they stood for a group picture.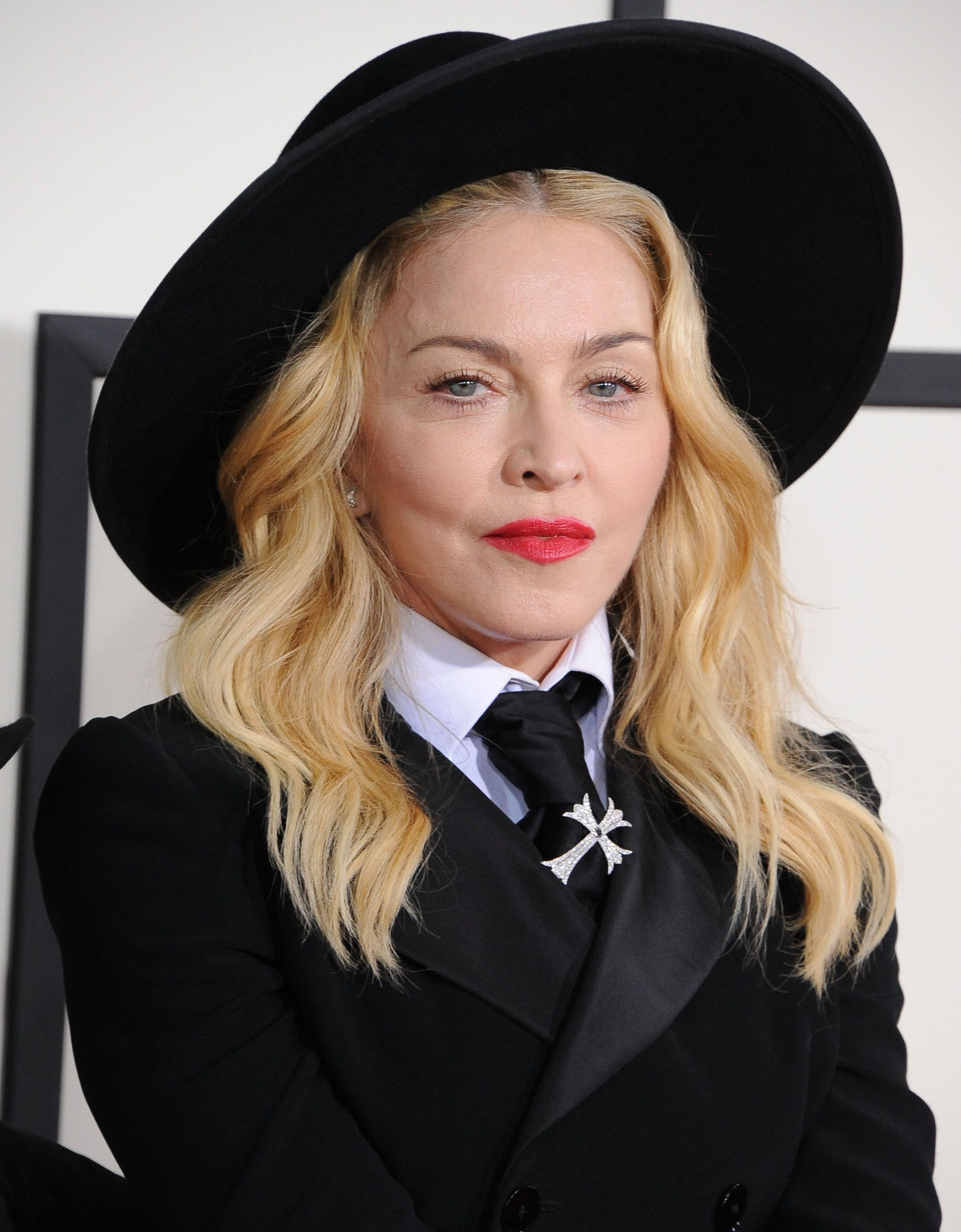 The videos started by showing all seven of them standing in front of a fireplace. For the picture, starting from left to right, Madonna's first daughter Lourdes Leon stood on the outermost part of the line up with her hands resting on her brother, David Banda.
In the middle of the group was Madonna, who had her hands around her youngest children's shoulders, twin girls Stella and Estere. Next to them was Madonna's second-oldest child and first son, Rocco Ritchie, who has his hands around his sister, Mercy James. The post caption reads:
"A Beautiful Souvenir ............. Giving Thanks. ?? #everyday #ninasimone."
After posing as a family unit, the clip then cuts to Madonna sitting on the lap of her 26-year-old boyfriend, Alhamalik Williams. In this frame, the mother of six could be seen wrapping her hands around Alhamalik's neck while he stroked a black and white dog, which was also on his lap.
The Queen of Pop opened up about relocating her family to Lisbon, Portugal.
Madonna looked stunning in a body-hugging gunmetal grey satin dress with short sleeves, a long skirt, and a chic collar for the photo. Her naturally blonde hair had been dyed pink, and she wore it straightened and shoulder length.
Other aspects of the video showed one of the twin girls laying down on the couch after they had taken the picture, and another frame showed her son David playing the guitar. Nina Simone's "Love Me Leave Me" strains could be heard playing in the background.
In September, the Queen of Pop opened up about relocating her family to Lisbon, Portugal. This decision was made because of her son Rocco Ritchie, who is a soccer player.
The American singer-songwriter and mother-of-six expressed that the move has been smooth as all her other kids have been transitioning properly into their new environment.
Her first child Lourdes was born to Carlos Leon in 1996, and after they split, Madonna got married to Guy Ritchie, with whom she had Roccie. Her other kids: David, Mercy, Estere, and Stella, were all adopted from Malawi.