Nikki Bella Sends Ex John Cena Belated Wedding Congratulations after Claiming He Texted Her
It is no secret that Nikki Bella and John Cena are no longer dating, however, the pair has made a commitment to remaining close. They seem to be keeping true to that commitment.
Recently, reality star and former professional wrestler Nikki Bella appeared on an episode of the "All Things Vanderpump" podcast with Lisa Vanderpump. They spoke on several things, including Bella's ex, John Cena.
As many know, Bella and Cena dated for years after meeting during their days as professional wrestlers. The pair had been engaged, even. Sadly, they did not walk down the aisle together, with reports claiming that Cena's unwillingness to have kids was a deal-breaker.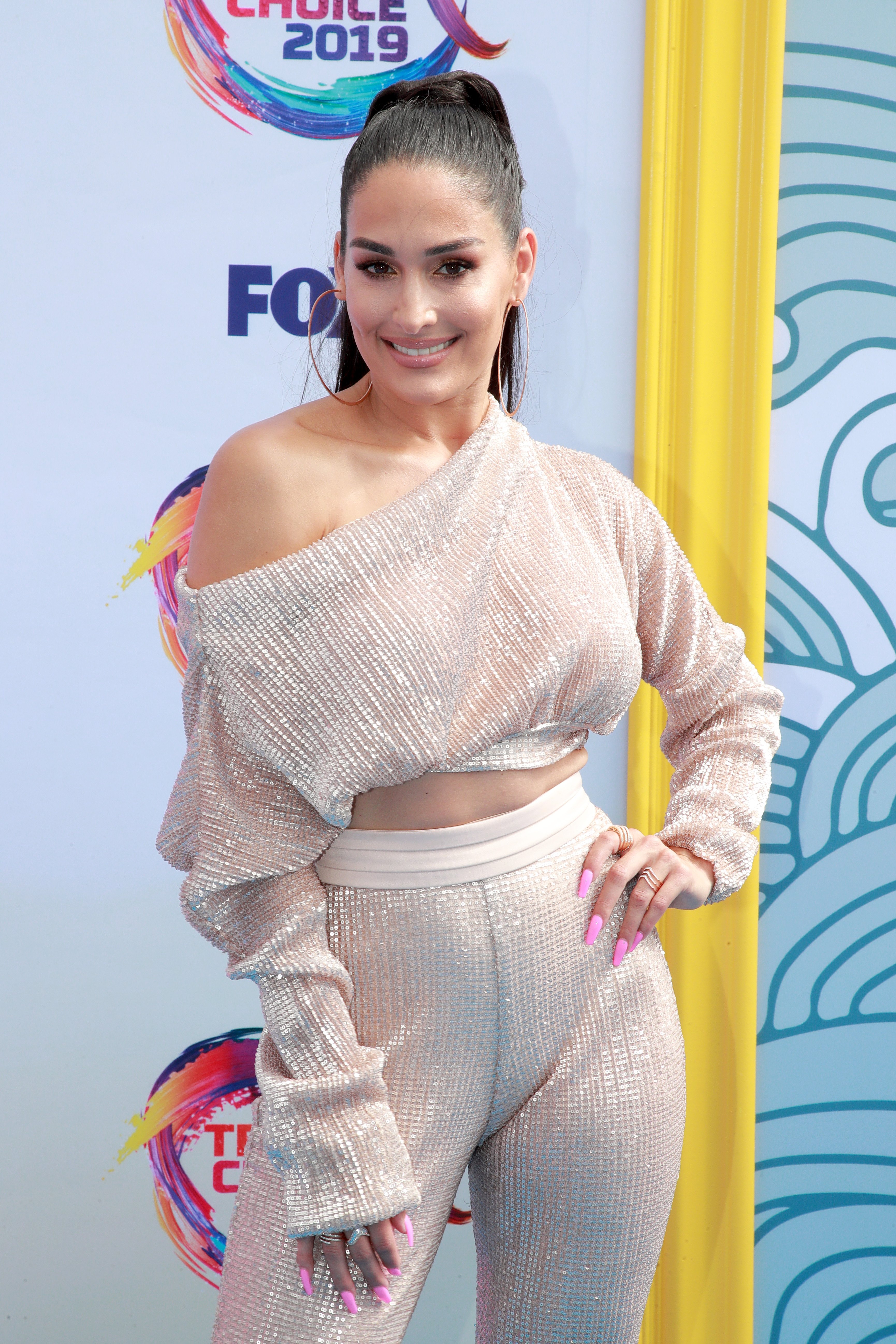 However, former wrestler Cena has gotten married, tying the knot secretly with Shay Shariatzadeh recently. When a fan asked if Bella had sent congratulations, she replied:
"I haven't...but yeah. I didn't. Are there rules? Am I supposed to? Should I send flowers?"
Bella is engaged to pro dancer and recent "Dancing with the Stars" winner, Artem Chigvinstev. They also have a son, Matteo. In the podcast, Bella reaffirmed that her relationship with Cena had broken down because he did not want children.
As for Bella's partner, he also appears fine with her maintaining contact with Cena.
While Bella and Cena are no longer together, the pair have remained relatively close. They have maintained contact this year as well. Speaking with news sources last month, Bella confirmed that Cena had reached out to her after giving birth to Matteo.
She praised Cena for having reached out as well, showing that they maintained their close relationship. Bella added that they will always be "tied together." The reality star highlighted that they had a pretty public relationship and remained in each others' lives.
She also spoke on Cena's wedding, explaining that she was happy for him. Considering that the two of them have moved on, they seem comfortable relating. As for Bella's partner, he also appears fine with her maintaining contact with Cena.
Bella told Page Six last month that Chigvinstev is very secure about their relationship and that contact with Cena did not bother him. The reality star added that security was one of the many things she loved about her partner.
Both of them can communicate without their exes without being worried about the other person. Cena and Bella show that people can break up and remain close friends without consequences.