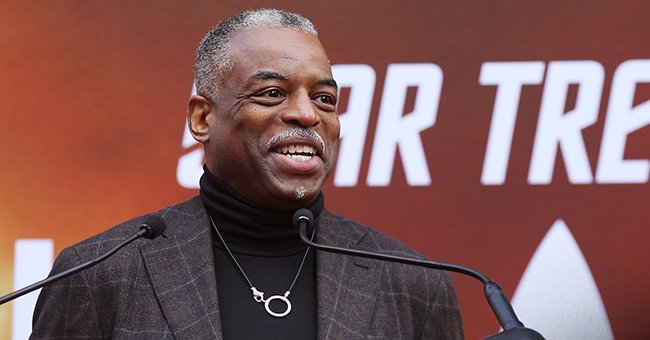 Getty Images
'Roots' Actor LeVar Burton's Only Daughter Is Ready for Christmas in Festive Hoop and White Top

Michaela Jean, the only daughter of American actor and television host LeVar Burton looked more than ready for Christmas with a holiday-themed look in a recent gorgeous photo on her Instagram feed.
Michaela Jean is certainly getting prepped up for the oncoming Christmas holiday. With the year slowly coming to an end and the much anticipated season just around the corner, it does not come as a surprise.
The 26-year-old daughter of American actor LeVar Burton recently took to her Instagram to post a beautiful photo that showed her gearing up for Christmas with a lovely holiday-inspired look.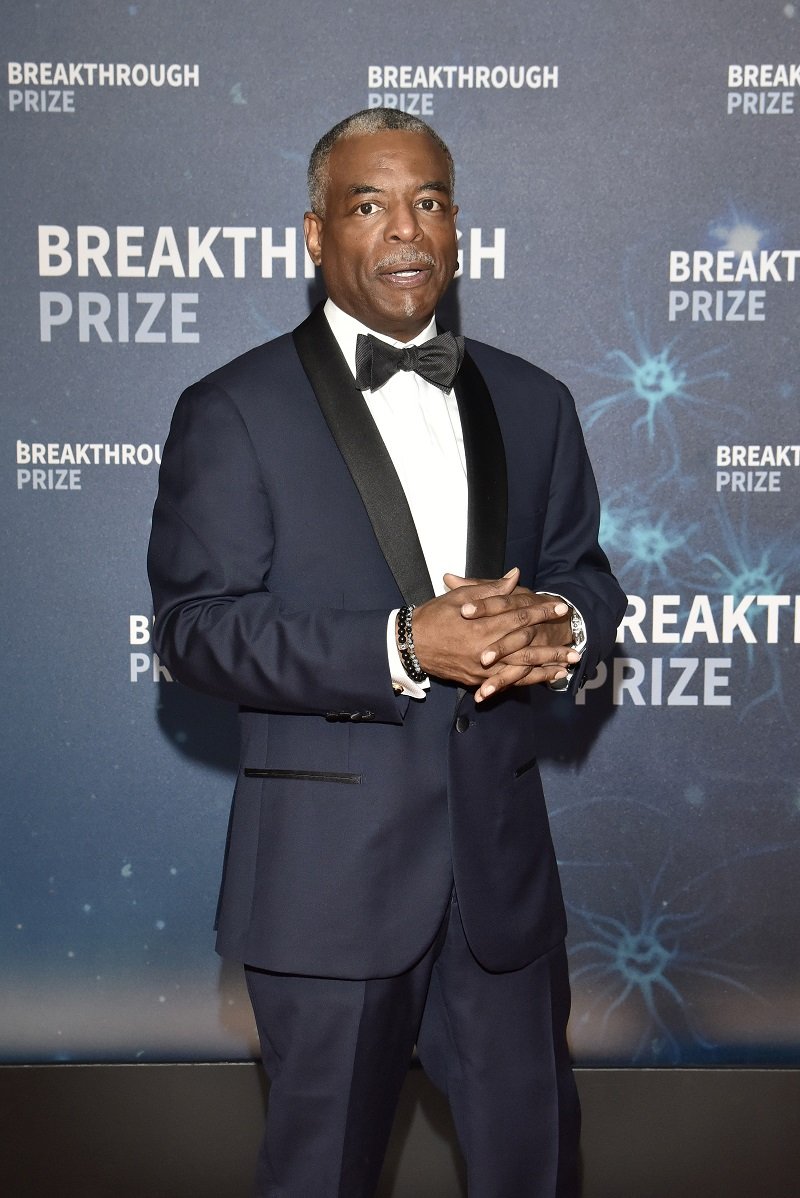 Veteran actor LeVar Burton attends the Breakthrough Prize Ceremony on November 3, 2019 | Photo: Getty Images
She was clad in an elegant wooly white off-shoulder top with long sleeves. Sitting atop her head as she rocked a wavy light brown hairdo different from her signature long dark curls was a large holiday headpiece.
Her face was also beautifully made up with bright red lipstick and a rosy eyeshadow. Placing her hand under her chin, Michaela smiled at the camera as she sat on a red chair decorated with Christmas lights.
Behind her by the door were more lights and also a lit green and red wreath hanging delicately on the wall. It goes without notice that her clear intention was to match all the decorations around her.
This is, however, not Michaela's first time showing off her creative side. It is important to note that she has had a rather successful career in the entertainment industry over the years.
He was recently considered to replace the late Alex Trebek as the host for the hit game show, "Jeopardy!"
She is a cosplayer, gamer, eSports announcer, and YouTuber. She also dabbled into acting and modeling at some point, proving to be a multi-talented queen. Her Instagram page is loaded with photos of her creative cosplay looks and also some cute photos of her father.
Though Michaela is not Burton's only child, it is clear that they share a tight bond. In June, during the Black Lives Matter movement, the actor expressed his support for her when she spoke against the racial discrimination she experienced at her workplace.
The 63-year-old has also proved to be a devoted husband over the years. He is married to professional makeup artist Stephanie Cozart, and the pair have been going strong for 28 years.
Last year, during their anniversary, Burton posted a sweet throwback photo from their wedding on his Twitter feed. During this year's celebration, Cozart shared a picture of the love birds having a delightful time at the beach.
Besides being a happy family man, the actor has made a name for himself in the Hollywood scene with his notable movie roles. He is also the acclaimed host for the PBS children's show "Reading Rainbow" — a position he has held for two decades.
He made such an impact in the hearts of many that he was recently considered to replace the late Alex Trebek as the host for the hit game show, "Jeopardy!" It is no doubt a befitting job for one of Hollywood's most loved veteran stars.
Please fill in your e-mail so we can share with you our top stories!