Alicia Keys Shows Her Motherly Side Posing in Snake-Print Dress While Holding Son in a Photo
Singer Alicia Keys and her first son Egypt Daoud Dean warmed many of her fans' hearts in a recent picture posted on her Instagram page. 
Anyone looking for a reason to smile needs only to see the picture singer Alicia Keys posted on her Instagram page recently, showing her and her older son Egypt Daoud Dean. 
The mother of two shared an adorable photo that showed her cuddling with Egypt while they were out on the sea. They beamed with infectious smiles as they posed for the camera.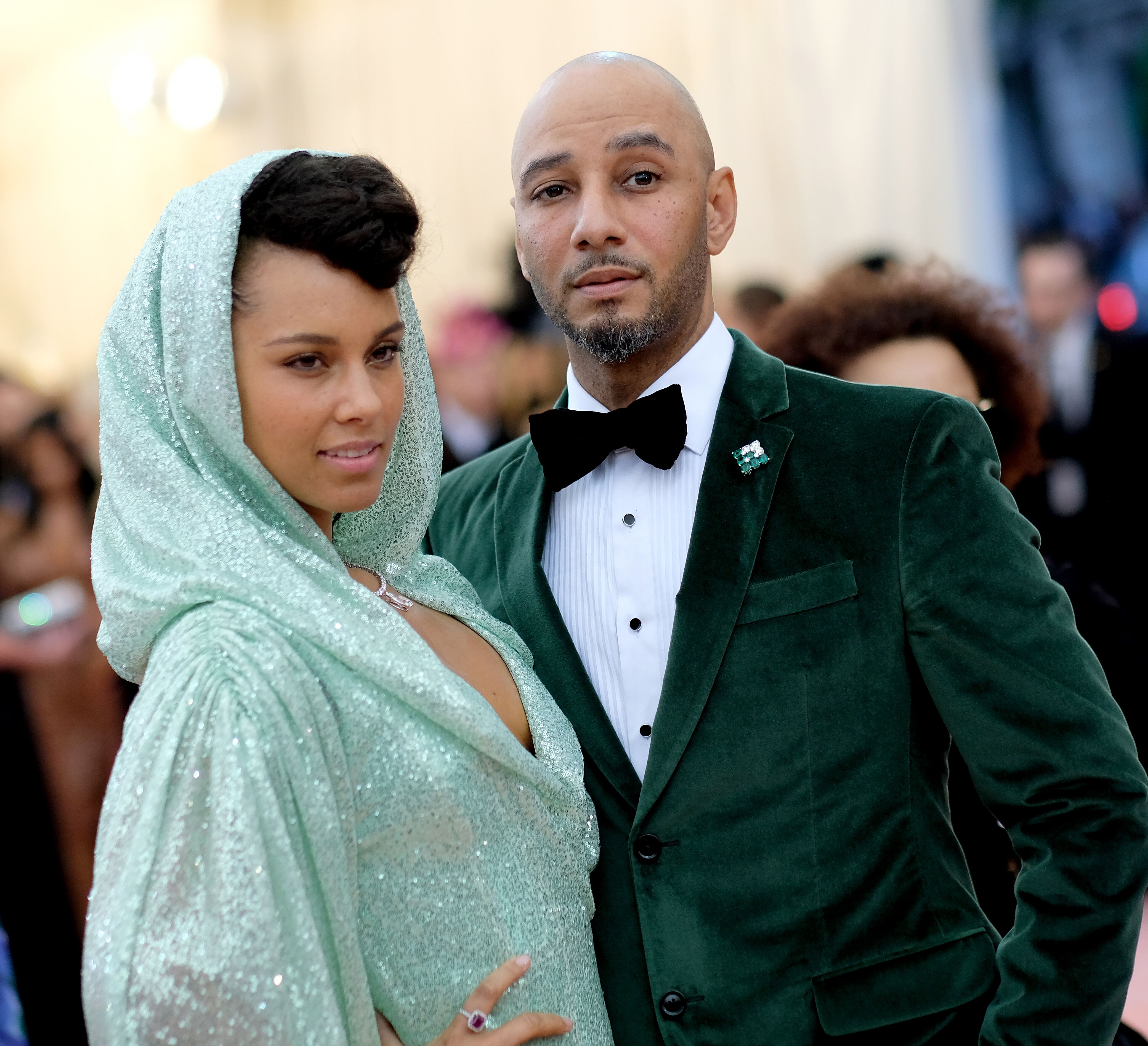 Keys wore a two-piece snake-print dress that featured a long-sleeved crop top and matching skirt. She looked beautiful with her long, black, relaxed hair and with big, round earrings. 
Egypt wore a gray sweatshirt and gray Nike joggers and looked happy to be in his mother's sweet embrace. His mother captioned the post: 
"There's no words [sic] to describe this love ???."
Keys' friends and numerous fans agreed with her caption to the post and took turns to gush over her and her son's lovely bond in the snapshot. 
One fan described the picture as beautiful, while another person said all they could see in the photo was pure bliss. A third person said the mother and son are twins. 
She described how the little tot, then four years old, implied he would be judged for his creative nail choice.
The picture post by Keys showed how much Egypt, whom she shares with her husband, music producer Swizz Beatz, has grown. 
When he was just 5, Egypt established that he inherited his parents' musical abilities when he showed off his impressive piano skills by composing and performing his own song titled, "Super-boy." 
Keys enjoys being a mother to Egypt and his younger brother, Genesis, 5, and told Harper's Bazaar in a 2019 interview that she felt like she had found her north star after birthing them. 
The proud mom revealed that becoming a mother helped her focus more on her own happiness than worrying about the outside world and what other people thought. 
Keys is known to be vocal about impossible beauty standards and shared a video in November 2019. In it, she revealed her frustration with gender stereotypes after Genesis told her he was ashamed to wear his rainbow manicure. 
She described how the little tot, then four years old, implied he would be judged for his creative nail choice and said she was shocked at how early gender stereotyping becomes ingrained.
Keys reassured her son by telling him many guys paint their nails, after which he felt better. The "No One" crooner ended by saying she hopes more people would explore and embrace their feminine energies without fear of being judged.