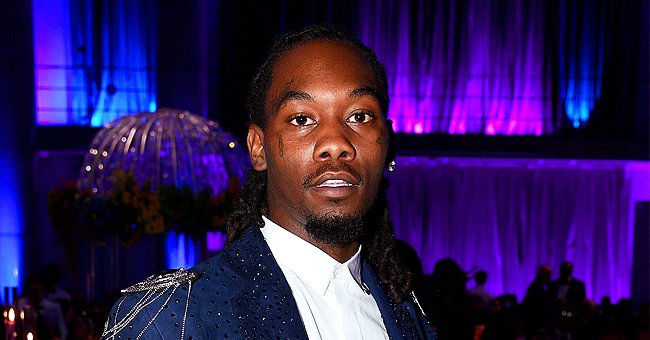 Getty Images
Rapper Offset's Baby Mama Shya L'amour and Wife Cardi B Show off Their Colorful Body Tattoos

Migos rapper Offset's wife, Cardi B, and one of his baby mamas, Shya L'amour, share an admirable affection for tattoos, and they love to flaunt it on social media.
Rapper Offset's baby mama, Shya L'amour, and his wife, Cardi B, have a lot more in common than being gorgeous and sharing kids with him.
Both stunning women have a love for tattoos and they never hesitate to show them off on social media for their fans to admire.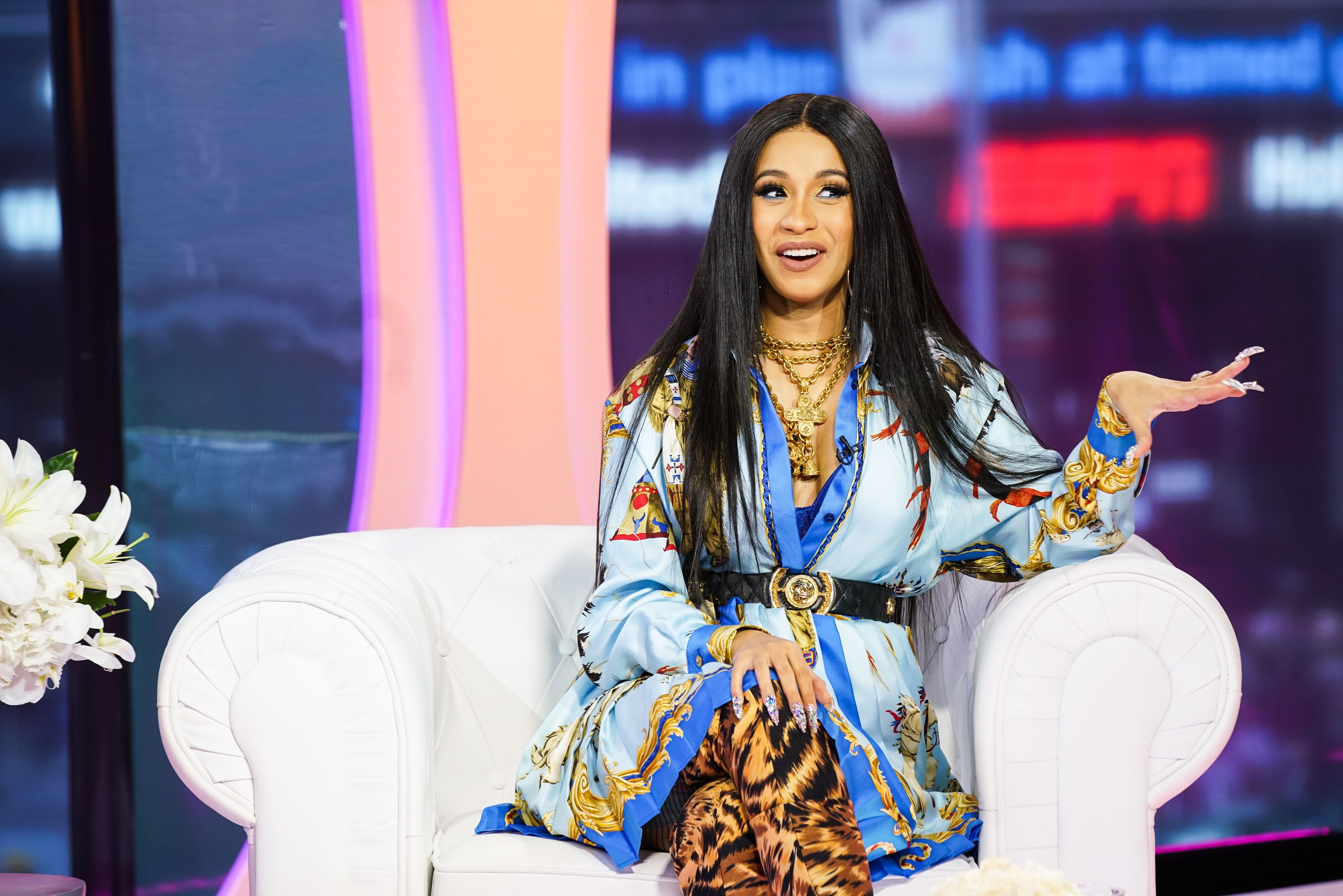 Cardi B at "TRL: Party with Cardi" on MTV on April 11, 2018 l Photo: Getty Images
In October, L'amour, who loves to share glimpses of her life on social media and has an impressive following of almost 200k on Instagram, flaunted the array of tattoos lined on her right arm.
Earlier in the year, she shared photos of herself having a great time at a lake. This time, she showed off the stunning tattoo of musical notes trailing down her neck and chest, as well as the tattoos chasing down her thighs and legs. She wrote:
"life is guwop ❤️"
L'amour is only one of Offset's many baby mamas and one of the more popularly known ones. The ink-loving beauty shares a precious daughter, Kalea, with the rapper, and she is also a rapper herself.
While many of Offset's baby mamas have quite a tumultuous relationship with the Migos member, L'amour somehow managed to break the pattern and has been reported to be in good rapport with him. They co-parent their daughter on good terms.
She called off the divorce after they reconciled on her 28th birthday.
L'amour has also shown that she has no hard feelings about the fact that he found love with fellow female rapper, Cardi B. In 2015, she reportedly said that she was happy for Offset and added that Cardi's influence changed him for the better.
Cardi herself, who loves tattoos just as much as L'amour, has many times shown them off on Instagram. In September, the "WAP" rapper donned a revealing ivory pearl dress that effortlessly flaunted the breathtaking peacock tattoo on her right hip and thigh. She wrote:
"All white and pearly."
Earlier in the year, she struck a sultry pose on a pool chair, dressed in nothing but a stringy two-piece swimsuit that bared a lot of skin. The burst of colors and ink scattered all over her back and her left hip was hard to miss.
Cardi B is not one to neglect her tattoos, and according to her series of Instagram posts in mid-June, she has no objections to touching them up every once in a while. The peacock tattoo on her left hip has been a staple in her physique for over a decade.
She revealed that she added an extra pop of color and intricate details to her iconic hip tattoo with the help of tattoo artist Jamie Schene. After giving fans a closer look, they all fell in love with the stunning work of art.
Most recently, the "Bodak Yellow" rapper hit a rough patch in her marriage with Offset, almost leading to a divorce. According to BBC, she called off the divorce after they reconciled on her 28th birthday, and they have since then carried on living their lives
While they may not exactly operate the perfect blended family, Cardi and L'amour's love for tattoos is amazing at best.
Please fill in your e-mail so we can share with you our top stories!