Elizabeth Hurley, 55, Shows off Age-Defying Look in Rare Swimsuit Photo with Sister Kate Curran
Look no distant than Elizabeth Hurley if you need any confirmation that it is possible to somehow age in reverse. The star looks incredibly fit and gorgeous in the new swimsuit pictures with her sister Kate Curran.
Age is obviously just a number for British actress and model Elizabeth Hurley. On November 26, Hurley, who turned 55 in June, took to Instagram to share a rare swimsuit photo with her sister Kate Curran, much to the delight of fans.
"Me and my glorious sister during lockdown this summer, flying the Elizabeth Hurley Beach flag," the "Bedazzled" actress captioned the stunning photograph.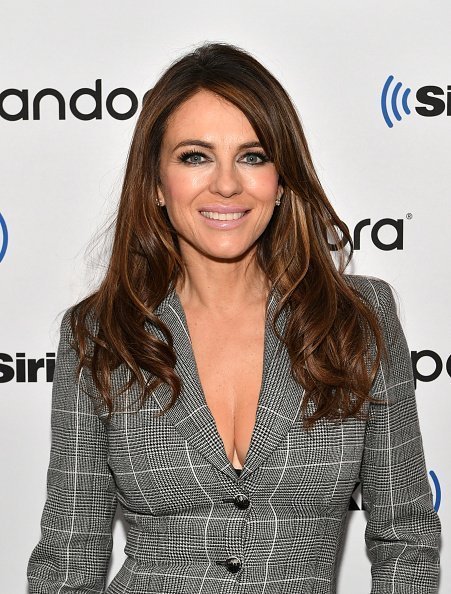 As shown in the racy snap, Hurley and Curran wear two-piece swimsuits as they adorably pose together for the camera. Both of them are seen flashing a sweet smile.
"When we were growing up, we were always dressed in identical clothes but in pink or blue, so we secretly still love matching," wrote Hurley, who became recognized as the girlfriend of actor Hugh Grant in the 1990s.
Needless to say, fans showered love for the beautiful siblings in the comment section by dropping several compliments, with one person writing that it must be genetics.
Prior to sharing this photo that already received more than 132,700 likes on Instagram, Hurley uploaded a picture of herself sporting a plunging black one-piece swimsuit while loosening up on the shore, according to Inquisitr.
Hurley is seen in the picture posing close to a lavish palm tree. The black swimsuit she was wearing, which came from her own brand, perfectly displayed her hourglass body shape. The actress styled her long hair in messy waves.
Other than being successful in her career, Hurley is also a doting mother to her child.
Hurley complemented her look with shades to shield her eyes from the sun. In the caption, Hurley asked her avid fans if they needed a black swimsuit. She then declared a substantial discount for the bathing suit on her official website. 
Other than being successful in her career, Hurley is also a doting mother to her child, son Damian Hurley. The latter seemingly followed in his renowned mom's footsteps, according to HollywoodLife.

Hurley shares Damian with American businessman Steve Bing, who died back in June at 55 years old. Damian is still processing the horrible loss of his father. 
The 18-year-old has an amazingly close bond with her mother, Hurley. Damian frequently shares photographs of him and his mom on his social media accounts.
Meanwhile, Hurley has been a stunner and fitness icon for quite a long time. In an interview with Women's Health, Hurley said that she is particularly conscious of her wellbeing as a result of her family history.
The star shared that her health secret is a combo of three things: Making more time for work out, eating nutritious nourishments, and setting aside the time to do bending activities.