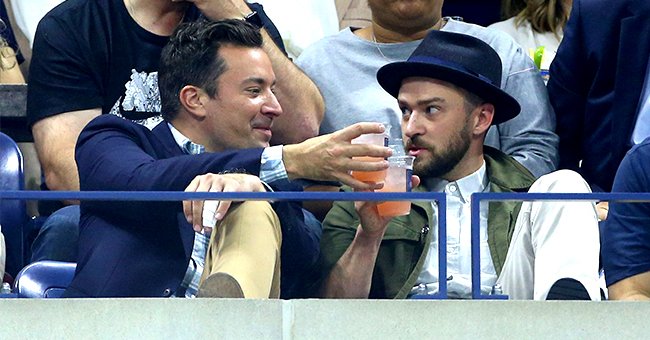 Getty Images
Jimmy Fallon on Meeting Justin Timberlake's New Baby — He Knows What to Give Him for Christmas

Jimmy Fallon had the honor of meeting one of his longtime famous friend's newborn baby. Fallon already has an idea on what to get for the little one for Christmas; how sweet of him.
Jimmy Fallon shared his experience of meeting Justin Timberlake's new baby. The Saturday Night Live star revealed that he knows what to get the baby boy for Christmas.
Fallon and Timberlake are close friends and also dads. Both Fallon and Timberlake each have two children. Their bond will also hopefully be passed down to their kids as they grow together.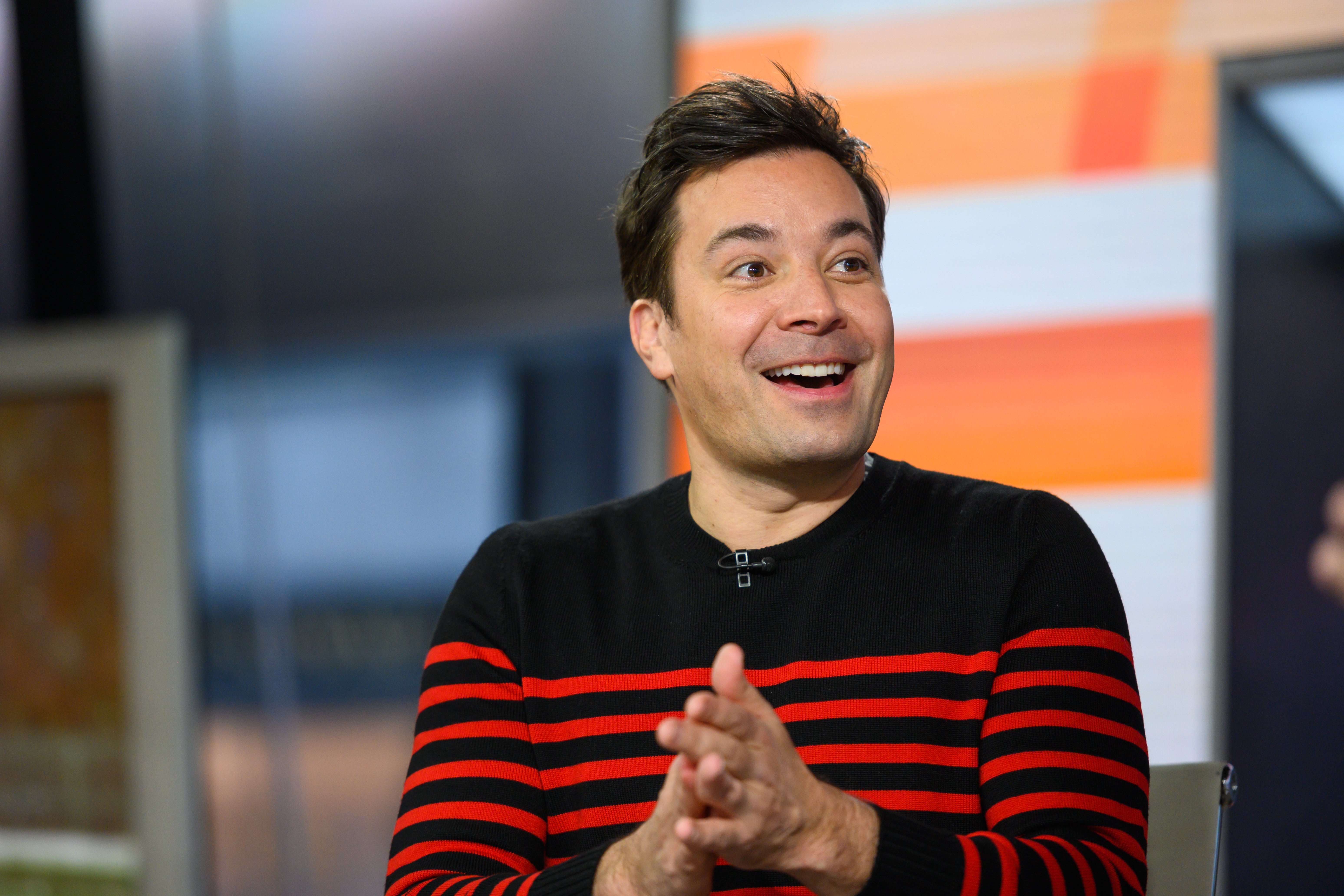 Jimmy Fallon on Today January 28, 2020 | Photo: Getty Images
In an interview with Entertainment Tonight, the talk show host was asked if he had met the musician's baby, and he nodded with his eyes closed. Being sentimental, he said, "so cute, I can't even talk, can't even talk, it's the best thing ever, oh my gosh, just adorable and funny, he said.
The actor revealed that he picked out a binky for the new baby. Fallon is not only busy picking out Christmas gifts for his famous friends, he also wrote a Christmas book called "5 More Sleeps Til Christmas."
The writer revealed that the book was inspired by his daughter when she asked him how many more sleeps till they go to their grandmother's house. The comedian jokingly said that he gives his daughter credit but not writing credit.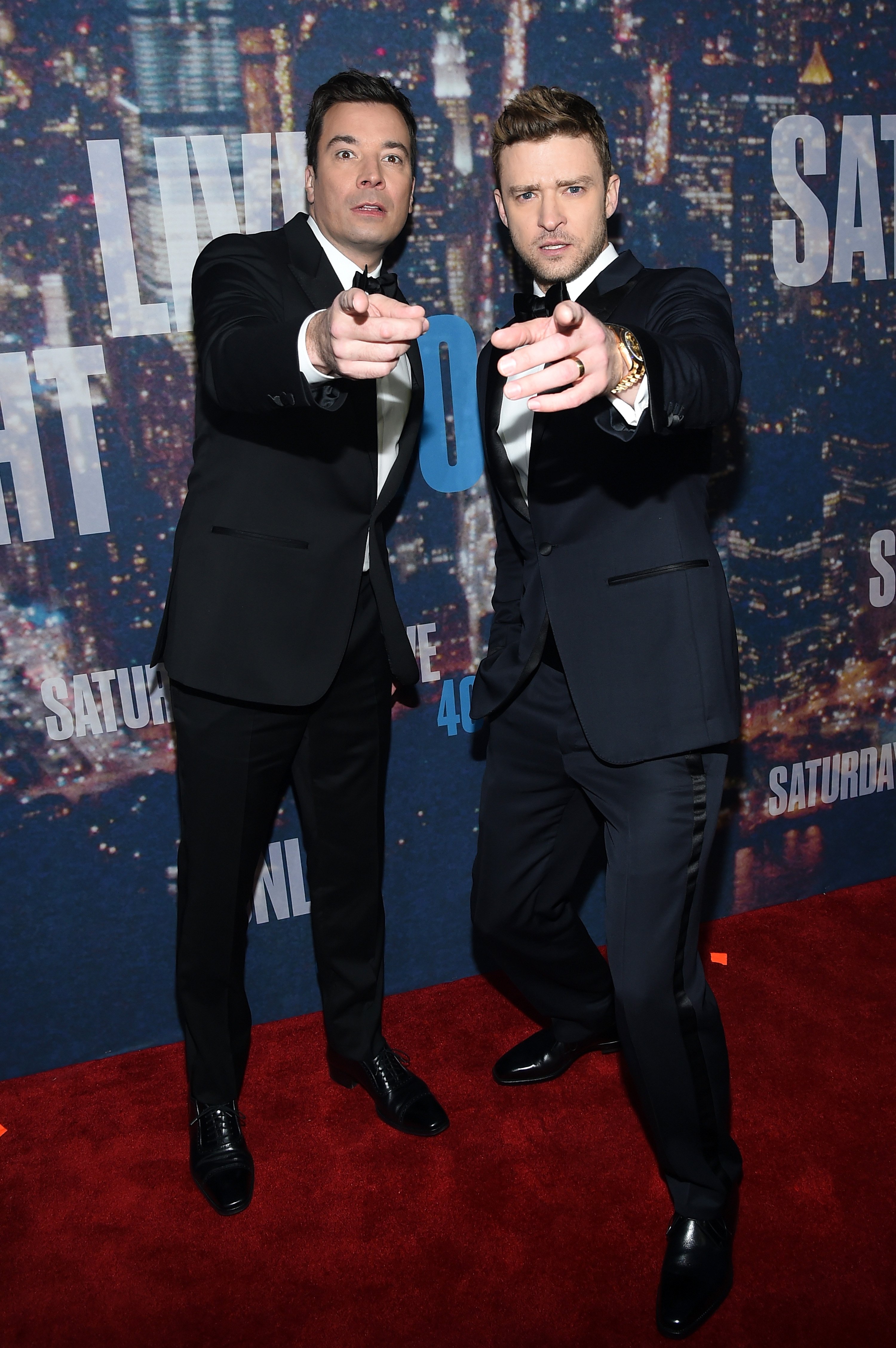 Jimmy Fallon (L) and Justin Timberlake attend SNL 40th Anniversary Celebration at Rockefeller Plaza on February 15, 2015 in New York City | Photo: Getty Images
While his latest endeavor is out on sale now for the holiday season, Fallon and Timberlake's bromance deserves the talk. The duo developed their friendship by getting to know one another on the set of "Saturday Night Live back in the 2000s and have been friends ever since."
Fallon gushing over his best friend's newborn is heart-melting. Timberlake and his wife Jessica Biel reportedly welcomed their second child over the summer, according to Today. The couple has yet to confirm the news themselves.
The television host and the "Mirrors" singer first met back in 2002 at the MTV Music Video Awards. The pair have reportedly gone on couples' vacations together, with Fallon's wife, Nancy Juvonen and Biel.
In 2016, Timberlake opened up about what being a father means to him, according to NBC Chicago. The songwriter shared that fatherhood changes everything. The 39-year-old continued to say that he wakes up every morning, telling himself that he has no idea what he is doing.
While the two are busy raising their kids with their beautiful wives, their growing bromance is charming. They both broke out in Hollywood in their own right. They continue to be forces to be reckoned with nearly 20 years later.
According to The Things, Fallon and Timberlake's bromance has come out to be one of the most prolific industry friendships of all time. The talented duo became friends way before they reached international recognition.
While meeting for the first time back in 2002 at the awards show, it was Fallon's first time hosting the event. Interestingly it was also Timberlake's first time performing as a solo artist after breaking off with his boyband "NSync," at the time.
Fallon reportedly recalled them wishing one another luck, claiming that they were like each other's rabbit fools. It seems their bond was already written in the stars as they remain very good friends to date.
While the two experienced their firsts together, they also left quite a memorable stance when they attended the US Open back in 2015. The pair danced to Beyonce's hit song "Single Ladies" and grabbed the crowds' attention while showing off their dance moves, real friendship goals.
Please fill in your e-mail so we can share with you our top stories!