Naomi Osaka Shows Her Youthful-Looking Father as She Celebrates His Birthday with a Sweet Tribute
Tennis star Naomi Osaka paid glowing tribute to her father, Leonard Francois, on his birthday and shared a picture of him on her Instagram Story, showing how youthful he looks.
Superstar tennis player Naomi Osaka has risen to the top of the game in recent years and currently ranks as the 3rd-best player in the world on the Women's Tennis Association (WTA) rankings.
Her father, Leonard Francois, has been significant in her emergence as a tennis star, and she paid him a sweet tribute as he celebrated his birthday on Wednesday.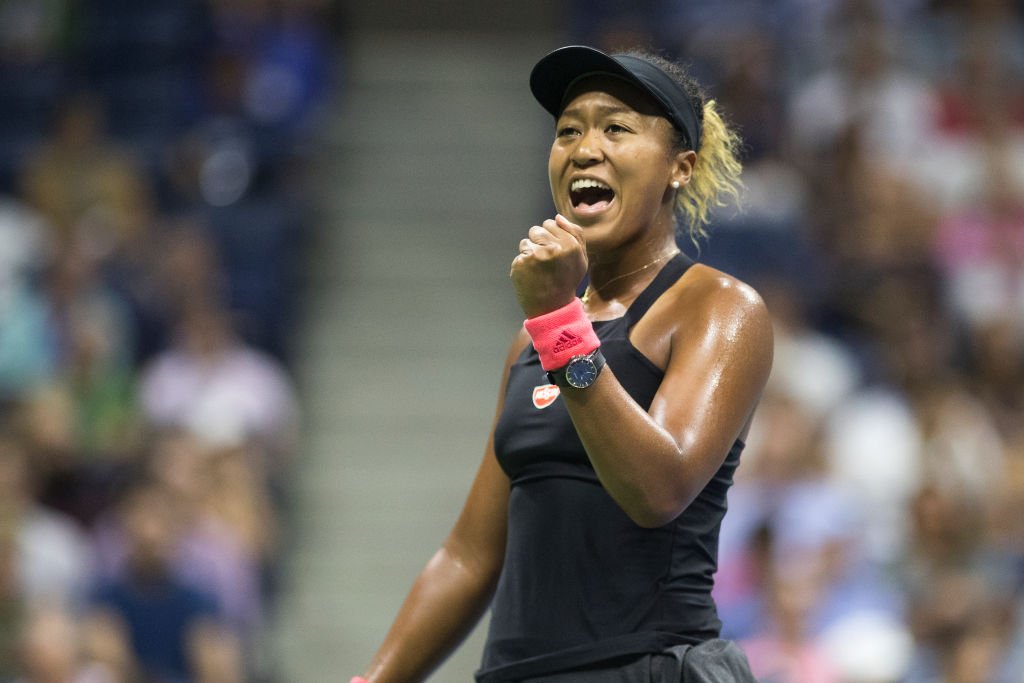 Osaka shared a picture of Francois on her Instagram Story. In the snapshot, she stood beside him, laughing hard. Naomi wore a yellow open-button shirt over a yellow bra top and yellow shorts.
Francois looked youthful in the picture and wore a red Polo shirt and blue shorts. He carried a bag behind his back and held a bottle of water. The proud father smiled excitedly as he posed for the picture which his daughter captioned:
"Happy birthday dad ?. Thanks for believing in me, thanks for trusting me, and thanks for inspiring me." 
Francois has trained Osaka since she was three years old, and she still retained his services when she became a professional tennis player.
Father and daughter combined to a great effect when she won the Pan Pacific Open on home soil in 2019, becoming the first player of Japanese origin to do so.
In a reported interview, she spoke about her experiences of being Black and Japanese.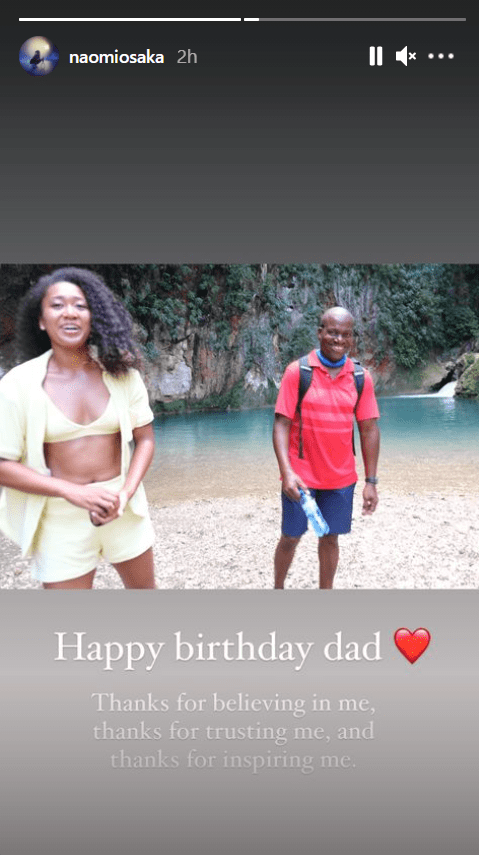 Describing her and her father's working relationship, the tennis star said having him as her coach had been nostalgic and that one of his favorite phrases was "It's not rocket science."
Francois shares Osaka and her older sister, Mari, also a tennis player, with his wife, Tamaki. The couple has helped to shape Osaka's career and are her biggest fans.
While Francois is of Haitian origin, Tamaki is Japanese. Osaka identifies as Black and Asian but does not identify as American despite living most of her life in the US. 
In a reported interview, she spoke about her experiences of being Black and Japanese and said she noticed she stood out when she was in Japan.
Osaka said she is trying to put a platform out for the people of Japan who look like her and live in the Asian country. The 23-year-old also spoke about the Black Lives Matter protests. 
She said athletes should not focus only on sports but also add their voices to other issues, adding that she dislikes it when people say sports people should not get involved with politics.
Osaka is the first Japanese woman to win a Grand Slam title and became the first Asian tennis player to be ranked as the world's No.1 in 2019. She continues to reach greater heights in her career, and with her mom and dad cheering her on, she is definitely on the path to achieve much more.