'Empire' Star Gabourey Sidibe Shows off Figure in Ivy Park Lounge Wear and Fans Are in Awe
American actress Gabourey Sidibe flaunted her slimmer figure in a gorgeous designer Ivy Park outfit in recent stunning photos on her Instagram feed. Fans could not help but gush over the star's new look.
It is safe to say that American actress Gabourey Sidibe is breaking boundaries. With her decision to embark on a weight loss journey in the past years, she has proven to be a resilient, dedicated woman who will continue to scale every barrier.
Giving her fans update reports, the 37-year-old was seen showing off her figure in recent Instagram photos. In the first slide, she was clad in a casual light blue cropped sweatshirt with matching pants, combining the look with white sneakers.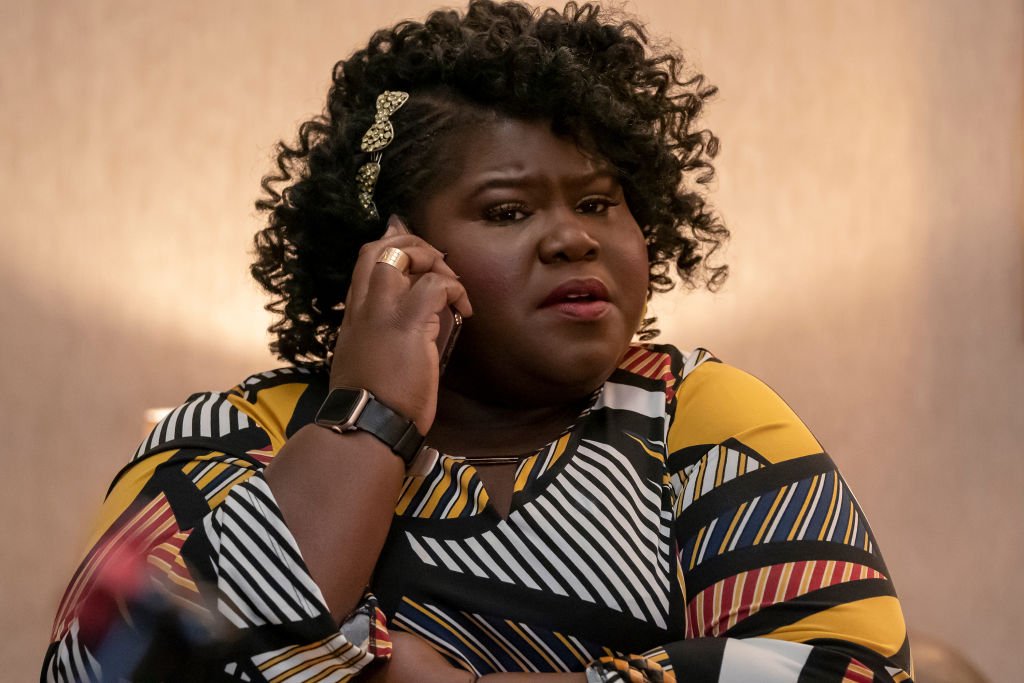 In the next slide, she mashed up the sweatpants with a gorgeous black buttoned blazer from singer Beyoncé's new Ivy Park x Adidas Collection. While she had her hair styled in puffy curls, her face was casually made up with glossy lips and purple eyeshadow. 
As she posed in front of a blue patterned wall in her home, Sidibe struck quite the impressive pose with her new look, and several fans could not help but gush over her.
One called her beautiful and followed with a pleased emoji, while another simply called her cute. A particularly excited fan exclaimed that the star looked amazing while one dubbed her a queen. 
The actress, however, did not get to this impressive point overnight. She officially started the weight loss transition in 2016 and has passionately kept at it ever since. 
She excitedly announced that she was engaged to her longtime boyfriend, Brandon Frankel, in a sweet video.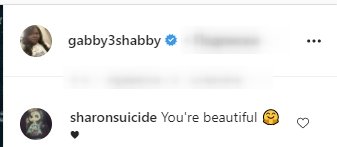 In her memoir, "This Is Just My Face: Try Not to Stare," she revealed that she started the process after being diagnosed with Type 2 diabetes. She explained that she had to go under the knife to lose weight, undergoing laparoscopic bariatric surgery.
The star added that her surgeon revealed that her stomach had been cut in half to limit her hunger and capacity to eat. Also, her brain chemistry would change, and she would want to eat healthier.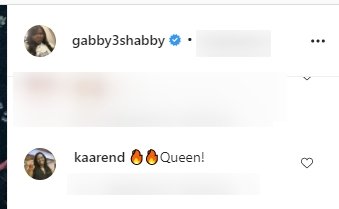 Though the surgery quickened the weight loss process, Sidibe developed healthier habits. She started working with a nutritionist who helped change her eating habits. She also began working with a personal trainer and took up swimming and tricycle riding. 
After her 2016 procedure and continuous effort, the actress has garnered a plethora of fans who have never failed to show their support. In 2019, they also rained her praises after she posted a gorgeous photo of herself from a burial ceremony.
Besides trying to keep her body in shape, Sidibe has also kept an active love life. Late last month, she excitedly announced that she was engaged to her longtime boyfriend, Brandon Frankel, with a sweet video on her Instagram feed where she showed off her ring. 
Few days after the surprising news, the love birds were seen grocery shopping in Los Angeles, and the wife-to-be gave a good view of the sparkling ring. Undoubtedly, the actress is more than excited to spend the rest of her life with her heaven-sent beau.