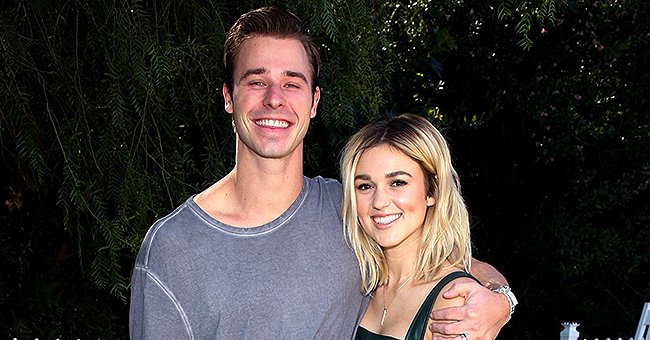 Getty Images
'Duck Dynasty's' Sadie Robertson on 1 Year of Marriage to Husband Amid Pandemic — Is She Happy?

"Duck Dynasty" star Sadie Robertson looked back at her one-year marriage to husband Christian Huff and how they have endured the ongoing pandemic.
Last month marked one year that lovebirds Sadie Robertson and Christian Huff walked down the aisle, and for the "Duck Dynasty" star, it has been quite a rollercoaster ride thanks to the ongoing COVID-19 pandemic that interrupted their lives.
Robertson recently sat down with US Weekly as she reflected on their marriage in the past year. The reality star noted that their union started on a crazy incredible note, something she never thought could happen.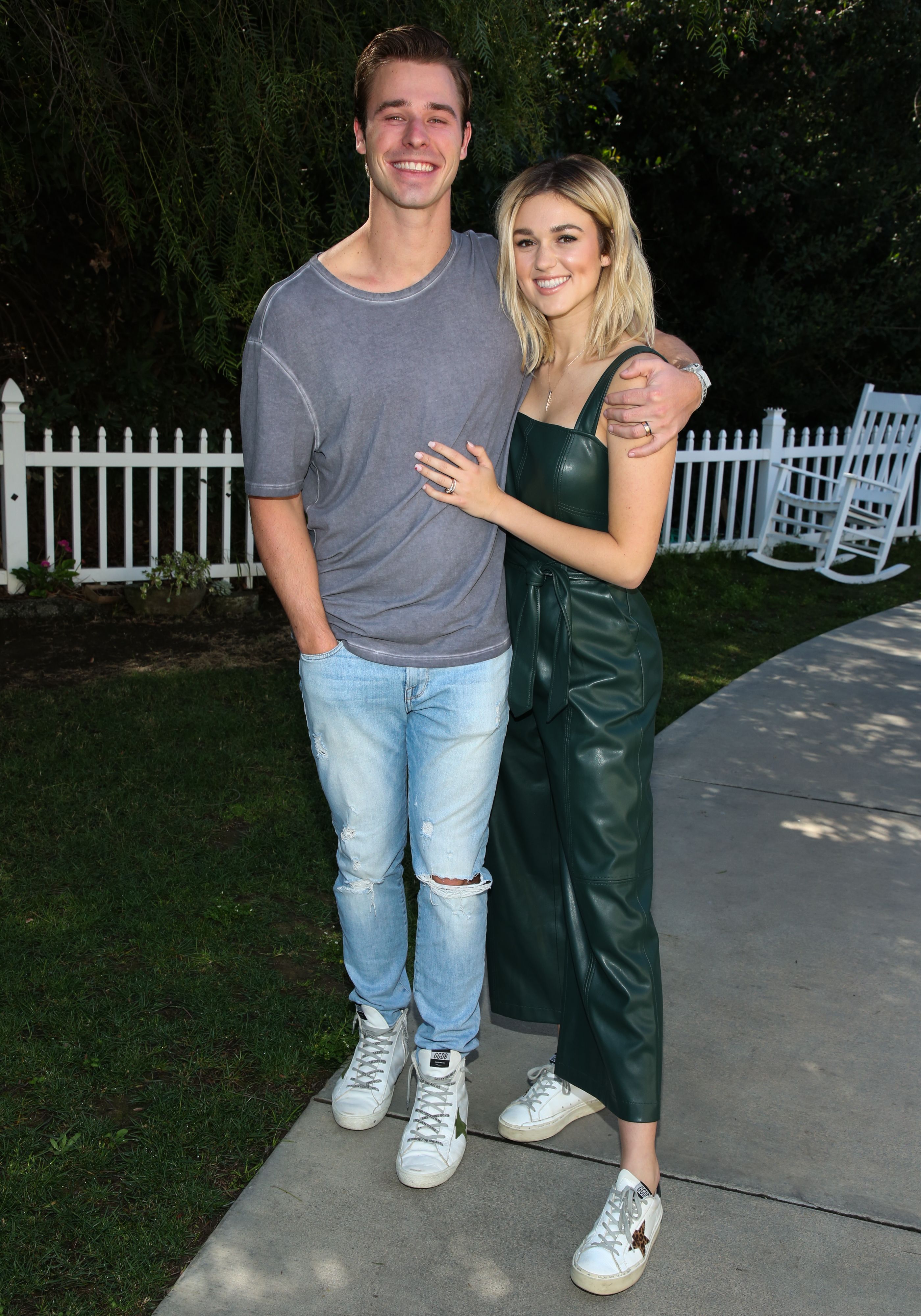 Actress Sadie Robertson and her Husband Christian Huff at Hallmark Channel's "Home & Family" at Universal Studios Hollywood on February 26, 2020 | Photo: Getty Images
However, just a few months into marital bliss, they were met with the pandemic that resulted in many changes in her and Huff's lives. She explained that her husband had to graduate online because schools got canceled.
Unfortunately, the pregnancy was met with a challenge when Robertson tested positive for COVID-19.
The "God's Not Dead 2" star also mentioned that she got pregnant in the process and unfortunately contracted COVID-19. Speaking about how the array of experiences affected their marriage, she said:
"We feel like we've been married for a year. That actually should count as five years because COVID years are like dog years. So it's been incredible."
Regardless, Robertson is more than grateful for their first year of marriage and is looking forward to a more wonderful time with Huff. She noted that she and Huff discovered how good of friends they have been with each other.
They have also had to step up for each other during tough times, like her sickness. Huff and Robertson tied the knot on November 25, 2019, and in October shared the big news that they were expecting their first child together.
Unfortunately, the pregnancy was met with a challenge when Robertson tested positive for COVID-19. During an interview with People Magazine, she spoke about her experience with the virus, saying:
"I definitely had aftereffects for a while. It took a while to recover, but now I'm good. I had just some stuff in my chest for like a long time."
Luckily, Robertson was able to overcome the storm and recovered fully with her baby feeling safe. Fans may recall that after the episode with the virus, Robertson and Huff threw a gender reveal party to tell the world they were having a girl.
The intimate celebration featured pictures of the sonogram as decorations and lots of yummy baked treats. A photo of the couple shared on Robertson's sister's Instagram story showed them covered in pink paint as they hugged each other joyfully.
Last week, the doting couple showed off their fun side when they recreated an iconic photo of Robertson's parents, Korie and Willie, on the beach when Korie was pregnant.
Her parents were seen having a playful time with Korie in a one-piece bathing suit while Willie unbuttoned his beach shirt and pushed out his belly to mimic a bump.
Please fill in your e-mail so we can share with you our top stories!